President Biden and the leaders of Western allies reiterated their support for Israel's right to defend itself on Sunday amid attacks by Hamas terrorists, while also urging the Jewish state to protect civilians and follow international humanitarian law.
Biden, Canadian Prime Minister Justin Trudeau, French President Emmanuel Macron, German Chancellor Olaf Scholz, Italian Prime Minister Giorgia Meloni and UK Prime Minister Rishi Sunak issued a joint statement on Sunday welcoming the release of two hostages by Hamas and calling the remaining hostages to be freed as well.
"The leaders reiterated their support for Israel and its right to defend itself against terrorism and called for respect for international humanitarian law, including the protection of civilians," the statement said. "They welcomed the release of two hostages and called for the immediate release of all remaining hostages. They pledged close coordination to support their nationals in the region, particularly those wishing to leave Gaza."
More than 5,700 people have been killed in Gaza and Israel since Hamas launched its biggest attack on Israel in decades on Oct. 7, prompting Prime Minister Benjamin Netanyahu to declare war on the terror group. Thousands more have been injured and many more have been taken hostage by Hamas and raped, tortured and murdered.
TWO US GAZA HOSTAGES RELEASED, FOX NEWS
Americans Judith and Natalie Raanan, who are mother and daughter, were initially taken by Hamas from the Nahal Oz kibbutz in southern Israel, near the Gaza Strip, before being released after mediation efforts by Qatar.
The meeting between the Western leaders comes after Biden spoke earlier in the day with Netanyahu about humanitarian aid in Gaza and efforts to free the more than 200 people – including US citizens – held hostage by Hamas.
In their statement, the leaders supported the arrival of first aid convoys to Gaza and pledged to continue working with regional partners to ensure Gazans have safe access to food, water, medical care and other humanitarian aid.
"Leaders welcomed the announcement of the first humanitarian convoys reaching Palestinians in need in Gaza and pledged to continue coordination with partners in the region to ensure sustainable and safe access to food, water, medical care and other assistance needed for the coverage of humanitarian needs", the announcement states.
Blinken: US Has 'Very Strong Idea' Hamas Holds Some Missing Americans Hostage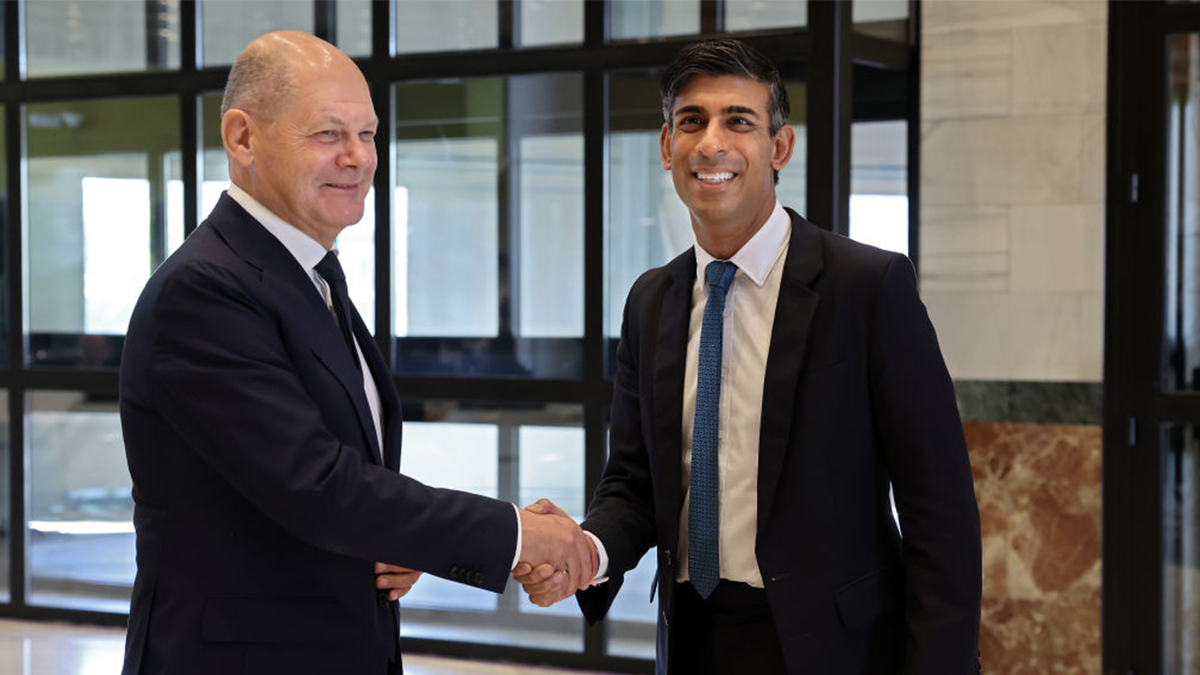 They also agreed to "continue close diplomatic coordination, including with key partners in the region, to prevent conflict from expanding, maintain stability in the Middle East, and work toward a political solution and sustainable peace."
CLICK TO GET THE FOX NEWS APP
Biden and Netanyahu discussed in their meeting the arrival of first aid convoys in Gaza and pledged to continue the flow of humanitarian aid to the region. The two leaders also discussed efforts to secure the release of additional hostages and ways to help civilians who wish to leave.
"Leaders confirmed that this critical aid will now continue to flow to Gaza," the White House said in a statement.
"The President expressed his appreciation for Israel's support in helping to free two American hostages. The leaders discussed ongoing efforts to secure the release of all remaining hostages taken by Hamas — including U.S. citizens — and to the safe passage of US citizens and other citizens in Gaza who wish to leave."