US Secretary of State Antony Blinken traveled to Asia on Tuesday to seek help from the Group of Seven (G7) amid an ongoing crisis in Gaza and Israel, as well as other global issues such as the war between Russia and Ukraine, North Korea's pursuit of nuclear and ballistic missile technologies, and China's aggression toward Taiwan and its other challenges in the South China Sea.
Fresh from two tours of the Middle East – where Blinken ended up largely empty-handed after meeting with leaders in Israel, the Palestinian territories, Jordan and Syria without achieving peace – the senior official is shifting his diplomacy towards Asia to forge consensus on how to deal with crises.
Blinken and foreign ministers from Britain, Canada, France, Germany, Japan and Italy began two days of talks in Tokyo, saying it was extremely important for the group to show unity and prevent the war in Gaza from destabilizing further the already shaky security in the wider region. Middle East.
"This is also a very important moment for the G7 to come together in the face of this crisis and speak, as we do, with a clear voice," Blinken told Japanese Foreign Minister Yoko Kamikawa shortly after talks with Prime Minister Fumio . Kishida.
BLINKEN SAYS WE'RE 'READY' TO ENGAGE IN ISRAEL-HAMAS WAR IF LINE READS: 'WE WILL NOT HESITATE'
Japanese Foreign Minister Kamikawa said Japan "unequivocally condemns" Hamas' attack on Israel, supports U.S. efforts to find a way forward, and said "firm unity between Japan and the U.S. is particularly critical at this point." .
"We appreciate the diplomatic efforts of the US in the recent situation between Israel and Palestine," he said. "You have our utmost support."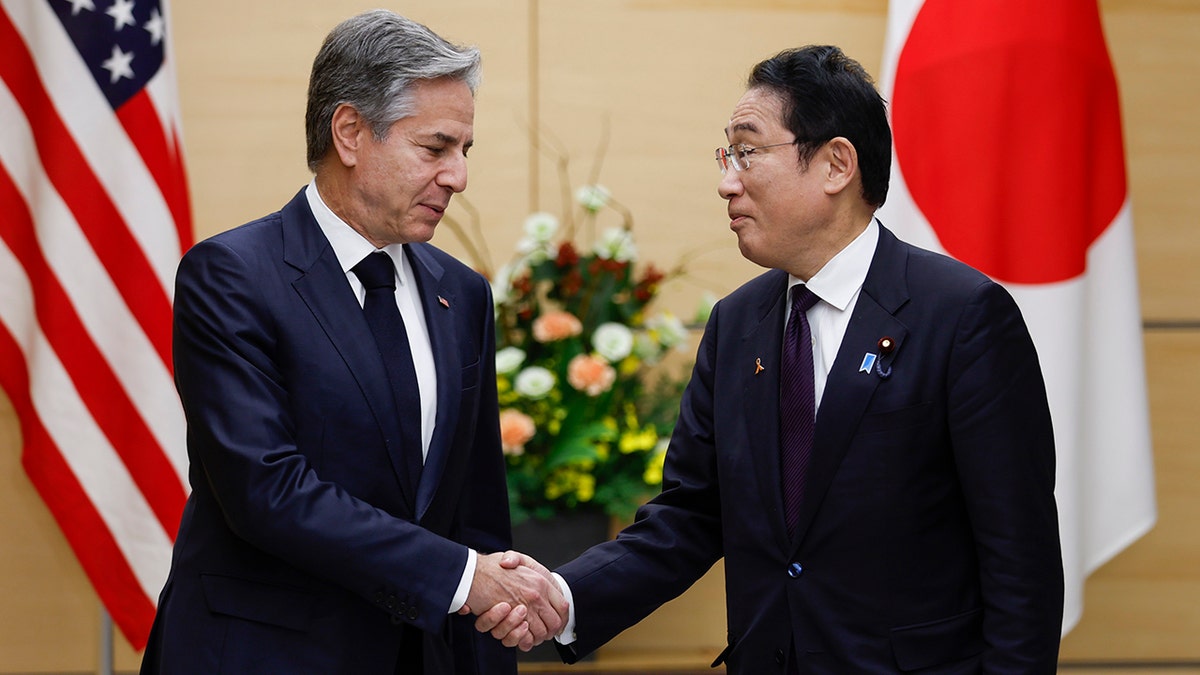 After Secretary Blinken's meeting with Prime Minister Kishida, State Department spokesman Matthew Miller said Japan was committed to providing humanitarian care to Gaza, where the Gaza Health Ministry said more than 10,000 Palestinians have been killed since Hamas invaded the Israel on October 7.
"Secretary Blinken and Prime Minister Kishida reaffirmed their commitment to Ukraine's sovereignty and territorial integrity and will continue to provide Ukraine with the support it needs to defend its independence and protect its people. The Secretary also thanked the Prime Minister on Japan's commitment to provide humanitarian aid to the people of Gaza. The minister reaffirmed the ironclad commitment of the United States to the defense of Japan," the statement said.
POPE FRANCIS RECORDS ANTI-SEMITISM, WAR AND TERRORISM Amid Surge in Anti-Israel Protests: 'Condemn Unbelievably'
The meetings, which are expected to last until Wednesday, are expected to include talks on how to pressure Israel to agree to "pauses" in its military operation to allow that aid in and more civilians out.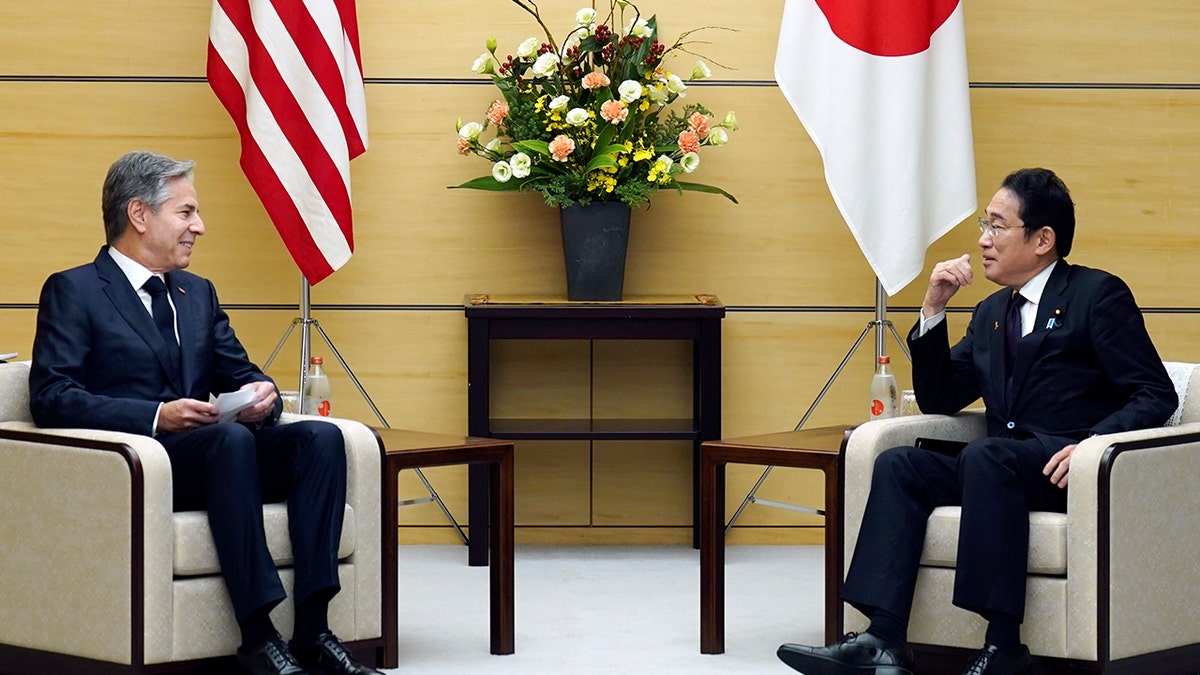 Blinken described all of this as a "work in progress" and acknowledged that the G7 and the wider international community are deeply at odds over a pause.
Israel remains convinced that it would do more than help Hamas regain its composure and plan additional attacks. Meanwhile, Arab and Muslim nations are calling for an immediate full ceasefire, which even the US opposes.
Blinken arrived in Tokyo from Turkey, completing his four-day blitz in the Middle East. Blinken also visited Israel, Jordan, the West Bank, Cyprus and Iraq.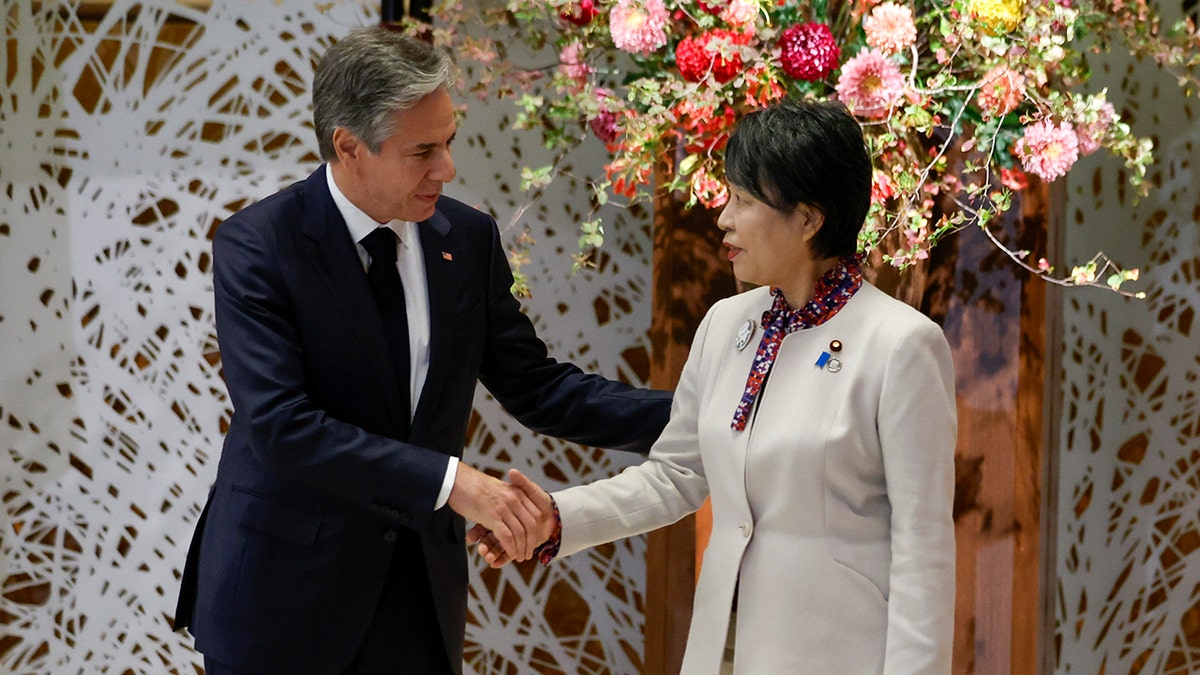 CLICK HERE TO GET THE FOX NEWS APP
The foreign minister will leave Japan later this week and travel to South Korea and then India.
The Associated Press contributed to this report.