A Spanish man has died from his injuries when a bull mauled him in the street during a festival in eastern Spain, authorities said.
The 61-year-old man died in hospital after a bull named "Cocinero" gored him during a running festival in the town of Pobla de Farnals in the Valencia region on Saturday, officials there said.
The man suffered four wounds from the bull's horns, one of them to his lung and liver, Spanish newspaper Levante-EMV reported.
Video posted on social media shows the bull running loose on a busy street and attacking two men standing near a gate.
TRUNDO SLAMMED AS A 'SHAME', CANADA'S SPEAKER FACES FULL CALLS TO RESIGN IN HONOR OF NAZI
Bystanders on the other side of the fence can be seen trying to pull the men through the gate and away from the bull.
The other man suffered a leg injury and is in stable condition, officials said.
2 POWERFUL EXPLOSIONS RIPPED OFF SWEDEN, INjuring AT LEAST 3
The tradition of running in front of the bulls on the streets of Spain is practiced in more than 1,820 Spanish municipalities each year, Reuters reported, citing research by animal rights groups AnimaNaturalis and CAS International.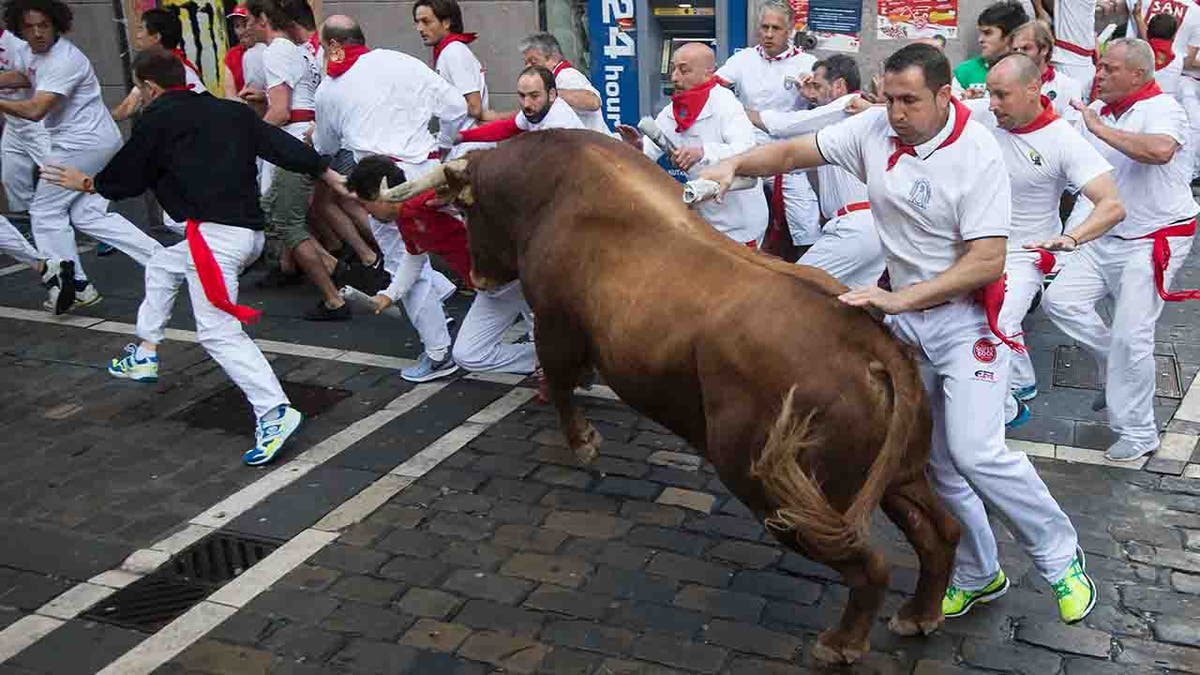 While the events are popular with citizens, activists argue they are both cruel and dangerous.
CLICK TO GET THE FOX NEWS APP
Nine deaths and nearly 1,000 injuries were reported during the thousands of celebrations held in the Valencia region last year, according to the newspaper.