The Clinton Global Initiative announced a new organization that will help rebuild Ukraine and provide humanitarian aid to those affected by Russia's 18-month invasion.
In New York, Clinton Global Initiative 2023 officials announced the CGI Ukraine Action Network, as well as several financial commitments, to support nonprofits working in Ukraine as the two-day annual conference opens Monday.
The new organization, which will be officially announced on Tuesday, is designed to mobilize existing CGI partners and other leaders from around the world to create and fund new commitments to Ukrainians.
It is the result of a collaborative effort between Hillary Clinton, the former secretary of state and Democratic presidential candidate, and Olena Zelenska, the first lady of Ukraine.
ZELENSKY TO MAKE SECOND US TRIP THIS WEEK AS UKRAINE FIRES 6 DEFENSE MINISTERS
Russia first invaded Ukraine's eastern border in February 2022. Moscow's military remained in the country, decimating its infrastructure, compromising its energy grid and shelling schools and civilian locations.
Political, business and philanthropic leaders who attended CGI hope the new organization will give nonprofits working in Ukraine a spotlight to magnify their impact and then increase monetary commitments to their efforts.
The non-profit organization Save Ukraine, which has opened community centers across the country to help families – and especially children – traumatized by the war and to rescue Ukrainian children held in Russia, is to receive pledges of support against during the conference.
RUSSIAN TROOPS WITHDRAW FROM NORWAY'S BORDERS SINCE WAR STARTED IN UKRAINE: OFFICIAL
The nonprofit said it plans to use the money to open more centers, said Olga Yerokhina, a spokeswoman for the charity.
"We know we have no choice – we have to work hard and we are ready for it," said Yerokhina, who is based in Kyiv. "But we also have this feeling of, 'Guys, please don't leave us because we want to be with you.' If we are not with you, Russia will simply erase us from the map of the world."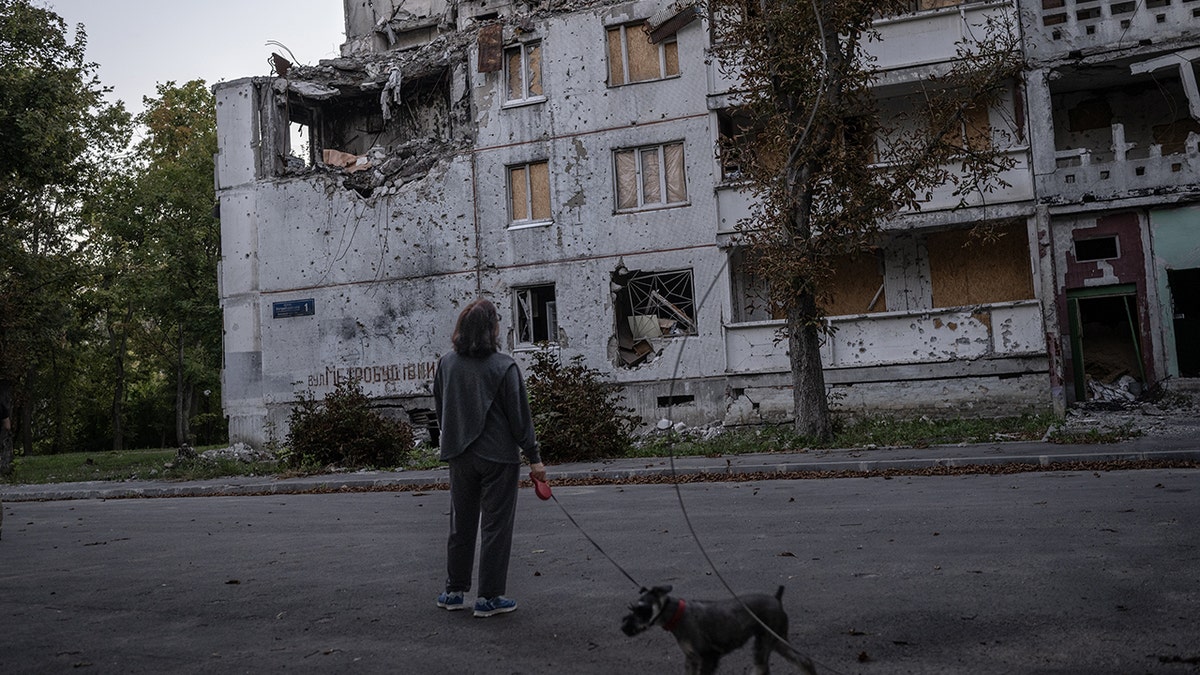 Actor Liev Schreiber, co-founder of BlueCheck Ukraine, which vets small Ukrainian nonprofits doing humanitarian work in their communities so donors can learn about these smaller organizations and feel comfortable funding them, said the the main goal of any non-profit organization that aims to help Ukraine is to remind people that Ukrainians are still suffering and struggling.
"The best possible outcome is for people to know it's still there [in] an existential situation," Schreiber said. "Democracies are designed to push back against impossible odds. And it worked. It was a miracle in many ways… It really is a David and Goliath story. It is excellent. And it's not just them. We support them. How can we give it up now?'
Schreiber spoke during a panel Monday morning on Ukraine's short-term and long-term needs, along with Philip Grandi, the United Nations High Commissioner for Refugees, Fran Katsouda, Cisco's chief policy officer and Cisco's causes and actor Orlando Bloom, who serves as a UNICEF Goodwill Ambassador.
"I'm very proud of the global community," Schreiber said. "This is a test for us. Do we really care? I think we've had remarkable success so far in supporting them. So many countries have done something extraordinary to help. That's important. We can't forget that."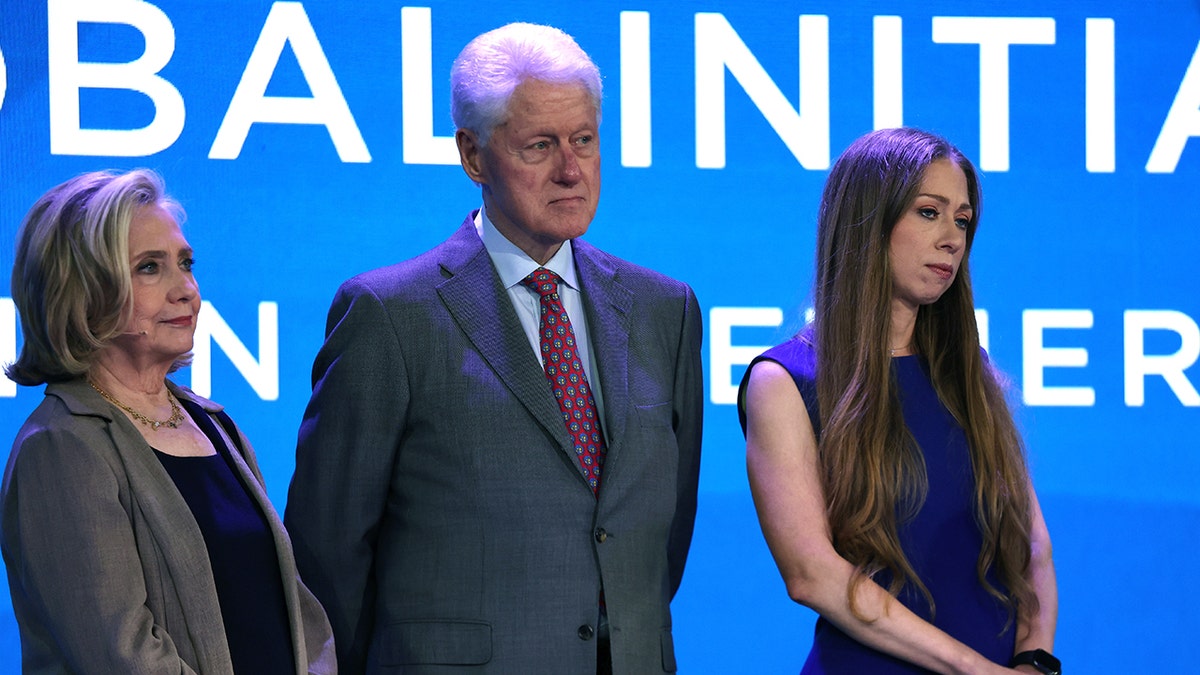 Hillary Clinton, former President Bill Clinton and Clinton Foundation Vice President Chelsea Clinton announced last month that the conference would seek more commitments to address the war in Ukraine, climate change, health care issues, gender-based violence and other issues. .
CLICK HERE TO GET THE FOX NEWS APP
"Every day, billions of people around the world, even in the face of the most difficult circumstances, make a profound decision to choose hope and carry on," the former president told The Associated Press in an emailed statement. "At CGI, we focus on how to move forward in the face of daunting challenges – act now, find new partners and get on with it to make a positive difference in people's lives."
The pledges are part of CGI's theme for "Keep Going" this year.
The Associated Press contributed to this report.