Former Hamas leader Khaled Meshaal called on Muslims around the world to take to the squares and streets this Friday and demonstrate in support of the Palestinians and neighboring countries to join the fight against Israel.
In a recorded statement sent to Reuters, Meshaal is heard saying:[We must] head to the squares and streets of the Arab and Islamic world on Friday."
Meshaal is currently based in Qatar and heads Hamas' diaspora office.
WHITE HOUSE ROASTS DEMOCRATS FOR INCREDIBLE COMMENTS AFTER MASSIVE KILLINGS BY HAMAS: 'OUTSTANDING'
In his statement, he told Muslims that the people and government officials in Egypt, Syria, Lebanon and Jordan have a responsibility to support the Palestinians, as the vast majority of Palestinian refugees call Jordan and Lebanon home.
"Tribes of Jordan, sons of Jordan, brothers and sisters of Jordan… This is a moment of truth and the border is near you, you all know your responsibility," he said.
Meshaal rallied the Muslim world after Israel said it would increase its offensive on the ground following a Hamas attack.
BIDEN ISSUES CRYPTIC WARNING TO IRAN AFTER COUNTRY'S ADMINISTRATION DENIES ENGAGEMENT IN HAMAS ATTACK: 'CAUTION'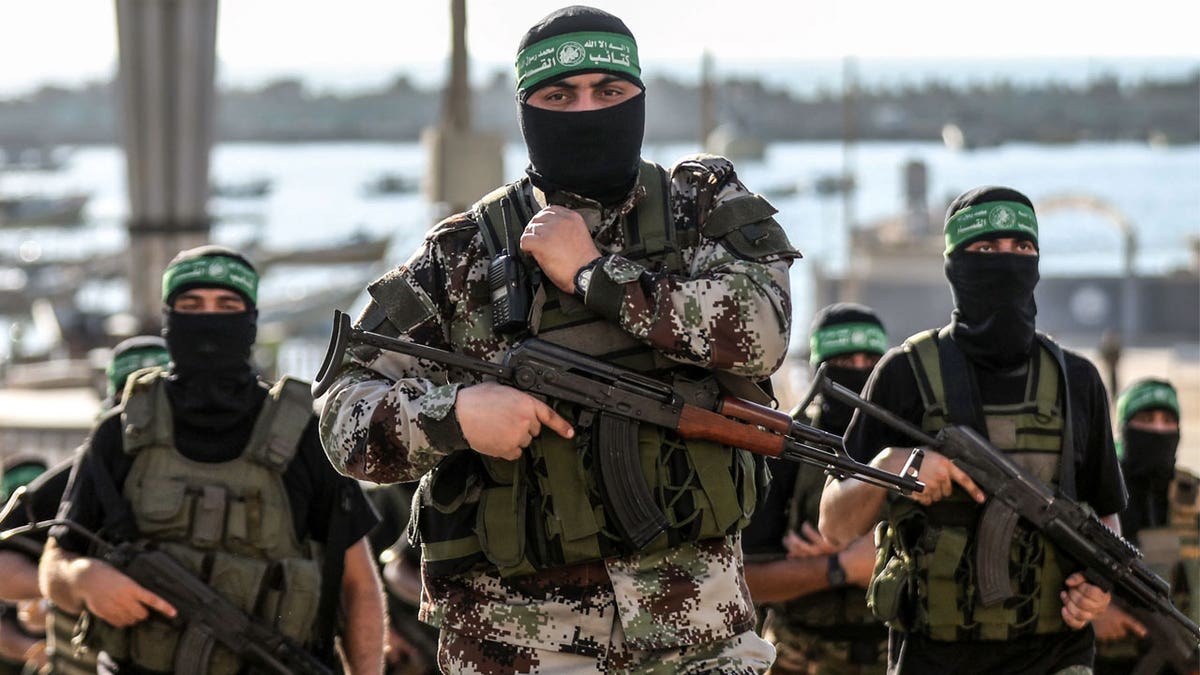 Israeli forces had already struck more than 200 targets in Gaza City the night before, using fighter jets.
The Ministry of Health in Gaza claimed that more than 5,000 people were injured and 950 people were killed during the attacks.
CLICK HERE TO GET THE FOX NEWS APP
"To all scholars who teach jihad… to all who teach and learn, this is a time to apply (theories)," Meshaal said.
Reuters contributed to this report.