Climate activists in Berlin, Germany, used orange and yellow paint on Sunday to spray the columns of the Brandenburg Gate, demanding an end to all fossil fuel use by 2030.
The 18th-century landmark was painted over by members of the Letzte Generation ("Last Generation"), although Berlin police made efforts to prevent protesters from doing further damage.
"Members of the so-called 'Last Generation' sprayed the columns on the east side of the Brandenburg Gate with orange paint from fire extinguishers in the morning," police said on X, formerly known as Twitter.
GERMAN POLICE OFFICER ACCUSED OVER OIL INCIDENT IN BLOCKADE RADICAL PROTESTS, STUCK HANDS IN STREET
The department added that officers saw a hydraulic lift being used at the gate, which helped keep protesters from climbing the landmark.
Police arrested 14 protesters at the Brandenburg Gate and launched an investigation to assess how much property was damaged.
MAN STEPS ON CLIMATE ACTIVISTS RUNNING WAY TO WORK: "YOU MOTHER—E"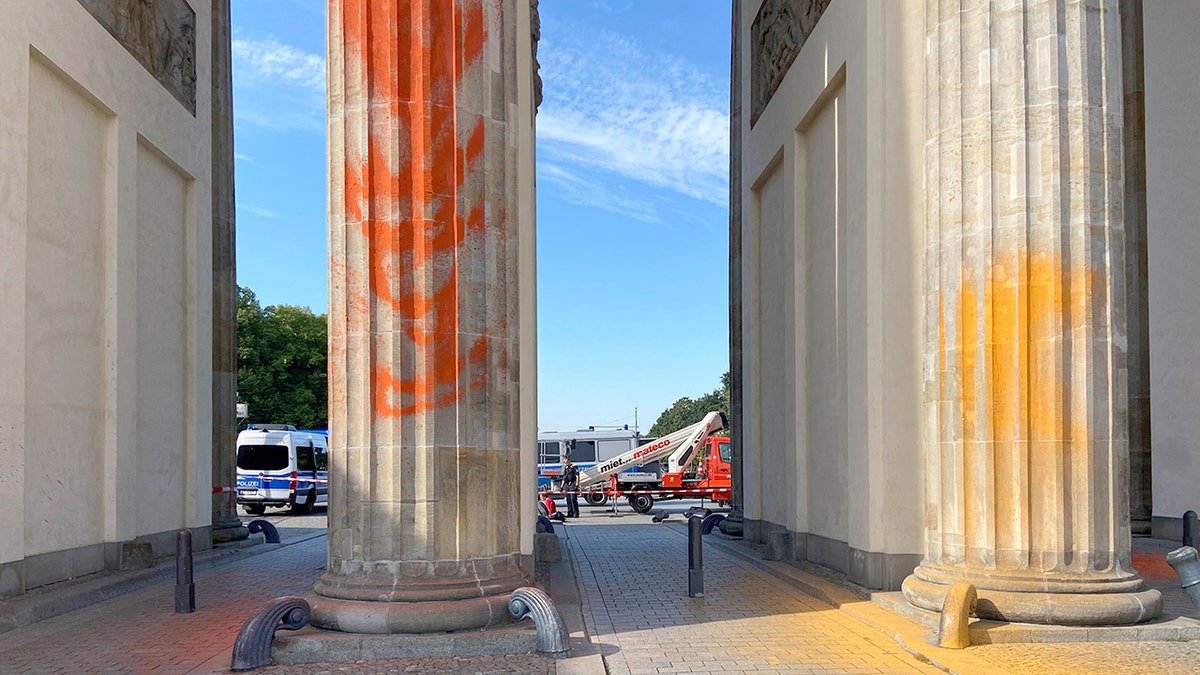 Based in Germany, Letzte Generation is part of the European A22 network that includes Britain's Just Stop Oil, which recently made headlines in Germany with hundreds of roadblocks by protesters who stuck themselves to the tarmac.
The latest action triggered a crackdown on law enforcement by federal states in Germany.
AFRICAN ASYLUM SEEKER BUGS GERMAN IMMIGRATION OFFICE, FORCING IT TO CLOSE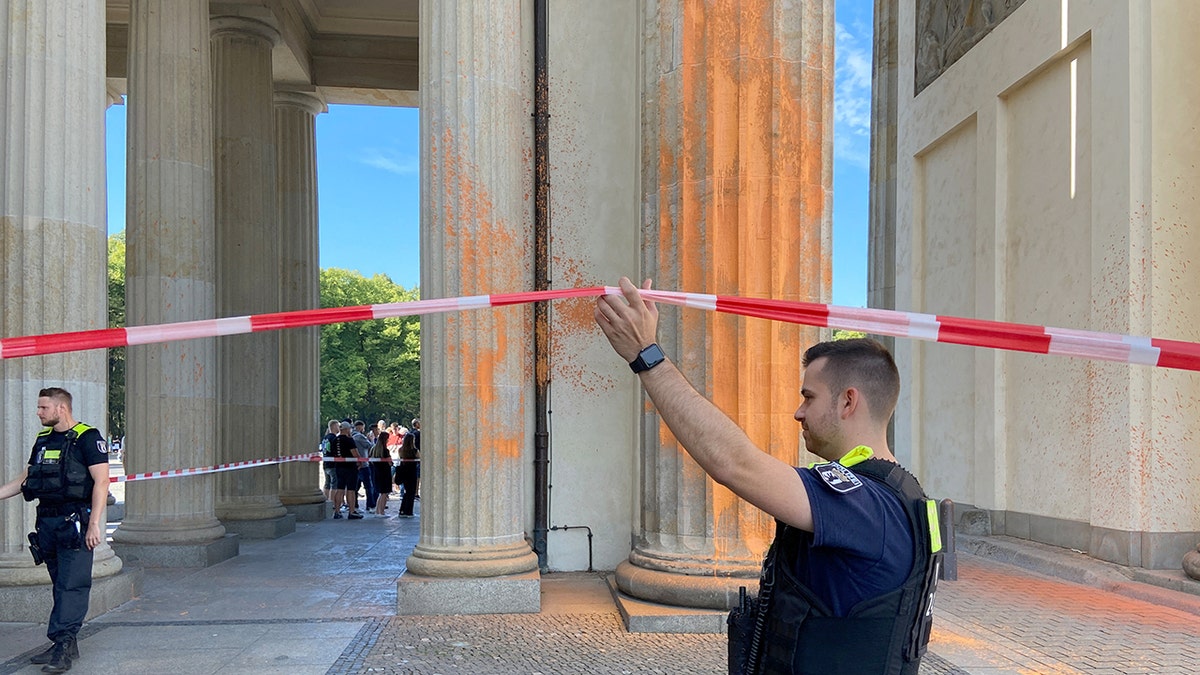 In a post on X, Letzte Generation posted photos of the Brandenburg Gate being spray-painted, saying: "We will not stop our protest unless a revolution begins. We must get off oil, gas and coal by 2030 at the latest."
CLICK HERE TO GET THE FOX NEWS APP
Germany's goal is to reach net zero emissions by 2045, although it has had no annual targets for the past two years.
Reuters contributed to this report.