An Israeli man fights alongside his military brothers and sisters after surviving the attack at the Tribe of Nova festival in Israel, just over three miles from the Gaza Strip.
In the early hours of Saturday, October 7, Hamas terrorists paraglided and crossed the Gaza-Israel border with the intention of killing Jewish festival participants. At least 260 civilians at the concert were murdered and at least 1,400 civilians were killed in a barrage of airstrikes around Israel.
At least 199 people were kidnapped and taken hostage in Gaza. Some of the innocent abductees included festival goers. A video posted on social media shows a Chinese-born Israeli student, Noa Argamani, driving away from Hamas terrorists on the back of a motorcycle. In the video you can see her reaching out to her friend, who is being held at gunpoint.
Hundreds killed in an explosion at the Gaza Strip Hospital. ISRAEL SAYS ISLAMIC JIHAD 'FAILED ROCKET LAUNCH'
Aviv Mor, 26 of Zichron Yaakov, is a platoon staff sergeant in the IDF and recounted his experience of that early morning massacre on Fox News Digital.
"It was like hell on earth," Mor said. He attended fun festivities that were expected to celebrate life, with his cousin, his cousin's girlfriend, and two other friends. The group arrived at the festival grounds around midnight, hours before they committed atrocities against the Israeli people. What Mohr describes as the highlight of the festival was when attendees heard gunshots and rockets and realized they were being fired upon.
Mor served in the Israel Defense Forces five years ago in Gaza and is familiar with scenarios like this. He explained that the scale of the rockets and artillery was unlike anything he had ever experienced in battle.
As the group piled into the car and drove away in hopes of saving their lives, they were ambushed by terrorists. Again, turning the wheel and moving in the opposite direction, the group was ambushed and shot by terrorists. More described seeing hundreds of civilians running for their lives everywhere, through fields, valleys and bushes.
"But it wasn't enough," he said. "Every place we went, every place we hid, we heard gunshots, we heard people suffering. The feeling was hopeless, you know?" In the sky, Mor recalled an IDF helicopter circling, unsure of what to do, but not out of inexperience or lack of strength. It was clear to Mohr that the helicopter operator was hoping to avoid firing on civilians fleeing for safety.
FOX NEWS POLL: VOTERS RELATIVELY SYMPATHY WITH ISRAELS IN CONTINUED CONFLICT WITH PALESTINIANS
Mor can recall the battle cry of the Hamas terrorists and describes it as "a roar like lions, but demonic".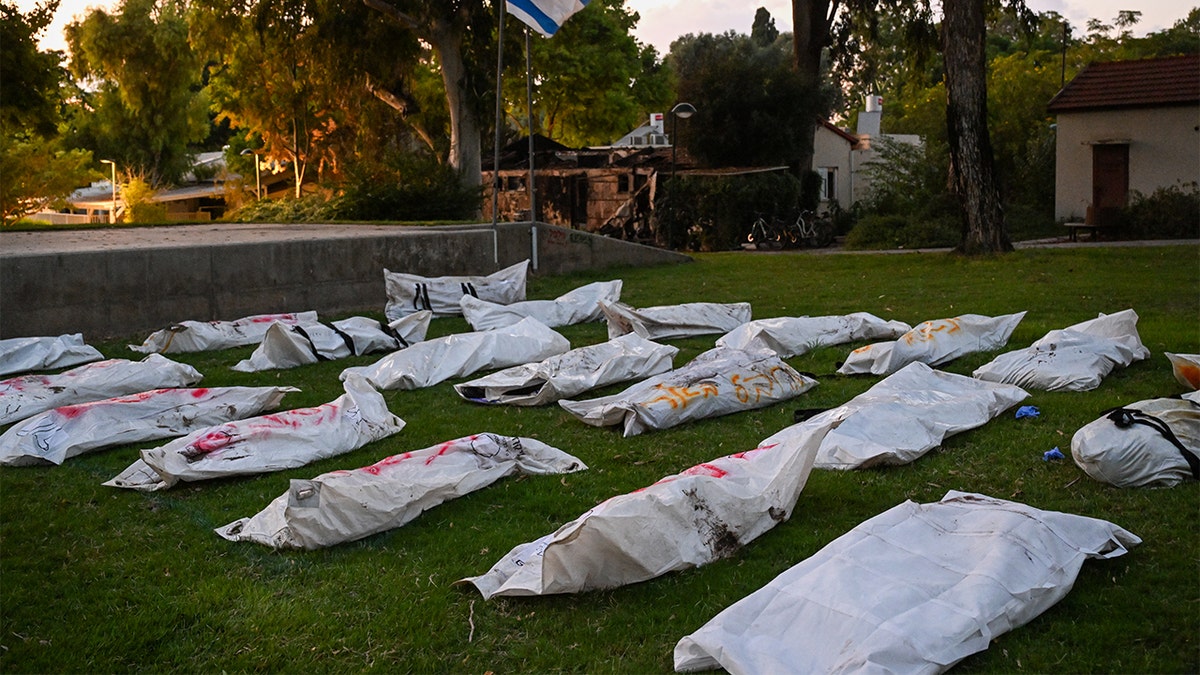 He said the killing was everywhere and that the terrorists had infiltrated on motorbikes, trucks, running, reaching out to everyone they could slaughter.
At one point, More found himself separated from his team and alone. He used every survival instinct he knew to escape. He called his uncle and provided Fox News Digital with the recording of the call. Part of the chilling transcript reads:
Uncle: "Do you have friends with guns?"
Aviv: "I'm alone. I'm alone."
Uncle: "Try to hide somewhere."
Aviv: "I run. I ran from there. Shema Yisrael, Shema Yisrael."
Uncle: "How many terrorists are there? Do you see the terrorists?
Aviv: "I DON'T KNOW! I DON'T KNOW!"
Uncle: "Keep yourself alive. Keep yourself alive."
"I can't explain what happened, really," More told Fox. "It was the scariest thing I've ever come across."
TREY GIGST WALKED INTO ISRAELI HOME ATTACKED BY HAMAS: 'THE MOST HORRIFIC THING I'VE EVER SEEN'
More, with past and present military experience, tried to help the survival of others around him. In particular, a young woman had broken her leg. He tried to help her to a hidden place, but he is unsure of her fate and hopes to know if she survived.
"I saw people next to me getting sniper fire, like precision fire on them," he said. "They just fell to the ground like they were slaughtered. We were slaughtered." Mor told himself he would keep moving, no matter what.
HAMAS' BRUTALITY AGAINST INNOCENT ISRAELIS SHOCKS THE WORLD'S CONSCIOUSNESS
Finally, he met a car with Israelis. The driver was moving slowly enough for Mohr to catch up and jump in. Before reaching safety, the car full of passengers saw a terrorist in an IDF uniform coming at two police officers.
"The officers shot the terrorist in the head," Mor said. "It was crazy. It was really crazy to see."
The driver took More far enough to a police station, where he jumped out of the car and went inside. The car full of Israelis was completely unknown to him, and he is not sure where they are or what happened to them.
Mor recounted hearing of incidents in kibbutzim where there were reports of decapitated babies.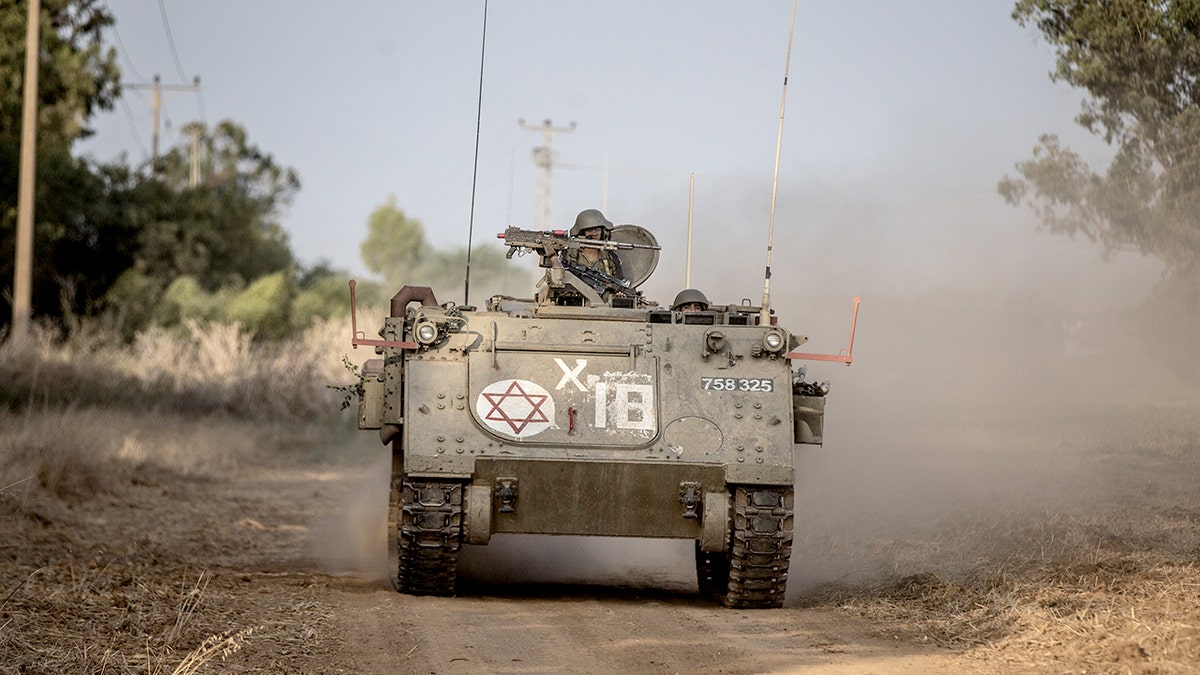 "Jesus Christ, you know, it was crazy," he said. "The children, the families, the elderly, kidnappings, beheadings, rapes. Who does this?"
He went on, shaking hands, to express his disgust at the slaughter of the Israeli people in the state by Hamas terrorists.
CLICK HERE TO GET THE FOX NEWS APP
"For what, for what cause? For Palestine? Is this for Palestine?" He shamed the terrorist organization like crazy and explained that neither he nor Israel will forget or forgive the events of the last war between Hamas and Israel.
And to those who do not support Israel in this struggle or do not believe in the atrocities and current events, Mor invites you to come to Be'eri, come to the kibbutzim and see for yourself the slaughter of the Israeli people.
"Get on a plane and see."