Militias in Iraq backed by Iran have claimed responsibility for an attack on US forces at a strategic base in southeastern Syria.
The Islamic Resistance in Iraq, an umbrella group of Iran-backed militias, said on Monday that its forces used two drones to attack the al-Tanf guard post near the Jordanian-Iraqi border, a sensitive site often used by Iranian-backed fighters to transfer weapons to Hezbollah.
Monday's attack follows a series of similar attacks on bases housing the US military in Iraq and Syria in the past week. In one, the same group attacked two bases in Iraq with drones, causing minor injuries to US forces.
The US military has maintained a presence in the al-Tanf garrison since training forces as part of a campaign against Islamic State. The US currently has around 900 US troops in Syria.
DRONE COMMISSIONS TARGET MILITARY BASES IN SYRIA, IRAQ AS REGIONAL TENSIONS RISE FROM ISRAEL-HAMAS WAR
Two US defense officials confirm to Fox News that a base housing US troops in Syria was attacked by drones this morning. No injuries have been reported. Pentagon Press Secretary Tax. Gen. Pat Ryder later confirmed the attack.
Iraq has said its military will hunt down the militants responsible for these attacks on military bases housing US troops, Iraqi military spokesman Major General Yahya Rasool said.
In a statement on Monday, Rasool said the country's security services have been tasked by the country's prime minister to pursue those who carried out attacks and prevent any attempt to harm Iraq's national security.
Rasool also clarified that US-led coalition military advisers are in the country "at the invitation of the government" to train Iraqi forces and prevent the resurgence of Islamic State.
Last week, several bases housing US troops in Iraq were attacked with rockets and drones. There are about 2,500 US troops in Iraq.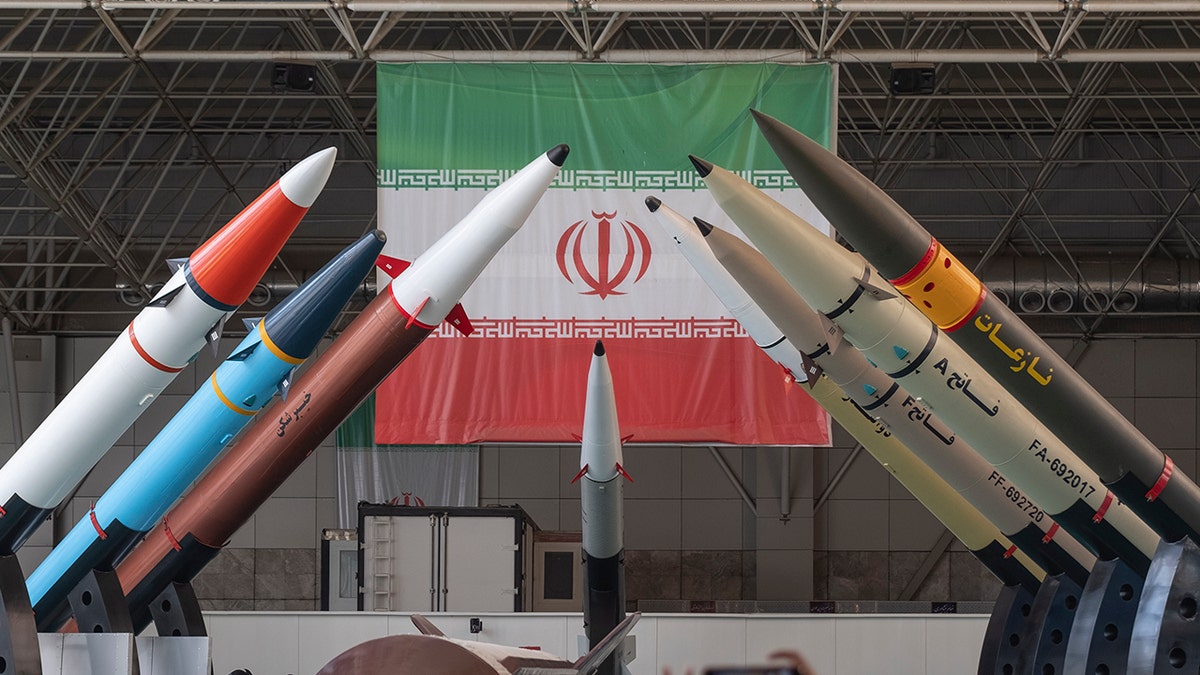 BLINKEN SAYS WE'RE 'READY' TO ENGAGE IN ISRAEL-HAMAS WAR IF LINE READS: 'WE WILL NOT HESITATE'
The US Central Command (CENTCOM) confirmed last week's attacks in a statement on Thursday.
"Over the past 24 hours, the U.S. military has defended against three drones near U.S. and Coalition forces in Iraq. In western Iraq, U.S. forces attempted two drones, downing one and destroying the second, resulting in Coalition forces were slightly injured. Separately in northern Iraq, US forces attacked and destroyed a drone, with no injuries or damage. We continue to assess the impact on operations," CENTCOM said.
"At this time of heightened alert, we are closely monitoring the situation in Iraq and the region. We want to emphasize that US forces will defend US and Coalition forces against any threat," they added.
CLICK HERE TO GET THE FOX NEWS APP
The attacks in Iraq and Syria come as the United States has sought to contain the war between Israel and Hamas in the Gaza Strip. The war, in its 17th day since Monday, is the deadliest seen by both sides in Israel's 75-year history as a country.
Fox News' Liz Friden, Sarah Rumpf-Whitten and The Associated Press contributed to this report.