On a tour of southern Israel on Thursday aimed at boosting morale among troops preparing for a possible ground operation inside Gaza, Israeli Defense Minister Yoav Gallant vowed to lead Israel to a decisive victory against Hamas.
"We will be precise and forceful and will continue until we accomplish our mission," Gallant said.
Exactly what that mission is has resonated clearly throughout Israel's military ranks to its political leadership over the past two weeks since an elite unit of the Palestinian terror group Hamas launched a surprise attack in southern Israel.
After killing 1,400 people, civilians and soldiers, and kidnapping 210 people, Israel said it will not stop this war until Hamas, its people and its infrastructure are gone.
ISRAEL'S HUNT FOR HAMAS TERROR GROUP LEADER YAHYA SINWAR: 'DEAD MAN WALKING'
Voices around the world have begun to question whether Israel's response is "proportionate", calling for restraint as the civilian death toll in Gaza rises and demanding a cease-fire before this conflict drags on other, more sinister, regional actors.
But the Israelis remain steadfast, believing there is no choice — "It's them or us." There is no room in the area for both.
Speaking to Fox News Digital, Eylon Levy, a spokesman for the Israeli government, reiterated Israel's goal of destroying Hamas.
"Demanding a cease-fire from Israel means that Hamas must get away with what it did — and maintain its ability to do it again," Levy said.
VIDEO SHOWS CARGO PLANES DELIVING CURRENT VEHICLES TO ISRAEL DEFENSE FORCES
"Until we complete our mission of dismantling Hamas, calling for a ceasefire is the pro-Hamas position.
"We're talking about whole families being cremated alive, burned until nothing was left of the children but bone fragments and ashes," Levy said, describing the widespread attack on many communities and towns across southern Israel. "These images reminded us not only of ISIS but of the worst horrors of the Holocaust. Israel cannot allow this satanic terrorist organization to threaten its citizens any longer."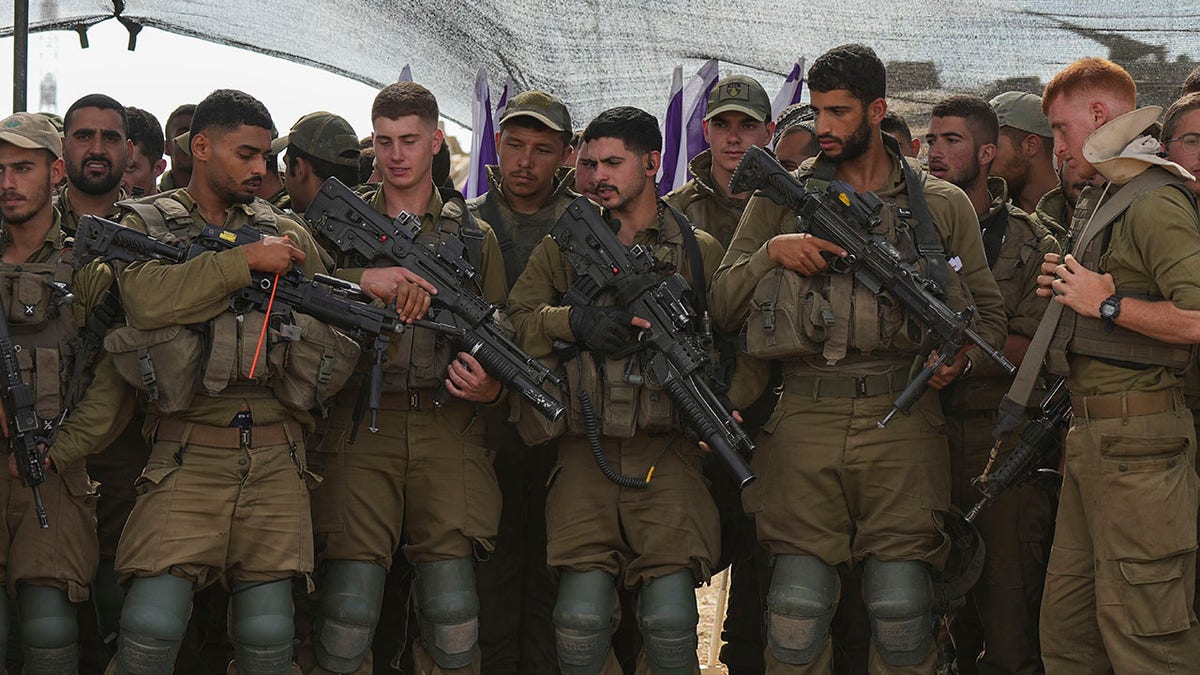 On Friday night, two of the hostages – American citizens Judith and Natalie Raanan – were released by Hamas, and on Saturday morning the United Nations confirmed that several aid trucks had crossed into the Gaza Strip from Egypt. Despite this, Israel continued its airstrikes in the Palestinian enclave, hitting key infrastructure sites used by Hamas terrorists.
Miri Eisen, a retired IDF colonel and director of the International Institute for Counterterrorism at Reichman University near Tel Aviv, said: "Israel has no choice but to do this because, on October 7, 2023, all of us who follow Hamas entire lives of adults were taken by surprise.
"In its 16 years of rule in Gaza, Hamas has built an underground tunnel system, has tons of businessmen, and the leaders of this terrorist group have planned, trained and invested down to the smallest detail a terrorist attack unlike anything that has ever happened anywhere else. This is not about revenge. This is exactly like what the world faced with ISIS. We have to wipe out every part of their business."
'PAY TO KILL': PA MAY HAVE TO COMPENSATE FAMILIES OF HAMAS TERRORISTS, REPORT SAYS
Describing the appalling brutality of the Hamas attack, which included members of the Nuhba armed force killing, brutalizing, beheading, raping and even burning people alive, as well as kidnapping hundreds, Eisen said: "The world cannot allow any terrorist organization – not Hamas, not ISIS and not Hezbollah – to repeat and carry out another attack of this kind in the heart of civilian communities.
"Anyway, who would be willing to come back to live in an area with this kind of threat?"
According to information shared by the Israeli Army, about 22 communities and two cities were attacked by up to 3,000 Palestinian terrorists, including some from other extremist organizations in Gaza.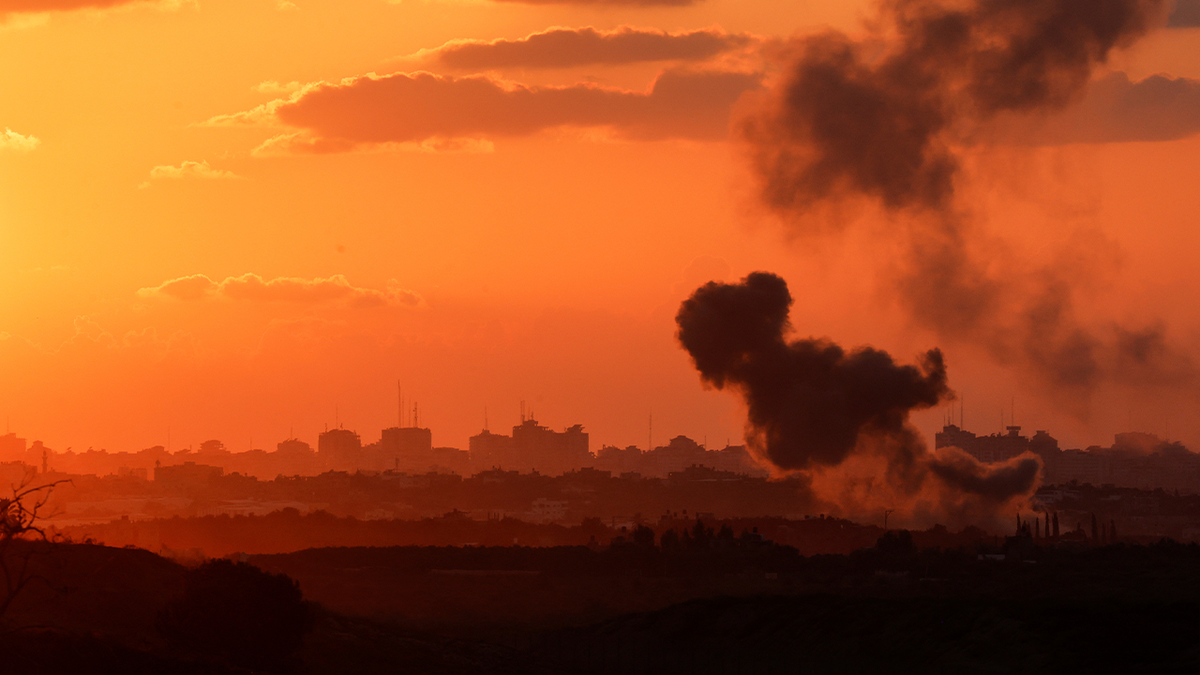 In at least a dozen of the communities, most of which are rural villages (kibbutzim), homes and infrastructure were destroyed. All surviving Israeli civilians have now been evacuated from the area around the Gaza Strip, and many who survived the attack have nowhere to return. This is the first time in Israel's 75-year history that there are internally displaced citizens. Estimates put the number at more than 50,000 people.
UN SAYS GAZA PALESTINIANS RETURNING NORTH AFTER EVACUATION: 'I MIGHT DIE IN MY OWN HOME'
"The whole idea that Israel has lived by for decades about the safety and security of its civilian population around the Gaza Strip has collapsed," Shaul Shay, also a retired Israeli colonel and former deputy, told Fox News Digital head of Israel's National Security Council.
"If, in the past, Israel believed it could contain Hamas through rounds of violence, rocket tunnels and other efforts, the recent attack has painfully shown us that the idea no longer works," he said. He added that, during previous rounds, there had been discussions about removing Hamas and taking control of Gaza. Israel controlled the Strip until it unilaterally withdrew in 2005, but the cost was always considered too high.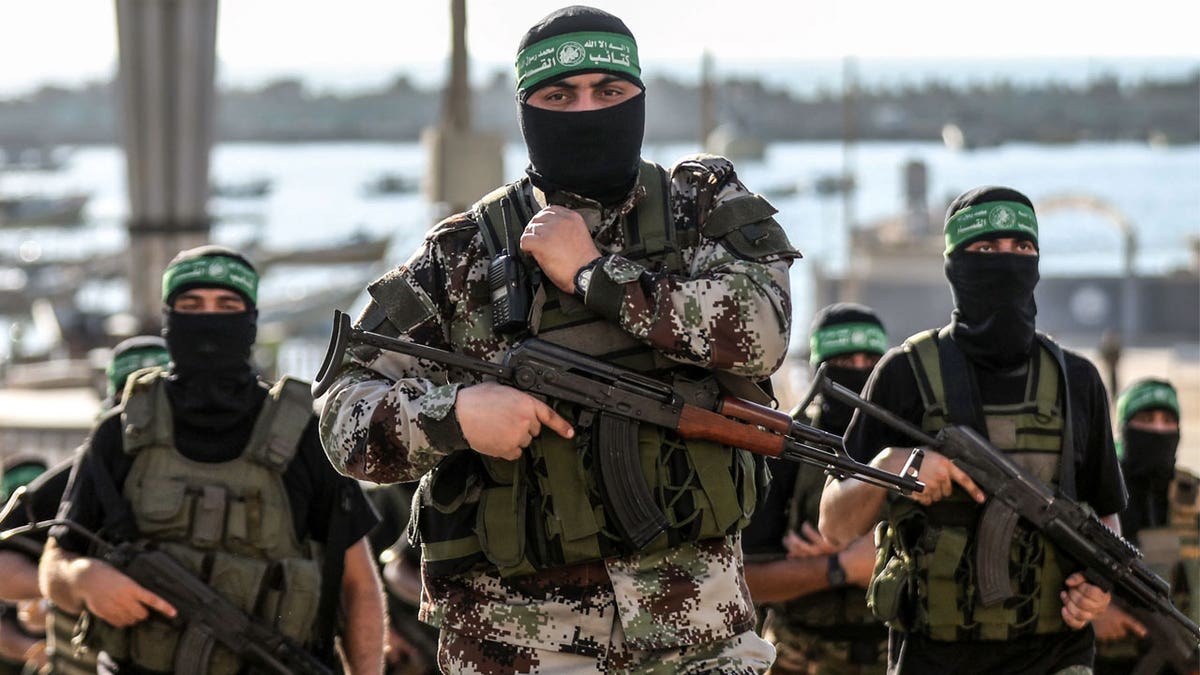 "There is no other option but to completely change the paradigm in the Gaza Strip," Shay said. "It is impossible to go back to what happened before."
Since Hamas's surprise attack, Israel has carried out hundreds of airstrikes against what it calls "terrorist infrastructure" in the Palestinian enclave and has killed a growing number of top leaders from the various terrorist groups operating there. The army said its main objective is to reach Hamas leader Yahya Shinwar, whom the IDF spokesman described as a "dead man walking".
However, with much of Hamas's so-called military infrastructure buried deep underground in residential areas, including under hospitals, schools and houses of worship, according to the Israeli military, civilian deaths are inevitable. Gaza's Hamas-run health ministry claims at least 4,137 Palestinians have been killed in Gaza so far.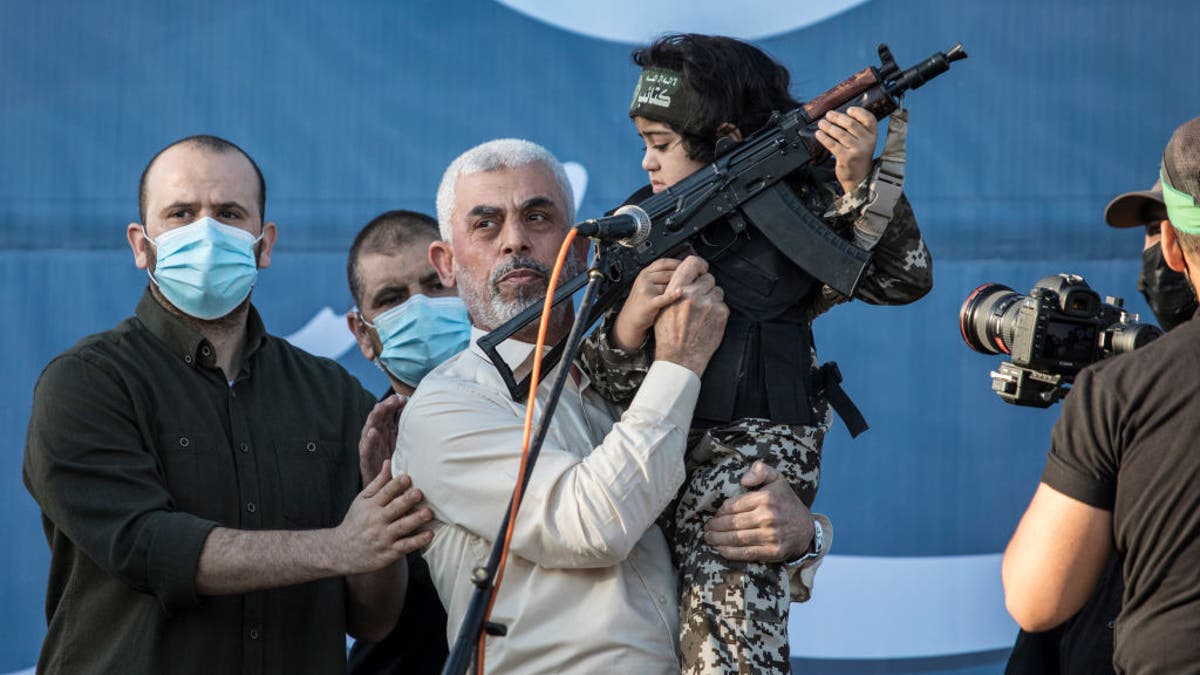 As the death toll in Gaza rises and the humanitarian situation worsens, the delivery of essential aid from Egypt, which also borders Gaza, had not yet arrived on Friday. The tension in other areas of the region is also increasing.
On Friday morning, Israel began evacuating the civilian population from its largest northern city, Kiryat Shmona, as rockets and artillery continued to rain down from the Iranian-backed Shiite group Hezbollah.
MAKE SPONSORS OF TERROR LIKE IRAN PAY FOR THEIR CRIMES — LITERALLY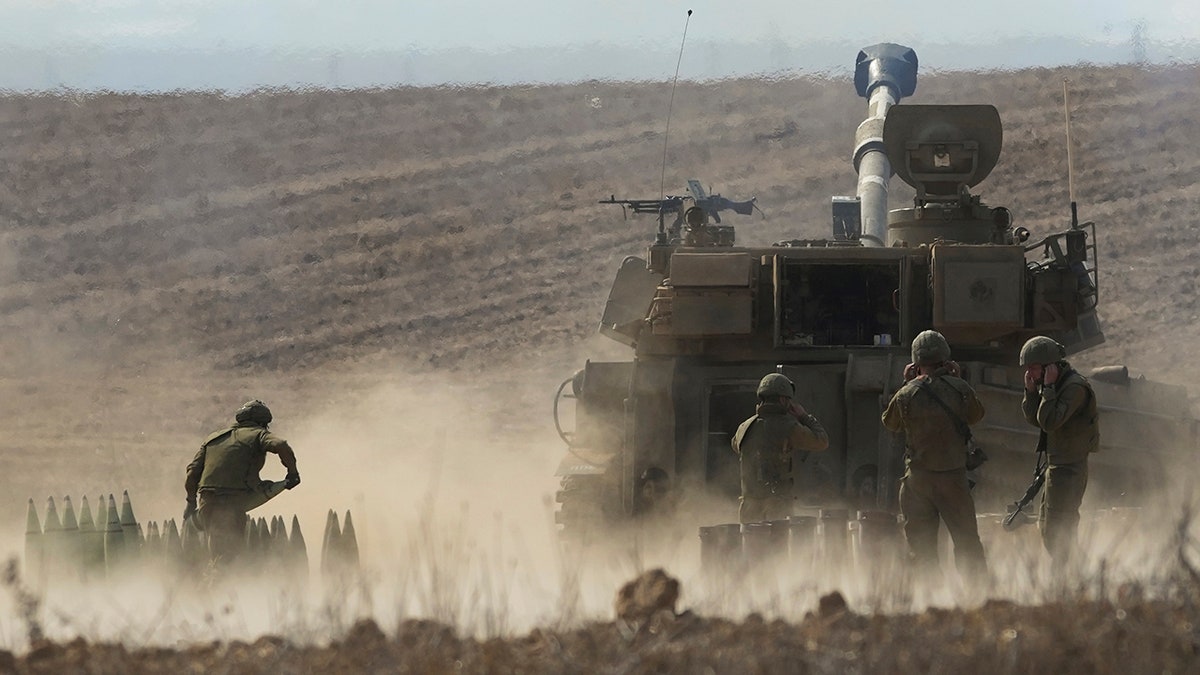 "Unfortunately, this is not just a local problem," Shay said. "It is part of a regional conflict that was geostrategically started by Iran. Hamas, Hezbollah and other Shiite militias are part of the Iranian infrastructure.
"Iran was concerned about the growing regional alliance the US was trying to build in the Middle East, including the potential peace deal between Israel and Saudi Arabia and the Abraham Accords. and they wanted to stop it."
Lt. Col. (res) Shaul Bartal, a senior researcher at the Begin-Sadat Center for Strategic Studies at Bar Ilan University near Tel Aviv, said in recent months he has noticed an increase in meetings between senior Hamas leaders based outside Gaza such as Ismail Haniyeh, Khaled Mashal and Saleh al-Arouri met with top Iranian officials.
"If you followed the Arab news, then you saw that these leaders were meeting or talking to each other almost every week," noted Bartal, also a researcher at the Institutio do Oriente at the University of Lisbon. "As a researcher, I noticed that something bad was happening and saw their courage rise."
In addition to being encouraged by Iran, Bartal said, Hamas has long been "anti-Semitic ideologues, describing Jews as animals in a Nazi-like manner."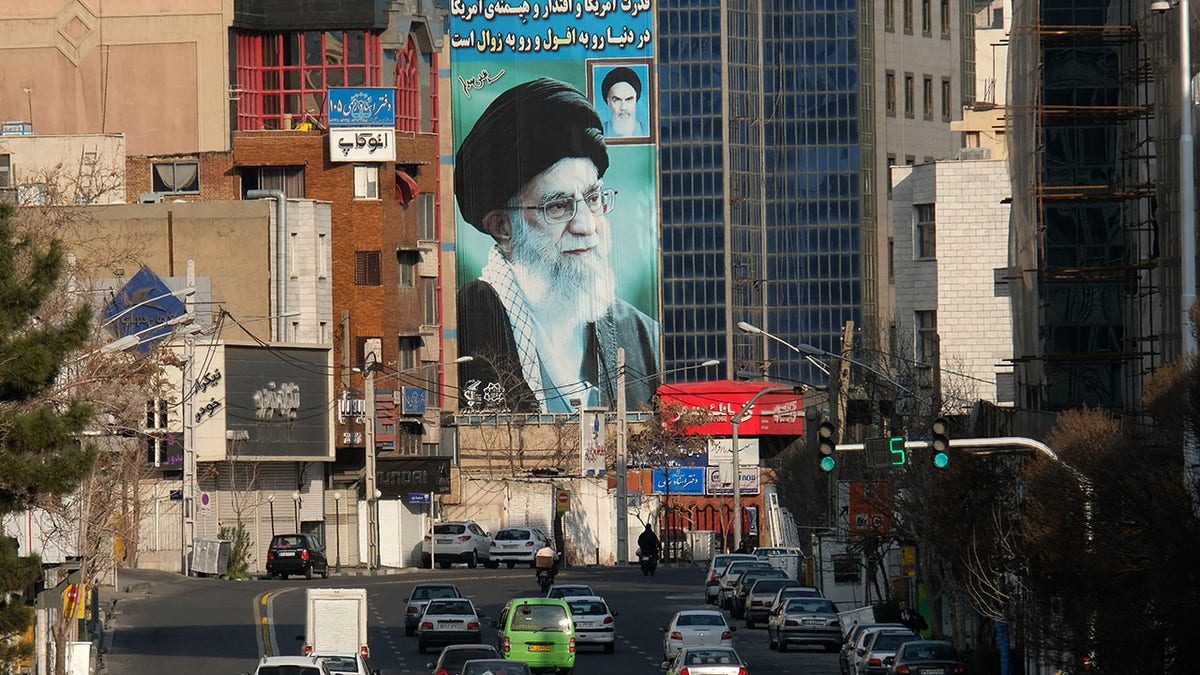 CLICK HERE TO GET THE FOX NEWS APP
"We knew that. That's why we built a fence to protect ourselves from them and spent millions of dollars to stop them from reaching our soil, to stop the missiles and attack tunnels," he said.
"The problem is, no matter what we do, they will always find a way around it and try to kill us the same way ISIS killed non-believers and infidels," Bartal said. "If we want to live in security and peace, the only way is to overthrow Hamas."