Israel has warned the 1.1 million people living in northern Gaza to evacuate the area within 24 hours as a "humanitarian step to minimize civilian casualties" ahead of the military's response to Hamas terror attacks.
Israel Defense Forces spokesman Jonathan Conricus shared the message said it was sent to civilians in Gaza on X, formerly Twitter, on Friday morning.
"The IDF requests the evacuation of all civilians from Gaza City from their homes to the south for their own safety and protection and to move to the area south of the Gaza Wadi, the Gaza River, as shown on the map," he said Conricus.
He explained that telling people to move south of the river makes the directions clear and understandable for everyone, whether they have a map or not.
CLICK HERE FOR THE LATEST UPDATES ON THE ISRAEL-HAMAS WAR
Conricus said the evacuation order is for security reasons, adding that civilians will not be able to return to Gaza City until another announcement is made to clear the area. He also said not to go near the security fence area with Israel.
The United Nations told The Associated Press it had received notification from Israel issuing the 24-hour evacuation warning, and Conricus confirmed communications with the UN.
ISRAEL PREPARING GROUND INVASION TO DESTROY HAMAS WITH AMERICANS STILL HELD HOSTAGE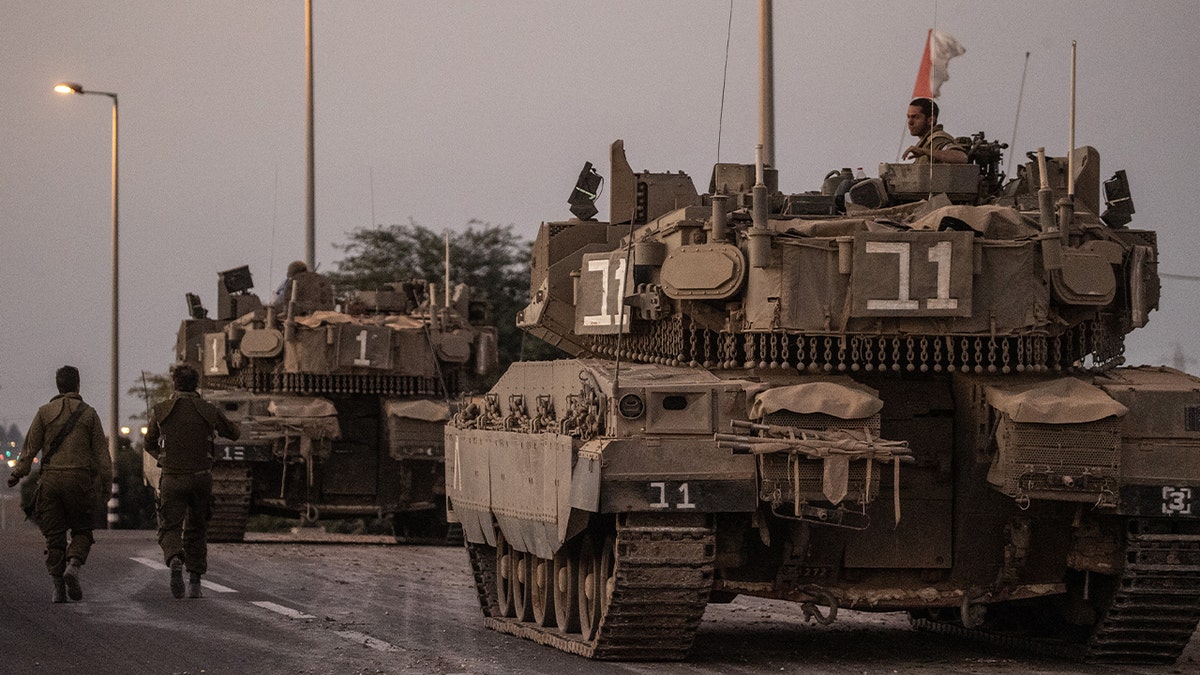 Hamas operates out of Gaza City in tunnels under houses and inside buildings inhabited by innocent civilians in an attempt to use them as human shields.
"Citizens of Gaza City, evacuate the south for your own safety and the safety of your families and distance yourself from the Hamas terrorists who are using you as human shields," the IDF said in a statement.
The IDF said it would continue to operate significantly in Gaza City and make extensive efforts avoid harming civilians.
"There are civilians here who are not our enemies and we do not want to target them. We are asking them to evacuate so that we can continue to hit military targets belonging to Hamas in the Gaza Strip," Konrikus said.
CLICK HERE TO GET THE FOX NEWS APP
As of Thursday night, more than 2,800 Israelis and Palestinians have been killed and at least 9,800 injured since Hamas launched. attack on Israel on Saturday. The death toll is expected to rise as Israeli forces reportedly prepare for a ground invasion of Gaza.