Israel's military forces have opened fighting in nearly 22 locations along the Gaza border after Hamas terrorists fired thousands of rockets into Israel on Saturday morning.
"There is no community in southern Israel where we don't have forces, in all the cities," Israel Defense Force (IDF) spokesman Daniel Hagari said in a statement Saturday night. "There are communities that have been cleared of terrorists, but we want to complete additional scans of the area before declaring."
Iran-backed Hamas terrorists stormed parts of southern Israel as rockets from the Gaza Strip hit the area on Saturday, killing at least 200 Israelis and wounding at least 985 others, according to the Associated Press.
A senior Hamas military commander, Mohammad Dayef, announced the launch of the operation in which he called on Palestinians everywhere to attack the Israelis, telling a broadcast on Hamas media that the group had fired thousands of rockets and calling the attack "the day of the greatest battle to end the last occupation on earth."
ISRAEL AT WAR: SEE PHOTOS, VIDEO OF THE ATTACK AND AFTER
Reports of the number of rockets ranged from 2,100 to 5,000 – the former reported by the IDF and the latter by Deif in his original statement.
The IDF claimed to have blocked many of the missiles with the country's powerful Iron Dome missile defense system. A retaliatory strike on Hamas targets killed at least 198 Palestinians, according to Gaza health officials.
In a video message early Saturday morning, Israeli Prime Minister Benjamin Netanyahu said: "Citizens of Israel, we are at war — not in an operation, not in rounds — at war." Netanyahu's office said it would meet with top security officials in the coming hours to review the operation.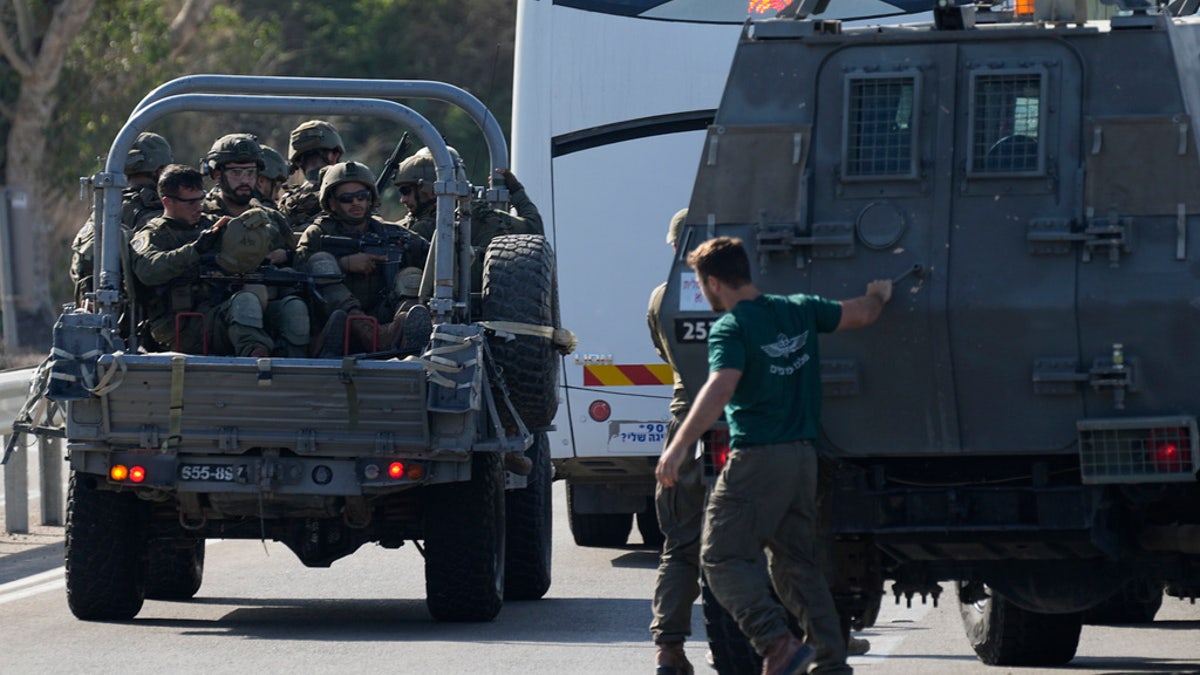 Following Netanyahu's comments, the IDF announced the launch of "Operation Iron Sword," which is the name of its "large-scale operation to defend Israeli civilians against the combined attack launched against Israel by Hamas this morning." .
IRAN FUNDED TERROR PERSONNEL WAGE WAR ON ISRAEL IN SURPRISE INVASION AGAINST JEWISH STATE
Hagari said the IDF fought Hamas militants in 22 locations, with "hostage situations" in the towns of Ofakim and Berri. The IDF has deployed special forces in those cities where "live fire" has broken out.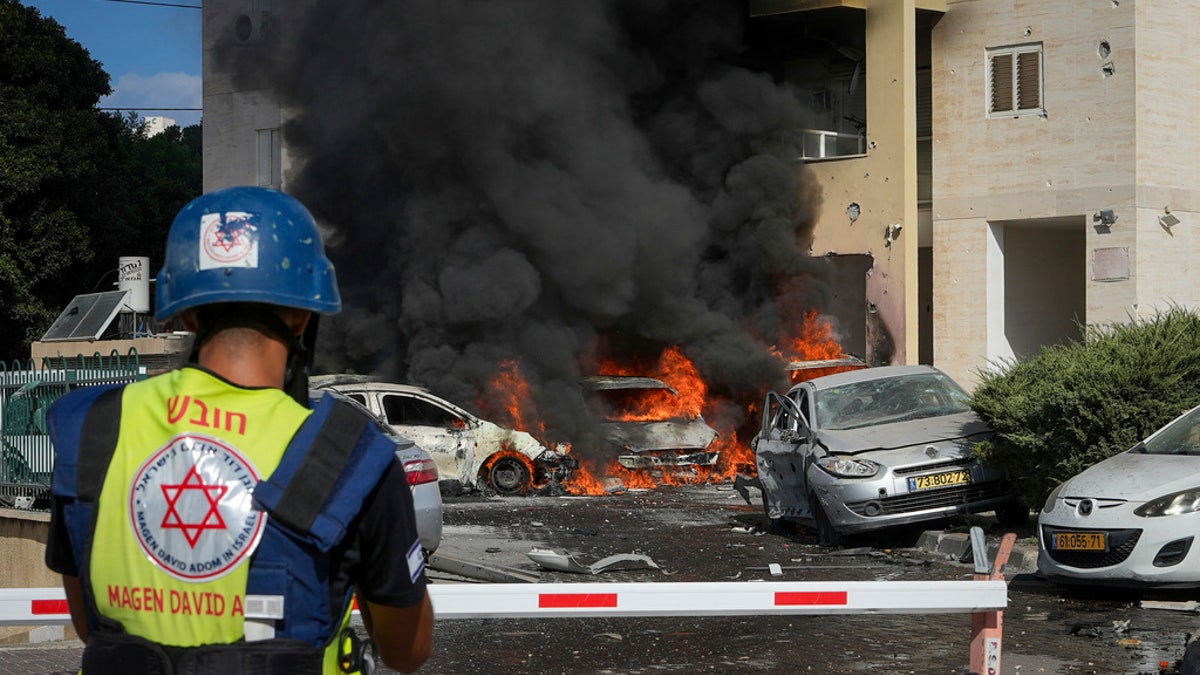 "Dozens of terrorists infiltrated a large number of locations on foot," Hagari explained. "There was also naval infiltration that brought the terrorists to Zikim, there is also a large number of security fence breaches."
The IDF said it intended to kill all Hamas operatives who attacked Israel today, and Hagari urged Israeli residents to flee to their location until the threat is eliminated. US embassy staff in Israel are also sheltering in place.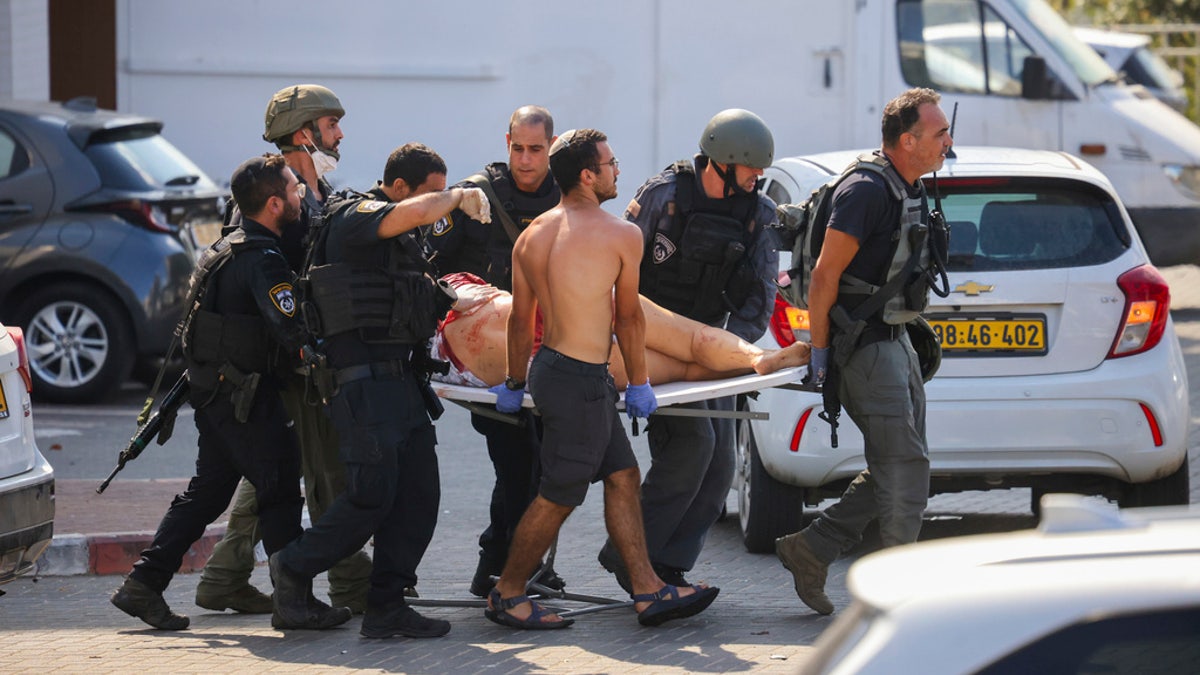 Israel has also mobilized its reserve forces with four divisions immediately headed to Gaza along with tanks and other artillery to deal with mortar attacks and possible new rocket attacks.
HARVARD PROFESSOR APOLOGIES AFTER SUGGESTING ATTACK ON ISRAEL HAMAS TRIED TO HIDE NETANYAH'S CORRUPTION
"Where there are Hamas terrorists they will be found and eliminated, they have no immunity," Haggari said. "We also hit high-profile targets."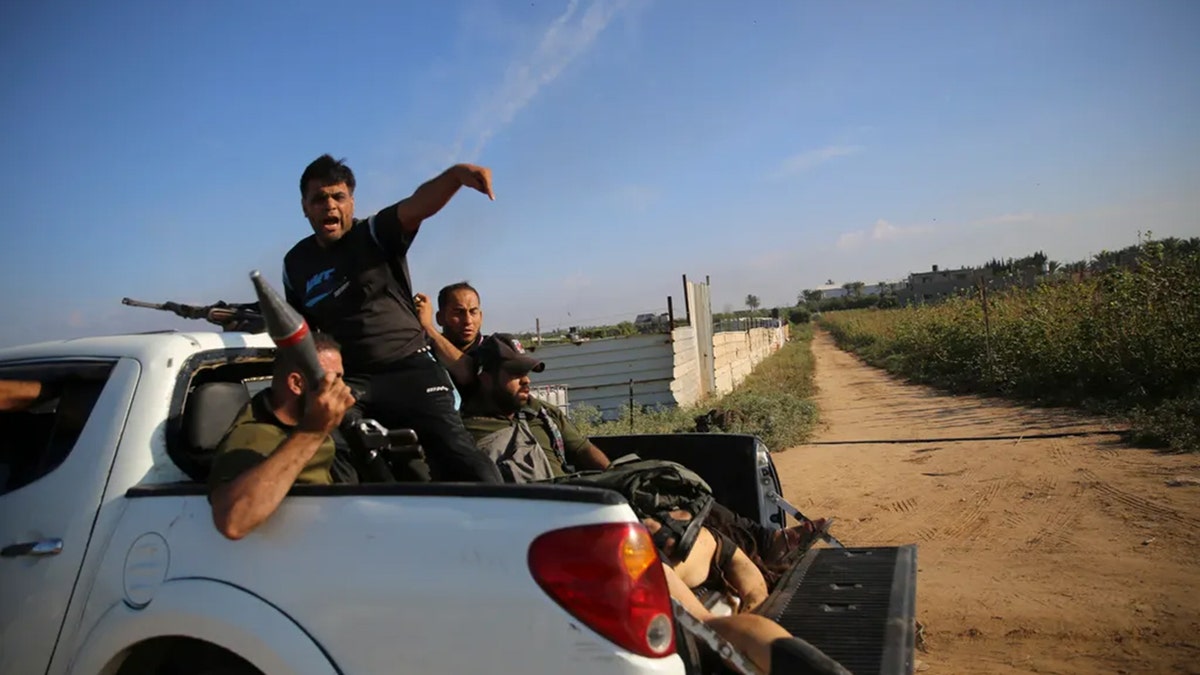 He also promised that the IDF and the Israeli government would conduct a "sharp and thorough" review of how this attack happened after the forces achieve "full security in the Gaza Strip."
The White House said it "unequivocally condemns" Hamas' attacks on Israel, stressing that "there is never any excuse for terrorism," according to National Security Council spokeswoman Adrienne Watson.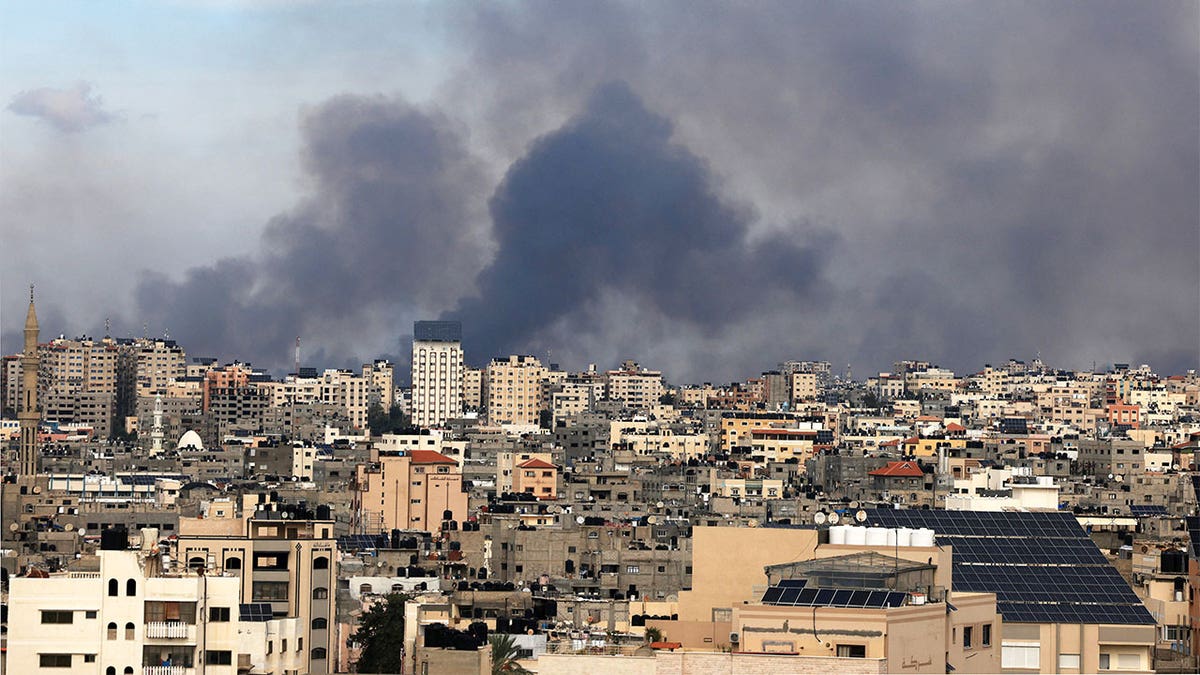 House and Senate Republicans blamed the Biden administration for releasing $6 billion in Iranian assets just weeks before the attack. Iran's Supreme Leader Ayatollah Ali Khamenei days before the attack warned Israel that "the usurper regime is coming to an end".
EYE-WITNESS OF HAMAS TERROR INVASION: 'THIS IS WORSE THAN MY NIGHTMARE SCENARIO'
Iranian military commander and special adviser Yahya Rahim Safavi applauded the attacks, cheering for the "liberation of Palestine," according to reports.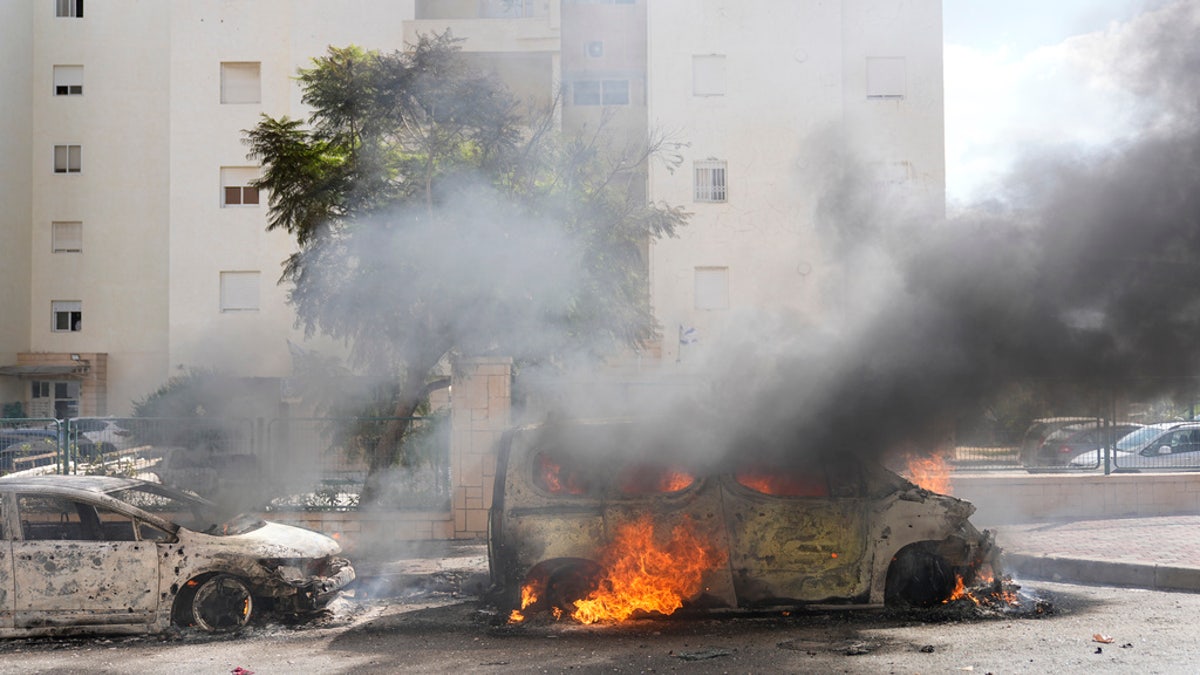 "We congratulate the Palestinian fighters," said Yahya Rahim Safavi. "We will stand by the Palestinian fighters until the liberation of Palestine and Jerusalem."
Lior Hyatt, a spokesman for Israel's foreign minister, Eli Cohen, told Fox News Digital on Saturday: "These terrorist organizations [Hamas and Palestinian Islamic Jihad] they work as proxies of the Ayatollah regime" in the Islamic Republic.
CLICK HERE TO GET THE FOX NEWS APP
Hayat added: "Iran has been trying for years, especially in recent months, to have a terrorist organization, both the Islamic Jihad which is supported and fully financed by Iran and the terrorist organization Hamas which is also financed but not fully by Iran . They are being called on to attack Israel and Israelis."
He stressed that Iran is "without a doubt…behind the scenes" of this war against Israel.
Fox News Digital's Yonat Friling, Chris Pandolfo, Benjamin Weinthal, Timothy HJ Nerozzi and Adam Shaw contributed to this report.