JERUSALEM, Israel – Incredible stories of survival and bravery are emerging in Israel, a week after a brutal terror attack by Hamas left more than 1,300 dead and another 120 people, including US citizens, missing, possibly being held hostage in the Gaza Strip.
From the forest where thousands of people had gathered for a music festival to the rural communities on Israel's border with Gaza, there are hundreds, if not thousands, of Israelis who are beginning to share their incredible stories of how they escaped the clutches of certain death. in the hands of well-armed and ruthless Palestinian terrorists.
Noah Ben Artzi, 25
Noa Ben Artzi, 25, was with friends at the Nova Music Festival in Kibbutz Re'im in southern Israel on Saturday when she started hearing rockets overhead.
SURVIVOR OF HAMAS Slaughter ANSWERED DAD'S CALL TO SAY FINAL GOODBYE AS HE IS CLOSED WITH TERRORISTS
"I was in my tent and I thought it was fireworks, but when I came out, I saw chaos, hundreds of people running towards me, in the parking lot behind me," he recalled to Fox News Digital on Friday. "We started packing up and headed to the car."
But the group, which included Ben Artzi's best friend Norelle, didn't get far past the parking lot because traffic was at a standstill. Jumping out of their cars, they ran for cover in a nearby bomb shelter, a small concrete structure with one entrance and no windows used for protection in open areas.
"At first we were close to the entrance, but then about 25 or 30 people were crammed into this tiny space and the people in the back started to suffocate," said Ben Artzi. She agreed to switch seats with people further back, and when one of her friends started having a panic attack, Noa suggested they sit on the floor, where there was more air. When another woman also started hyperventilating, Noah suggested she join.
"I hugged her and asked her name, she said it was Michele," Ben Argy recounted. "We sat like that for about 25 minutes and the next thing I heard was people saying, 'They're coming, they're coming'."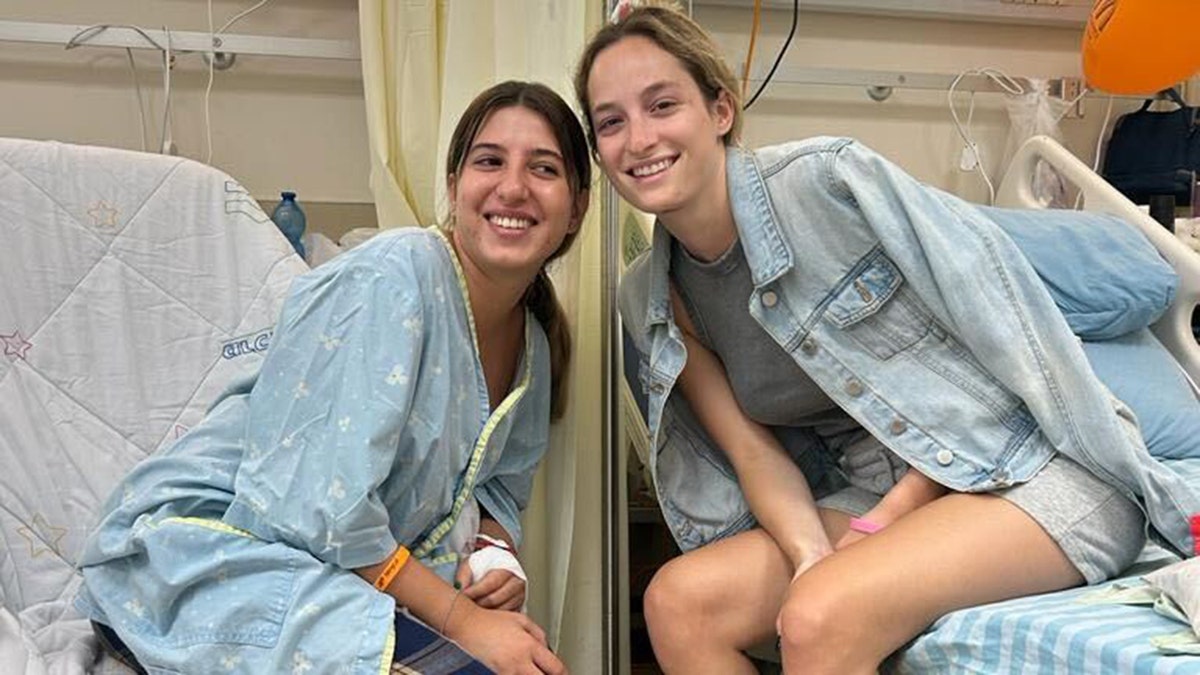 Ben Argy doesn't remember what happened next except that shots were fired and a grenade was thrown into the bunker. She awoke to find herself buried under a mass of lifeless bodies.
ISRAEL MUSIC FESTIVAL SURVIVOR DESCRIBES HORROR OF HAMAS-LED ATTACK THAT LEFT 260 DEAD
"At that point, I was on my back with three or four bodies on top of me. One of the bodies, which was on my stomach, was very heavy, its head was on my neck," he said. "My head was on someone else's chest and then I realized it was Michele – she was still alive."
For the next three hours, the two women lay together in the dark with their bodies pinning them down as Hamas terrorists continued to fire ammunition into the shelter, throw grenades and even light a fire outside. As the smoke poured in, the new friends whispered to each other to boost morale.
Then they heard Jewish voices outside and water being thrown on the fire. A policeman's flashlight flashed inside the bunker and Ben Argy tried to get attention but he was too far under the bodies.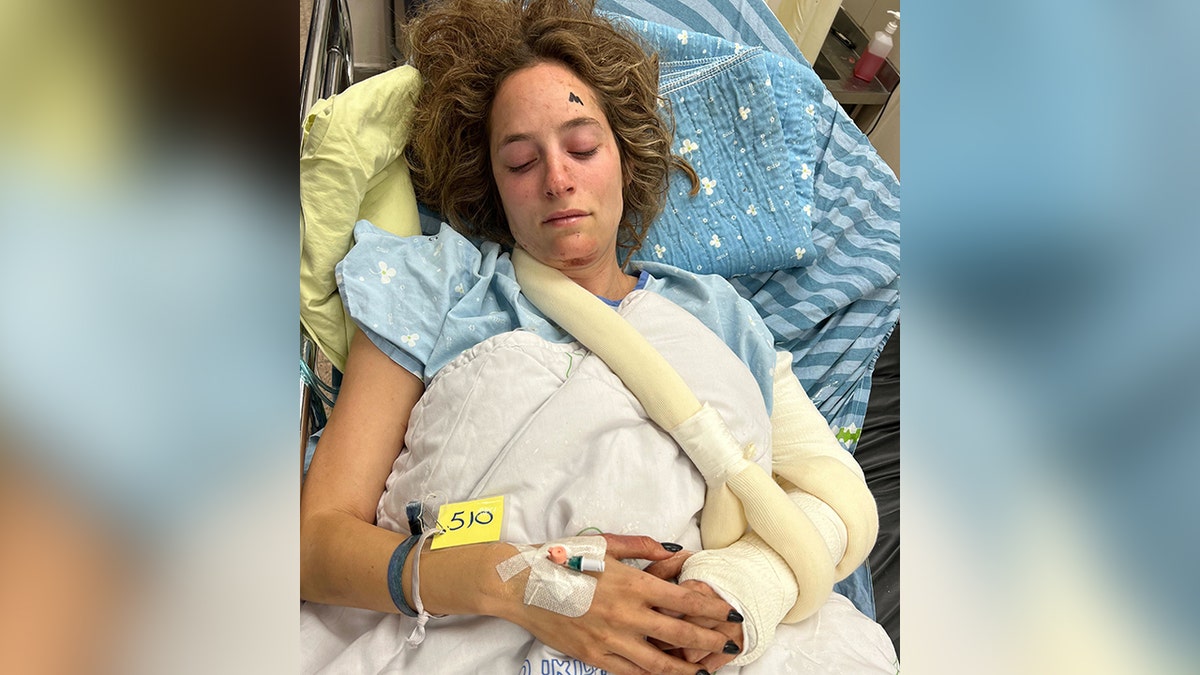 "The officer kept going in and out, because there was no air in there, it was full of smoke," he said. "I tried to move the bodies, but every time my hand went inside them because parts of them were swollen."
Eventually, officers found Ben Argy, lifted the bodies off her and dragged her out.
"I couldn't stand because there was no blood circulation in my legs and I couldn't breathe because of the smoke," he said.
"I found out later that Michele had been shot in the back, but we didn't realize it while we were there. Thank God, she's still alive," Artzi said. "It's an absolute miracle."
NEW JERSEY'S 'LONELY' WOMAN, AWARD-WINNING DJ, DEAD AFTER HAMAS ATTACKS ISRAELI DANCE PARTY
However, she was notified late on Friday that her best friend, Norel, was among the dead.
Yonatan Ben Reim, 56
When Yonatan Ben Reim heard the Iron Dome missile defense system go into action near his home on Saturday morning, he thought something didn't sound right.
"It was shooting like a machine gun, because there were so many rockets," said Ben Reim, a retired police officer who lives in the community of Prigan near the Gaza border. "I said to my son, Yuval, 'Listen, if they're shooting in the sky like that, then they don't want us to look at the ground.'
A few minutes later, Ben Raym heard gunshots and something was wrong. "I told Yuval, 'Listen what we're hearing is not Israeli weapons, it's Arab weapons,'" he told Fox News Digital. "I told Yuval to gather everyone in the bomb shelter and I waited in the living room."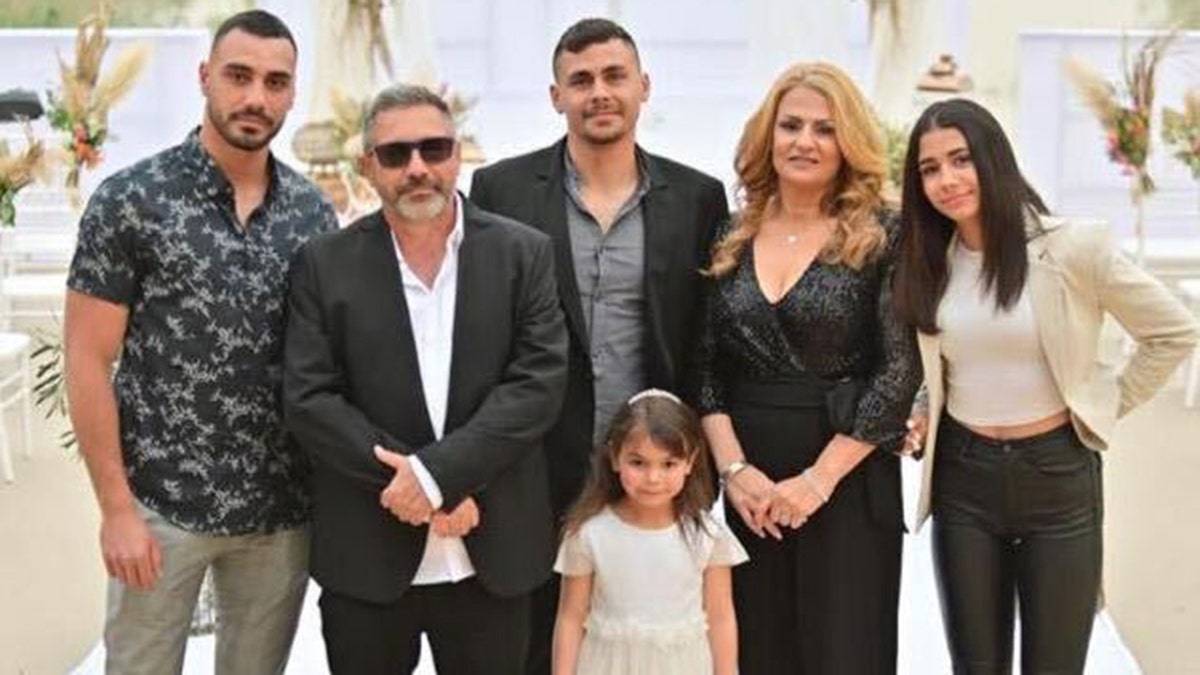 A moment later, Ben Raym heard people outside speaking Arabic. Pointing his revolver at them, he began firing. Then he said: "All hell broke loose … it was like a Hollywood movie."
"There were eight terrorists outside and I ran for shelter and closed the door as soon as they entered my house," he said. "They were shouting in Arabic: 'Put your hands up, it's the police.'
Ben Reim recounted how the terrorists moved from room to room, throwing grenades and firing AK47 rifles. He handed Yuval, 22, another pistol and told him to stand by the window while he covered the door.
"We couldn't seal it perfectly and they started shooting at us from the window. We fired at them with 150 rounds and then we started praying," he said.
NEW YORK STUDENT CAPTURED BY HAMAS TERRORISTS WHILE 'SERVING AND PROTECTING THE PEOPLE OF ISRAEL,' FAMILY SAYS
The family, Ben Raym, Yuval, his wife, his two other sons and a young daughter stayed inside the shelter for more than two hours while the terrorists went through the houses of his neighbors trying to convince the residents to show themselves, threatening to burn down the houses and shooting from the windows.
"I told my family that we will not surrender, that it would be better to die than to be a prisoner in Gaza," said Ben Reim, who eventually managed to contact the local civilian security force, which arrived and confronted the terrorists and he took them. outside. Two members of this political force were killed in the clash.
Ben Raym said he acted like a robot throughout the ordeal, while the rest of his family quietly followed his instructions.
"We were all whispering and very calm, even though we didn't think we were going to make it out alive," he said.
Yonit Kedar, 42
Yonit Kedar, 42, said she is still in shock that she managed to survive the attack at the Nova Festival.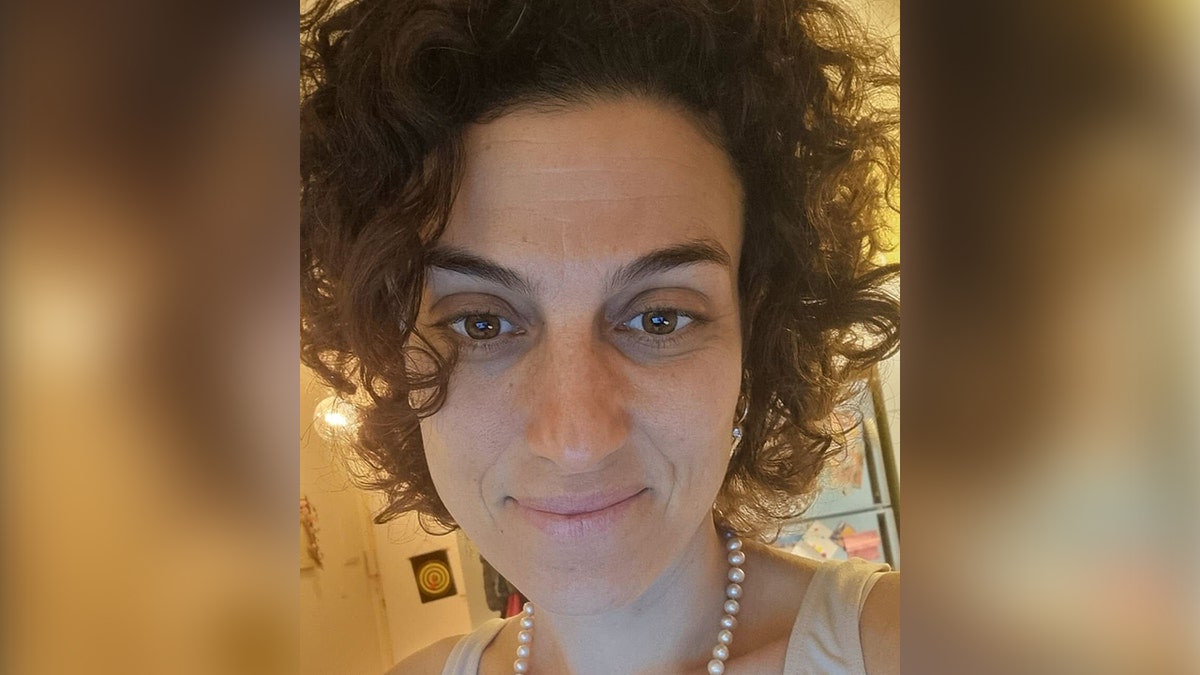 "I had no idea we had escaped a massacre until later that night," he told Fox News Digital. "Even when I was in the car driving and saw people running across the fields, I didn't realize we were running for our lives."
OUR AMERICAN-ISRAELI 21-YEAR-OLD SON KILLED IN HAMAS ATTACKS. THIS IS WHAT WE WANT THE WORLD TO KNOW
The site of hundreds of parties, some running barefoot, is something that will stay with her for a long time, Kedar said. "My grandmother is a Holocaust survivor, so it was really emotional, but I'm glad I didn't see anything worse than that."
In fact, Kedar's story is borderline surreal. The 42-year-old mother of two said she had no idea terrorists had infiltrated Israel, even though she and her friends left the party as rockets flew overhead.
"My story is pretty calm and collected," he said. "I have two young children and I couldn't see any possibility of not coming home. It didn't even cross my mind."
Kedar describes how she and her friends, also mothers of young children, were the first to pack their belongings and leave the festival, but after getting stuck in a line of cars, jumped out and hid under a bridge as the launch continued of rockets. .
"We didn't see or hear the shots. We were sure the only danger was coming from the sky," he said. "We didn't know the traffic jam was caused by terrorists shooting people dead in their cars."
While Kedar's team was hiding under the bridge, the terrorists inadvertently crossed them. When she and her friends ran back to their car, where they were told to drive east, over the nearby fields.
"My car is not a jeep or even a 4×4. It's not meant to go in fields, but I just kept driving, driving, driving and keeping my head in front," he said.
That's when he started hearing gunshots.
"We were surrounded by people on foot and we told them to get in the car," he said, describing how a group of 20-year-olds just jumped in. "They were screaming and screaming. A lot of people were on drugs or psychedelics and it was horrible to hear them cry."
CLICK HERE TO GET THE FOX NEWS APP
At one point, Kedar said, he was driving with the doors open and people were just jumping in and out. Eventually, he reached a road and out of nowhere, he said, a soldier was driving with flat tires. He told them to head to a nearby military base.
With eight people now in her car, Kedar made for the base, even as gunfire rained down behind her. He stayed at the base for a few hours and then returned home to Tel Aviv. It wasn't until the evening that he realized the extent of what had happened in southern Israel last Saturday.
"I just can't believe we survived," Kedar said.
EDITOR'S NOTE: The stories above have been edited and condensed for clarity.