EXCLUSIVE — Israel's ambassador to the United Nations, Gilad Erdan, had made comments about the world body after he was arrested by its security personnel, telling Fox News Digital that anti-Semitism is "very widespread" in the halls of the UN.
"The UN is a building, and it's fair to say that in this building, unfortunately, anti-Semitism is very prevalent," Erdan said during an interview with Fox News Digital. "There are many anti-Semitic countries like Iran that want to wipe out the one and only Jewish state, and we hear no condemnation against Iran for saying so."
Erdan's comments come after UN security personnel arrested the Israeli ambassador after he left the General Assembly chamber to protest a speech by Iranian President Ebrahim Raisi.
ISRAEL'S UN AMBASSADOR ARRESTED AFTER LEAVING GENERAL ASSEMBLY TO PROTEST IRANIAN PRESIDENT'S SPEECH
During his protest of the speech, Erdan held up a photo of Mahsa Amini, the Iranian woman who sparked protests across the country last year after she was killed while in police custody for not wearing the proper head covering in public, with the caption of Erdan's photo that reads, "Iranian women deserve freedom now!"
Erdan expressed his disgust at the UN's "red carpet treatment" of the Iranian president on Fox News Digital, noting that Raisi is "responsible for killing thousands of his own people."
"I felt I had to do something," Erdan said. "So I protested peacefully, and I held up Mahsa Amini's picture, and suddenly … I was roughly handled by UN security."
Erdan said his detention "was a small price" for the protest, claiming he wanted to convey an important message that "the people of Israel stand in solidarity with the people of Iran" against "this ruthless regime".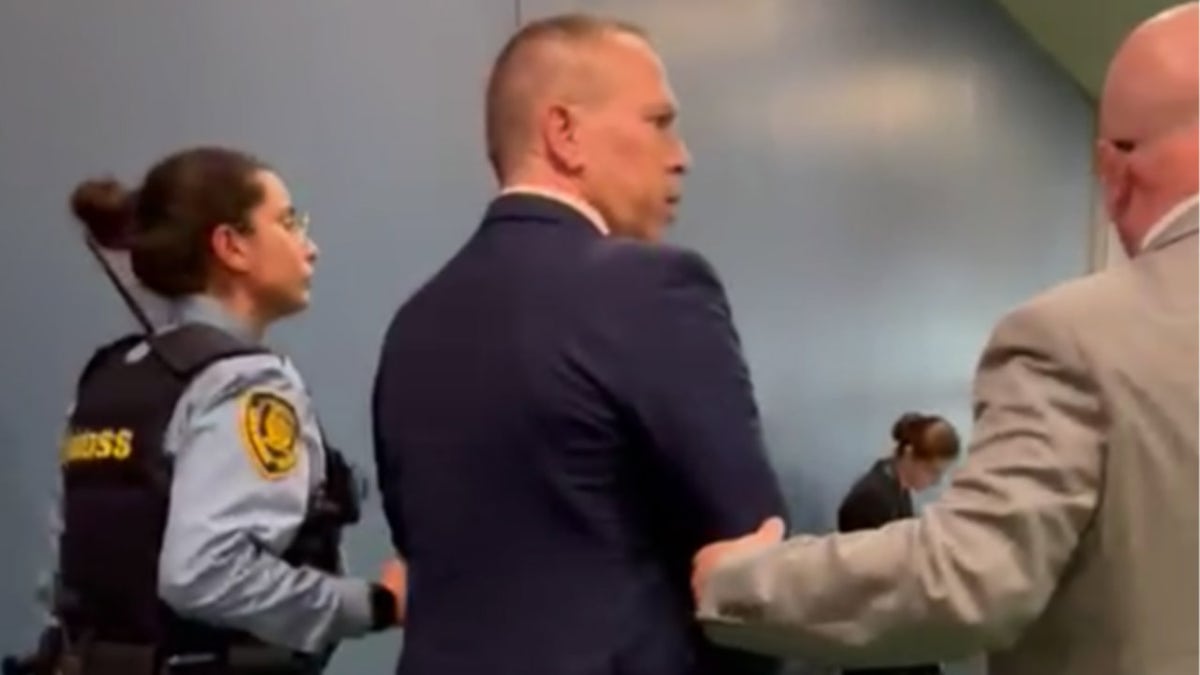 OUTRAGE AS IRAN'S PRESIDENT PREPARES TO ADDRESS UN: 'WANT TO KILL AMERICAN CITIZENS'
The treatment of the Israeli diplomat at the world body may not have come as a surprise, with Erdan pointing out that there are many examples of anti-Semitism in the halls of the UN
"We just heard the Palestinian president, President Abbas, distorting, denying the Holocaust, almost justifying what Hitler did," Erdan told Fox News Digital. "No one said a word."
Abbas, the 87-year-old Palestinian Authority president, said in August that Jews were targeted by Nazi Germany because of their "social role" in Europe, not their religion, according to a Reuters report.
The remarks were condemned by both the US and the European Union, but only two weeks later, with a spokesman for Abbas claiming to Reuters that the comments did not constitute Holocaust denial.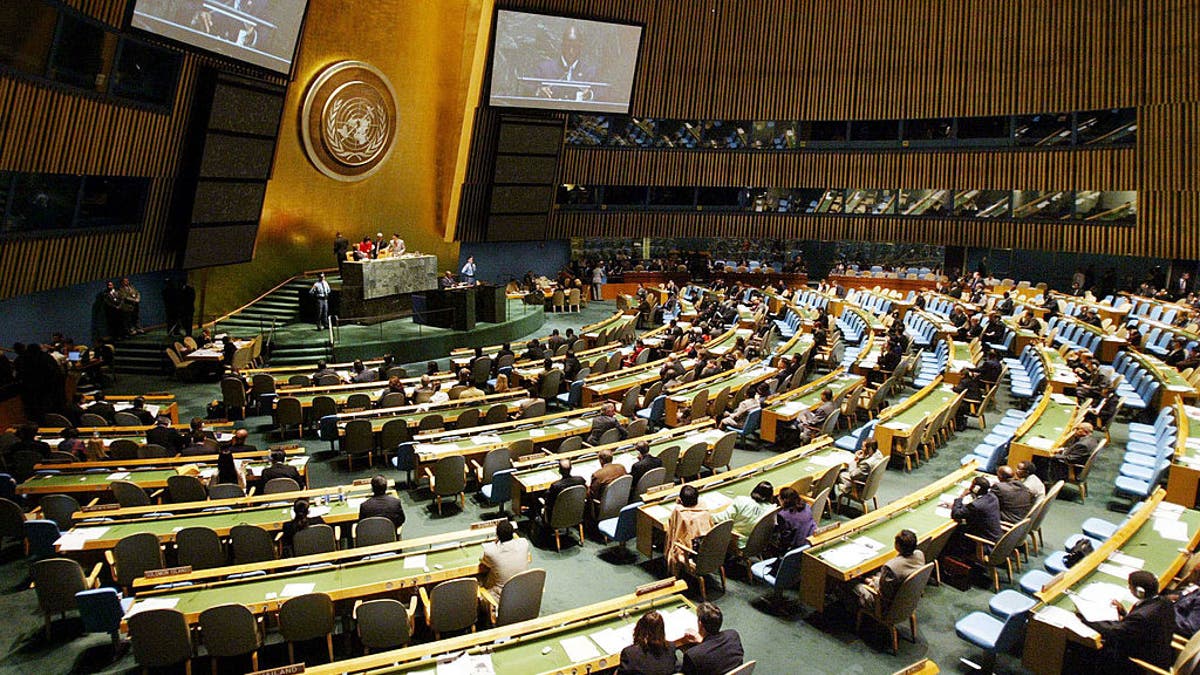 The Israeli ambassador also discussed ongoing efforts to normalize relations with Saudi Arabia, noting that the Trump-era Abraham Accords were a big step forward and could "transform our region."
"If peace is achieved between Israel and Saudi Arabia, it will have a domino effect that will prompt many Muslim countries to follow suit and end the Israeli-Arab conflict once and for all," Erdan said.
While Erdan expressed his gratitude for the work of former President Donald Trump, he emphasized that the Biden administration has continued the "momentum," even if Israel and the new administration have some "fundamental disagreements" at times.
"Regardless of any administration in Washington, the bond between Israel and the United States of America is unbreakable," Erdan said. "
On anti-Semitism at the UN, Erdan also argued that there are many officials in its halls who have either made anti-Semitic statements or engaged in anti-Semitic "investigations", which he said should be rooted out from the world body.
"I expect the UN leadership, the Secretary-General and senior officials to act, not just to say nice words against anti-Semitism," Erdan said. "They don't even try to deal with the anti-Semitism that is prevalent in the UN, so unfortunately, yes, the UN is infected with anti-Semitism, but I try to do my best to fight it."
CLICK HERE TO GET THE FOX NEWS APP
The UN Secretary-General's office denied it had rolled out a "red carpet" for Iran, following a comment by Fox News Digital.
"There is no red carpet at the UN," a spokesperson for UN Secretary-General Antonio Guterres told Fox News Digital. "Everybody gets the same green carpets."
The spokesman also said the Secretary-General cannot "be held responsible for the words of a member state", but argued that Guterres has a strong record of fighting anti-Semitism both in "words and deeds".
"The Secretary-General, by word and deed, has always treated Israel as a member state with the same rights and obligations as any other," the spokesman said. "His voice has been one of the strongest on the world stage condemning anti-Semitism and the — unfortunately — growing trend of historical revisionism."