Jerusalem's deputy mayor has demanded "proof of life" for the more than 200 hostages estimated to have been taken by Israel from Hamas militants and other assurances before the humanitarian aid promised by President Biden or any other administration in Gaza for the Palestinians arrives .
"The first thing we need is proof of life. We had nothing," Jerusalem Deputy Mayor Fleur Hassan-Nahum told Fox News Digital. "We didn't have the Red Cross to see them. We didn't even have the UN talk about the hostages. What happens to our hostages as 3- and 5-month-old babies, and their mothers, mothers with three children, young women who were gang-raped , paraded down the street, an old lady with dementia in a wheelchair, people mocking her in the street and abusing her. Who are these people and why?"
"This is something I think we can't give up on the hostages," he said, speaking from Israel via Zoom. "We have to demand, if you want humanitarian aid, we understand that. But we need our hostages to be a priority for all governments and for our government. And any kind of humanitarian aid must depend on the assurance that our hostages, especially the wounded , at least they will have medical care. And we had no assurance of anything."
President Biden announced on Wednesday that the US is providing $100 million in humanitarian aid for the Palestinian people in Gaza and the West Bank.
"I'm all for humanitarian aid, but the problem is that the leadership in the West Bank is corrupt. So they're stealing from their people. They're also paying terrorist pensions, lifetime pensions for every Jew they kill," Hassan-Nahum told Fox. News Digital. "And that's why in the United States, you passed the Taylor Force Act after a man named Taylor Force, who was basically killed, murdered by Palestinian terrorists, and his killers get a life pension. And the US government passed a law that they would not give money to the Palestinians until the "pay to kill" policy was rescinded, which never happened. And so I understand that President Biden is doing this from a good point."
AMERICAN SURVIVOR OF HAMAS MUSIC FESTIVAL ATTACK RETURNS TO SEE ANTI-ISRAEL PROTESTS IN US: 'I DON'T FEEL SAFE'
"It is very difficult to get decent responsibility from the Palestinian leadership," he said. "The very least I would ask is to make sure the money doesn't go into an education system. Their education system basically teaches hate and how to kill Jews, and the Palestinian Authority funds, which they get from all over the world , is by paying pensions to people who kill Jews, thereby encouraging people to kill Jews. And the more you kill, the bigger the pension. And that's my fear."
"And as long as we can guarantee, or the US can guarantee through their different non-profit arms here, on the grounds that it's actually humanitarian aid, then I'm all for it," he said. "But very few people can really give us those guarantees."
Regarding the education system in Palestine and concern in the West about taking in refugees from Gaza who are taught to hate Jews, Hassan-Nahoum added: "The irony is that the United Nations, through its internationally funded schools community, they actually teach it. Curriculum of hate. Well, you know, it's interesting. So you — we get, they get money for teaching hate, and then, of course, no one wants to accept them as refugees. But why are you giving them the money in the first place? "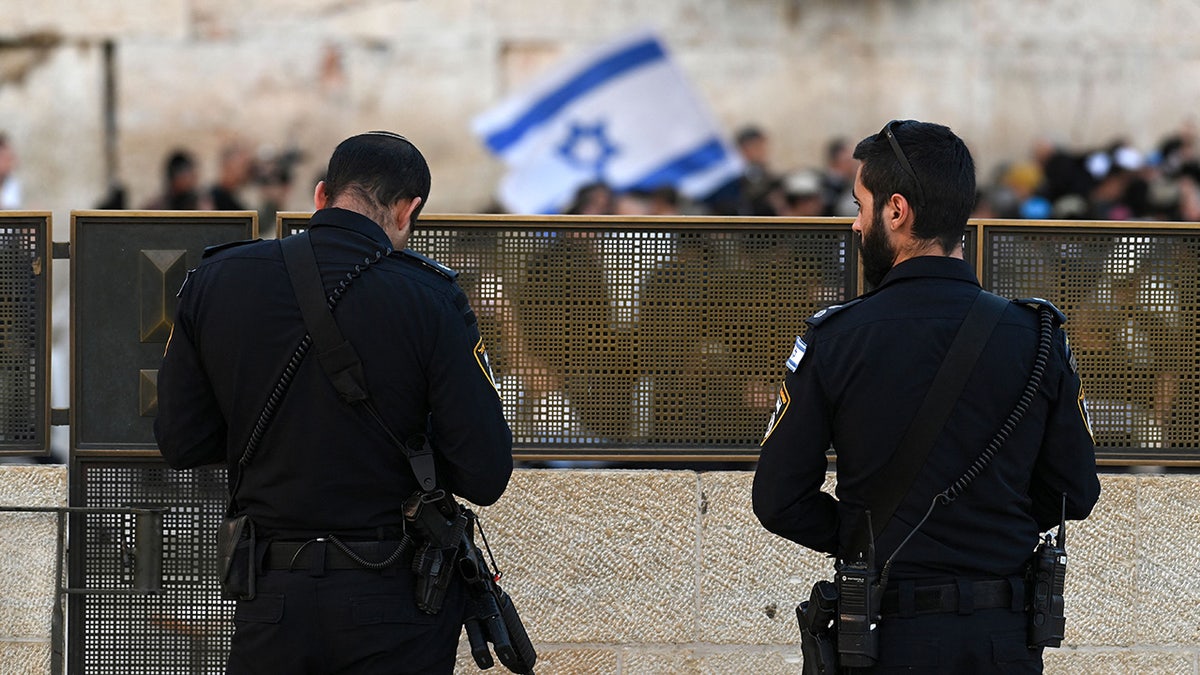 David Satterfield, recently appointed as the US Special Envoy for Middle East Humanitarian Affairs, met with Israeli and Egyptian officials on Thursday "to develop the precise mechanisms for implementing the framework" that Secretary of State Anthony Blinken negotiated with Israel in Monday on humanitarian aid deliveries and that Biden "rallied yesterday when he was able to secure commitments from both Israel and Egypt," State Department spokesman Matthew Miller told reporters.
At a press conference, Miller declined to go into details of the negotiations while conceding The Israelis "have very serious concerns about the diversion of humanitarian aid" and the possibility of it being "diverted to Hamas". He also said that "it is important that innocent civilians in Gaza who did not start this conflict have access to food, water and medicine."
ISRAEL FACES ONE OF THE MOST 'BEAUTIFUL' HOSTAGE RESCUE EVER: MICHAEL GLOVER
"Our work to secure the release of the hostages continues to be a top priority," Miller also said Thursday. "And of course, our message … to other countries and entities hostile to Israel continues to be clear: Do not enter this conflict."
Hassan-Nahum explained that while she and her husband moved to Israel in 2001 and have lived there through many conflicts — including about five wars in Gaza, a second war in Lebanon and an intifada with suicide bombers on buses, cafes or public sites — has never seen the level of "brutality" or "ISIS-like behavior" when Hamas fighters slaughtered more than 1,300 citizens, including at least 32 American citizens, and kidnapped at least 203 others, including about 30 children and 20 elderly people on October 7.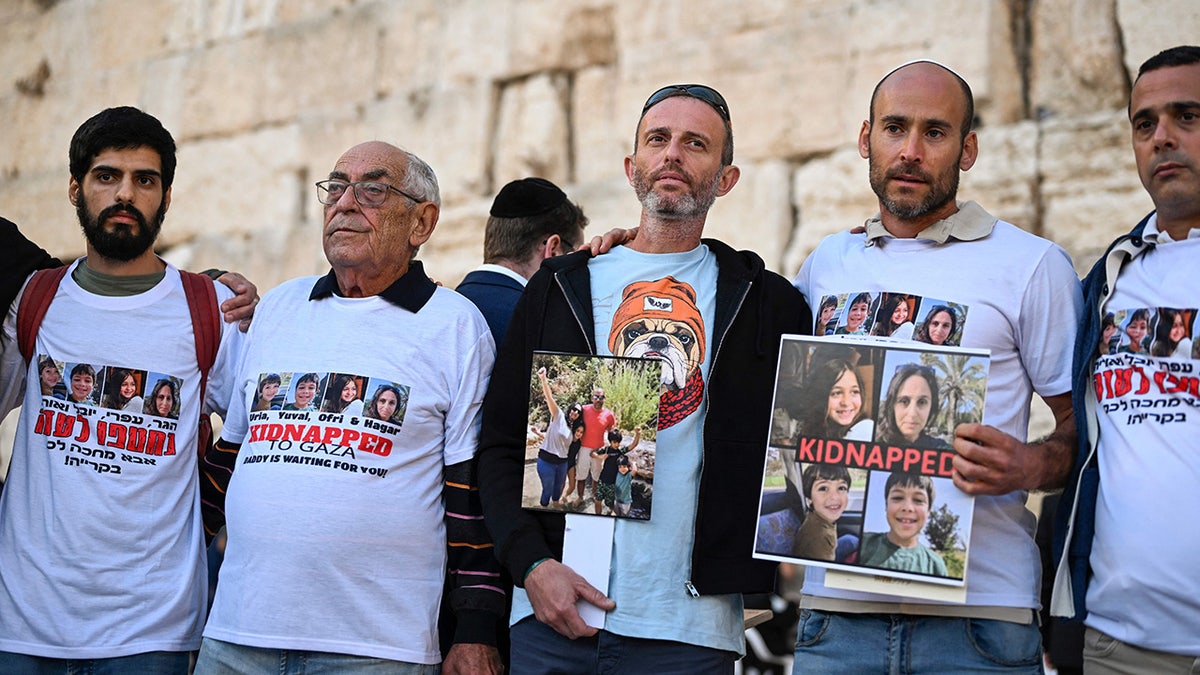 "This has happened in Afghanistan, in some parts of Africa… with Boko Haram, the terrorist group. This has never happened on Israeli soil, this level of brutality and cruelty. And in fact, it's the worst day, the worst carnage to Jews from the Holocaust," Hassan-Nahum said. "We had a Yom Kippur war 50 years ago, which was also a war that let Israel ignore, it was a surprise. But it was mostly … and there were many casualties … too many casualties, but they were combatants. In a war, you expect combatant casualties. You don't expect 5-month-old babies to be decapitated and 5-month-old babies to be kidnapped. You don't see that. Who does that?"
ISRAELI SOLDIER SAYS HAMAS IS NOW HOLDING 203 HOSTAGES
"And that's a kind of shock and trauma that we deal with all the time," he said. "And it's kind of an ongoing trauma because until the hostages come home, we're not going to have any peace, not with each other, and we're not going to be able to be in a place where we can even begin to begin to heal."
Hassan-Nahoum, who has four teenage children and older, said she advised them to avoid going to the movies or staying out at night amid concern about Muslim terror cells in Israel — but stressed that she mostly believes that are Arab Israelis are also "absolutely disgusted by the carnage and what has happened".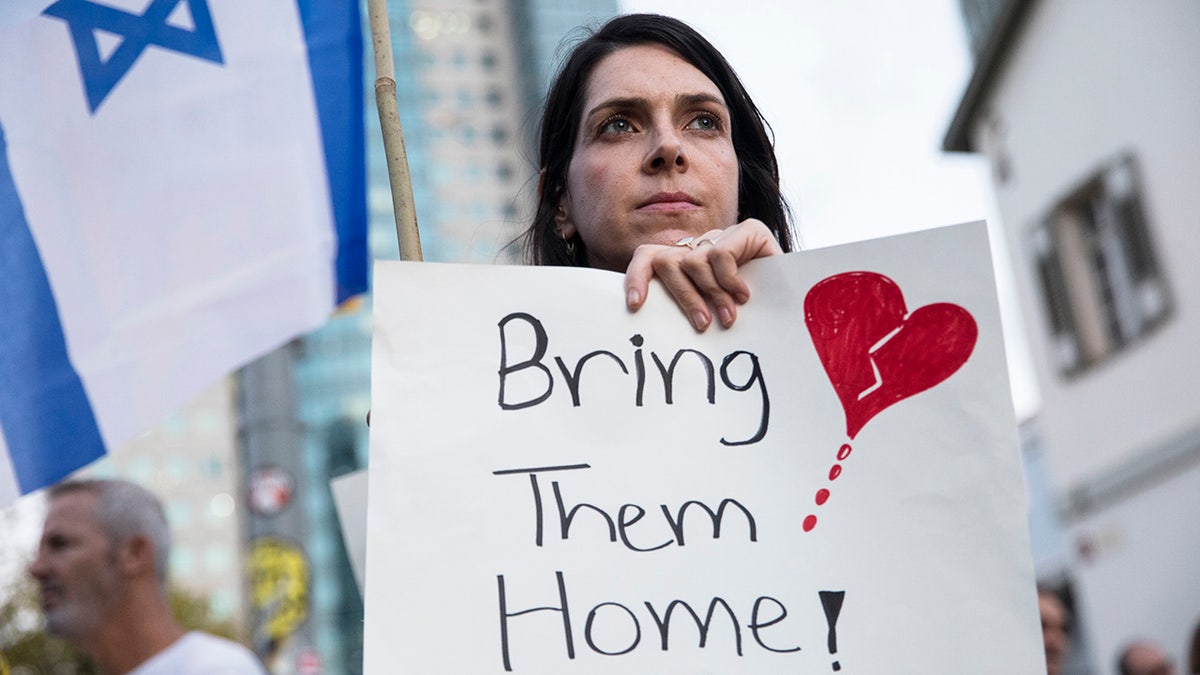 "Even within Israel, unfortunately, we have these kinds of cells and radical groups of Hamas, some activists and groups of the Muslim Brotherhood. And so we fear that maybe some of these terrorists remained here and managed to escape from the army and hide somewhere. This is scary. In Jerusalem itself, we were afraid that the radical elements in East Jerusalem and frankly, most of the people in East Jerusalem are peace-loving people and we just, we cooperate," he said.
"There are good people here, but unfortunately, there are the radicals and the radicalized and the genocidal, you know, terrorists and the people who don't accept Israel's right to exist at all, who are, you know, the bad guys," Hassan continued. -Nahum. "These people – you kill a baby, take, kidnap a baby, behead a baby, you're a bad person. Simple as that. No but, no excuses. And so I think most people I've talked to from the Arab community have been completely sympathetic and compassionate".
The deputy mayor also had a stern message for the global press after many media outlets accepted at face value claims from the Palestinian Authority that an Israeli strike had hit a Gaza hospital, killing hundreds of people. Israel and even US intelligence later came out claiming that the explosion at the hospital was actually caused by a failed Islamic Jihadist rocket.
CLICK HERE TO GET THE FOX NEWS APP
"I think the press has a particular responsibility here, and that is that they really need to understand that Hamas is not exactly a reliable media source," Hassan-Nahum said. " Why is the press reporting and taking a statement from Hamas at face value when they say at the same time they say they killed no civilians? We know what they did. We know the carnage they did… You have massive anti-Semitic threats all over the world. Jews become vulnerable [to] attack when you make an unverified statement from a terrorist group."
Like the US on 9/11, he said Israel is under attack by the same "jihadi fundamentalists who want to turn the world back 500 years".