EXCLUSIVE – Navy Seal Tim Sheehy, the Republican candidate vying to unseat Democratic Sen. Jon Tester in Montana, criticized President Biden's handling of foreign policy following the withdrawal from Afghanistan, the Iranian prisoner swap and the "dangerous" military focus .
"We're encouraging our generals and admirals to focus on social issues instead of combat readiness," Sheehy told Fox News Digital in an exclusive interview about the military's current trajectory under Biden. "We need to really focus on getting our military back to fighting lethality."
Biden recently issued a $6 billion prisoner swap with Iran in exchange for five American prisoners — a move that drew backlash from several members of Congress, including Sen. Tom Cotton, R-Ark. head of every American hostage."
Sheehy joined the backlash against the landmark decision.
SENATE DEM'S COMMITMENT OF BROKEN ETHICS SHOWS NEED FOR 'NEW GENERATION' OF LEADERSHIP, REPRESENTATIVE DEMO SAYS
"It's a shame. Bottom line," Sheehy, who served in Iraq, Afghanistan, South America and the Pacific region, said of Biden's latest decision. "After the debacle of the withdrawal from Afghanistan in Kabul, which was another disgraceful foreign policy decision by Blinken and Biden, we should not be surprised by this.
ADMIN BIDEN SURPRISED AFTER THAWING 6 BILLION. dollars IN IRANIAN PRISONER EXCHANGE AGREEMENT
To continue to allow this, to pay them billions of dollars, to give them access to their billions of dollars in government reserves does nothing but empower one of America's most persistent and aggressive adversaries. Shame on all the US troops, intelligence professionals and servicemen who have worked diligently for decades to try to contain the Iranian threat. And it's really sad to see it happen again."
The GOP nominee said his opinion of Biden's foreign policy decisions remains "very low," citing a "lack of accountability' after the withdrawal from Afghanistan that claimed the lives of 13 US service members.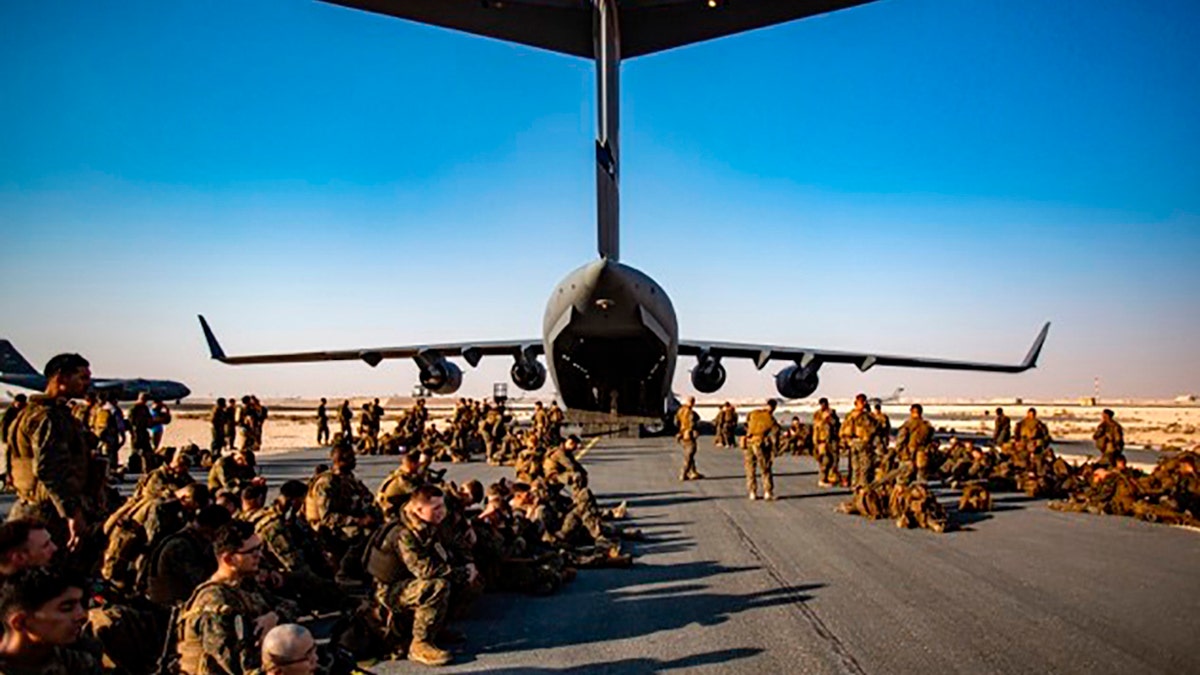 As the military continues to push its social initiatives, such as spending federal dollars on gender reassignment surgeries for transgender-identifying veterans and free abortions for service members, Sheehy offered a "simple" solution to reorienting the service.
"The job of the United States military is very simple: to lock down and kill the enemy. It is to advance American interests through military force when necessary," said the Purple Heart recipient.
"Now, we don't want to use that military power unless we absolutely have to. And we don't want to send our young men and women overseas unless there's a very good reason to do so. However, we must always equip the our military and making sure that what we equip them with, how we man them aligns with their mission, which is to lock down and kill the enemy and advance America's interests abroad. And focusing on social experimentation , in the social initiatives in The expense of war preparedness is very dangerous".
The White House, the NSC and the State Department did not immediately respond to a Fox News Digital request for comment on Sheehy's criticism.