Prime Minister Benjamin Netanyahu vowed on Sunday that Israeli forces must "destroy Hamas" in order to secure the future of the Palestinians as well as the Jewish state.
"If you want peace, destroy Hamas. If you want security, destroy Hamas. If you want a future for Israel, for the Palestinians, for the Middle East, destroy Hamas," Netanyahu told "Meet the Press" host Kristen Welker during an appearance on NBC's Sunday program. "We are absolutely determined to make it happen. And what I can tell you, [Kristen], given the outstanding performance of the Israeli military in the last few days, the last few weeks, we are going to get it. We will do it with as few civilian casualties as possible and with maximum casualties to Hamas terrorists, which we are achieving day by day, hour by hour, will complete the job."
Vowing that the goal was to minimize civilian casualties, Netanyahu said he had not set a deadline for defeating Hamas, but predicted the task would not take many years and would take less time than it took the United States and international coalition to defeat ISIS or defeat al-Qaeda. Netanyahu did not have a specific answer on when a deal would be secured with Hamas to release the hostages, but he promised that "military pressure" through the Gaza operation continues to apply the appropriate pressure to finally reach an agreement.
Netanyahu also told Welker that a "new beginning" or "new administration" would be needed to rule Gaza after the war, but that the details were too early to be determined.
YUN WARNS SOUTH KOREA, US MUST BE READY FOR SURPRISE ATTACK 'HAMAS STYLE' FROM NORTH KOREA
Netanyahu also appeared on CNN's "State of the Union" on Sunday and addressed reports of people trapped at Al-Shifa hospital inside Gaza amid heavy Israeli shelling. Israeli officials accused Hamas of building terror infrastructure under hospitals, and Netanyahu said he called on the international community to help evacuate people.
"We have called for all patients to be removed from this hospital," Netanyahu told CNN.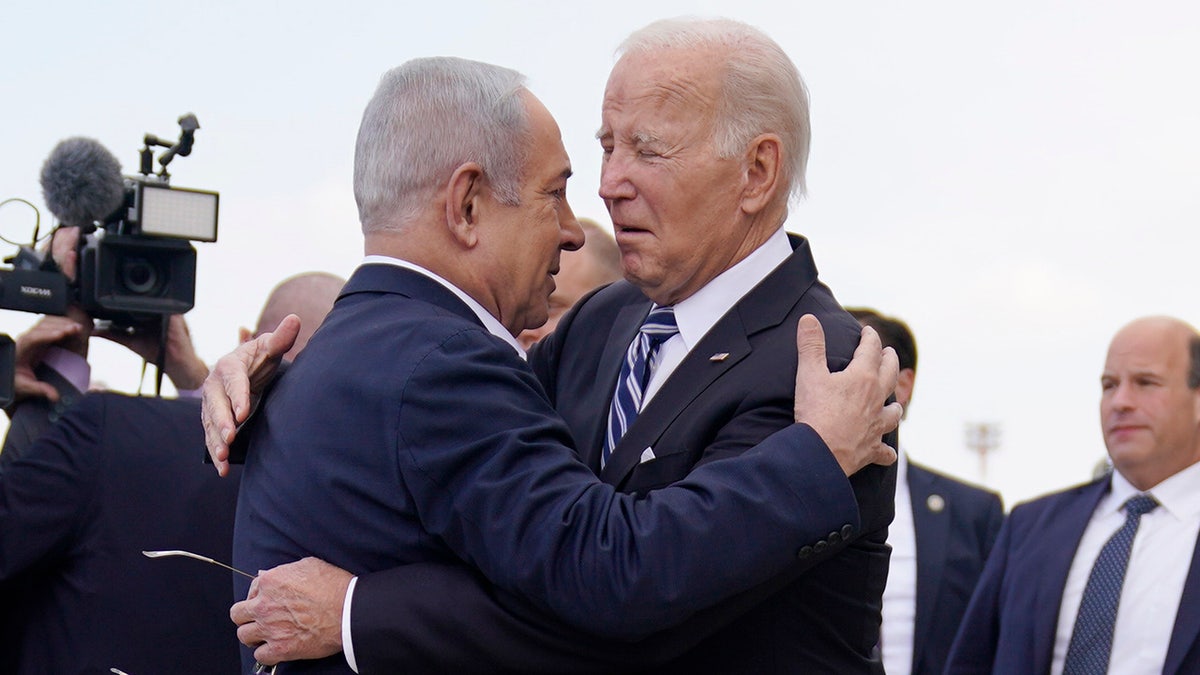 LONDON POLICE TRY TO IDENTIFY THEM TO 'FULISTIC ENHANCED GUYS' AT UNDERGROUND STATION Amid ANTI-ISRAEL PROTESTS
"And in fact, about 100 have already been evacuated," Netanyahu said. "I have called for rural hospitals. The French president sent a floating hospital ship. I asked him [United Arab] Emirates is sending a field hospital. They have. Other countries have done the same. I expect the UN to fix it. So there's no reason we can't take the patients from there instead of letting Hamas use it as a command center for terrorism, for the rockets they fire against Israel, for the terror tunnels they use to kill Israeli civilians. "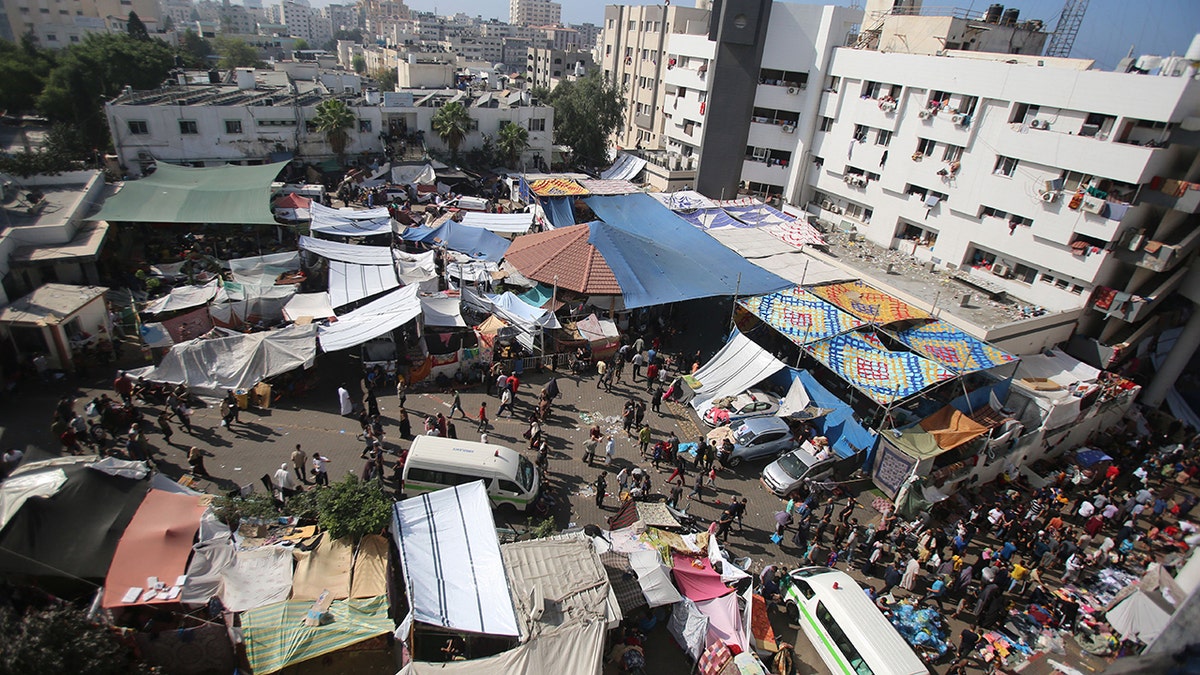 The prime minister also had a message for those protesting against Israel in Europe, the United States and around the world as the war rages against Hamas.
CLICK HERE TO GET THE FOX NEWS APP
"But those who are protesting Hamas, you are protesting pure evil," Netanyahu said during his appearance on NBC. "There are a lot of misguided people out there who don't know the facts. You talk to people who deliberately targeted civilians – raped and murdered, women raped – who beheaded men, who burned babies alive, who kidnapped young babies in the hospital, [and the] Holocaust survivors, you name it. These are the people you support now."