An undersea volcano erupted off the coast of Japan three weeks ago, giving birth to a new island.
The unnamed undersea volcano, located about 1,200 kilometers (750 miles) south of mainland Japan and one kilometer from Iwo Jima (half a mile) off the southern coast of Iwo Jima, began erupting on October 21.
Yuji Usui, an analyst at the Japan Meteorological Agency's volcano division, said that in early November, the island was about 100 meters (328 feet) in diameter and up to 20 meters (66 feet) above the sea.
Volcano Erupts in Iceland for First Time in 6,000 Years
'SMOKING GUN EVIDENCE': WHAT 'MONSTER' BLACK HOLE FOUND TO BE DOING CONCERNED SCIENTISTS
He added that the new island had already begun to erode due to its "brittle" formation.
"We just have to see the development," he said. "But the island may not last long."
He said experts were still analyzing the development, including the details of the deposits.
The new island could survive longer if it is made of lava or something more durable than volcanic rock like pumice.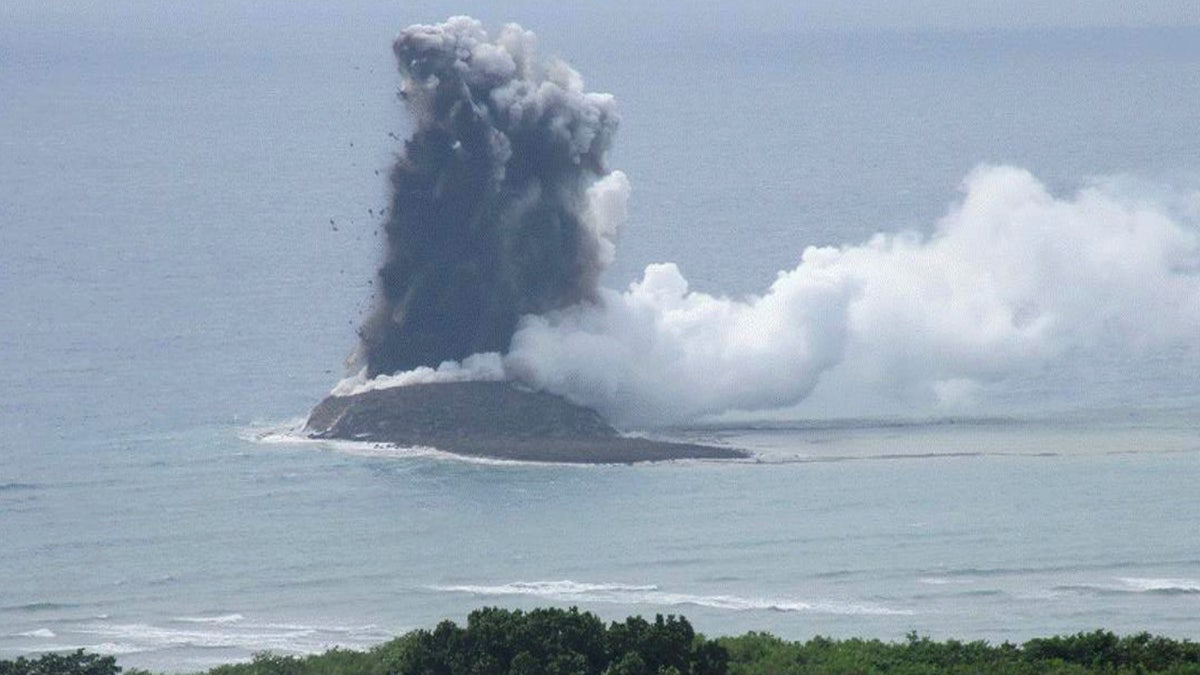 Photos of the eruption show large plumes of smoke over the tiny island, which is now part of the Ogasawara island chain.
Of the world's roughly 1,500 active volcanoes, 111 are in Japan, which sits on the Pacific's so-called "Ring of Fire," according to the Japan Meteorological Agency.
CLICK HERE FOR THE FOX WEATHER APP
The Associated Press contributed to this report.