Polish Prime Minister Mateusz Morawiecki said late Wednesday that his country would no longer send weapons to Ukraine as the far-right continued to pressure his populist party to support the country and a row over a grain ban continued to escalate between neighboring countries. .
Instead of moving weapons to Ukraine, the prime minister said Poland was now arming itself with the most modern weapons because of fears of Russian aggression in the region. Morawiecki did not specify how the two actions are connected.
On Thursday, Polish government spokesman Piotr Mueller clarified to The Associated Press, saying that Poland was only going to provide previously agreed upon ammunition and armaments. He added that there had been "a series of absolutely unacceptable statements and diplomatic gestures" from Ukraine on the issue.
MOST WORLD LEADERS AT UN GENERAL ASSEMBLY FIND COMMON TREND IN CONDEMNATION OF RUSSIA'S INVASION IN UKRAINE
Poland supplied Ukraine with Leopard 2 tanks and Soviet-era MiG fighter jets, along with a wide range of weapons.
However, while Polish citizens are largely in favor of supporting Ukraine out of fears that their country would be vulnerable if Russia succeeds in Ukraine, there are growing concerns about the large number of refugees.
With elections looming on October 15, the right-wing Confederation party reiterated the lack of gratitude given to Poland by Ukraine for arming the neighboring country and welcoming its refugees.
ALBANIAN PRIME MINISTRY ATTACKS RUSSIA AFTER FAILED ATTEMPT TO GET UKRAINIAN PRESIDENT ZELENSKY TO SPEAK TO US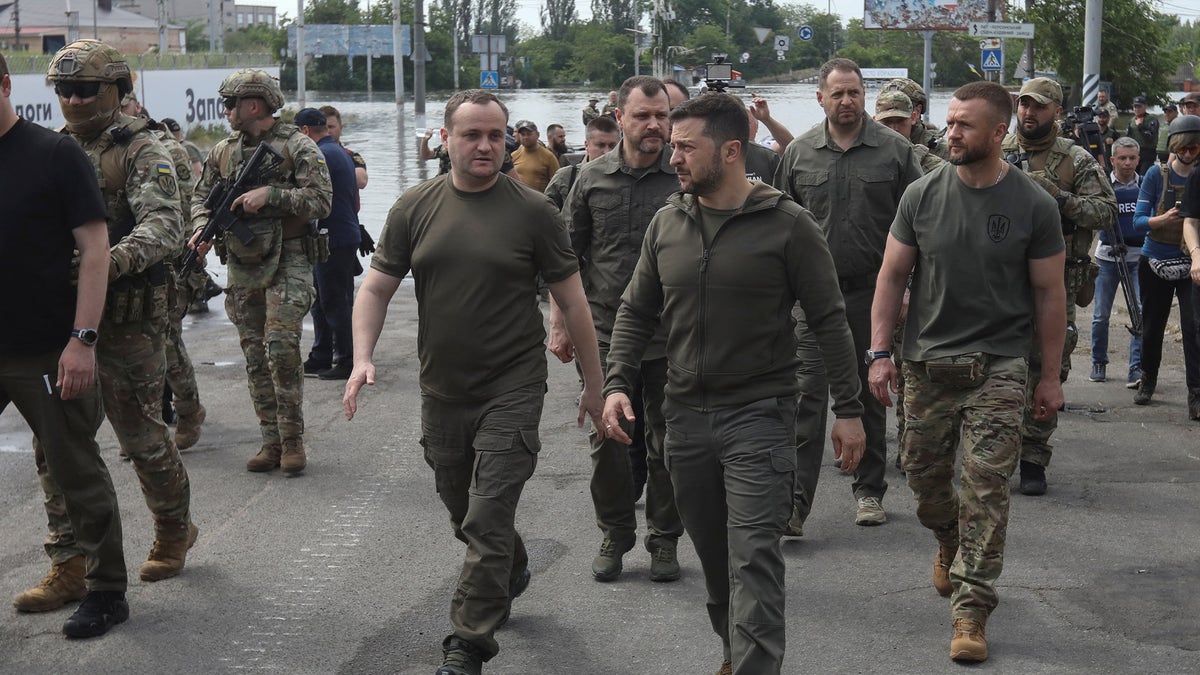 Emotions are also running high after Slovakia, Hungary and Poland announced a ban on Ukrainian grain imports to protect farmers, which took effect last week.
The row between Poland and Ukraine comes as the latter continues to make slow progress against Russia. There are fears that Poland's move to stop supplying arms to Ukraine will have wider consequences as another winter of fighting fast approaches.
Ukraine's leadership in Kiev continues to ask for more advanced weapons, including longer-range missiles, and U.S. Army Gen. Mark Milley, then chairman of the Joint Chiefs of Staff, said last week that the need for increased weapons and equipment in Ukraine remains.
WHY IT IS IMPORTANT FOR US TO CONTINUE OUR SUPPORT TO UKRAINE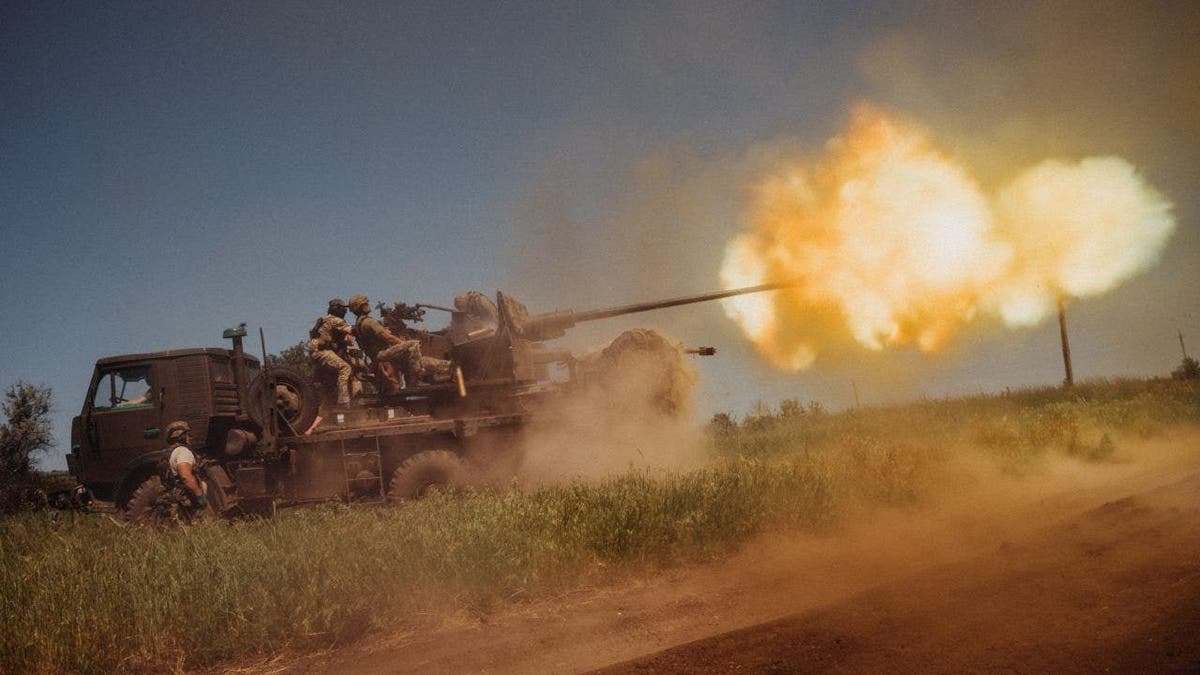 US leaders are also looking for ways to continue providing arms to Ukraine, even though American voters are tired of helping the foreign country.
Michal Baranowski, a security and defense expert, told the AP that Poland had given most of what it could give earlier in the war, and with no plans for major equipment shipments soon, he sees no threat to Ukraine's capabilities in the near term. future. term.
But he sees Morawiecki's comments as troubling for Ukraine as it seeks to maintain Western support in the war waged by Russia.
RUSSIAN TROOPS WITHDRAW FROM NORWAY'S BORDERS SINCE WAR STARTED IN UKRAINE: OFFICIAL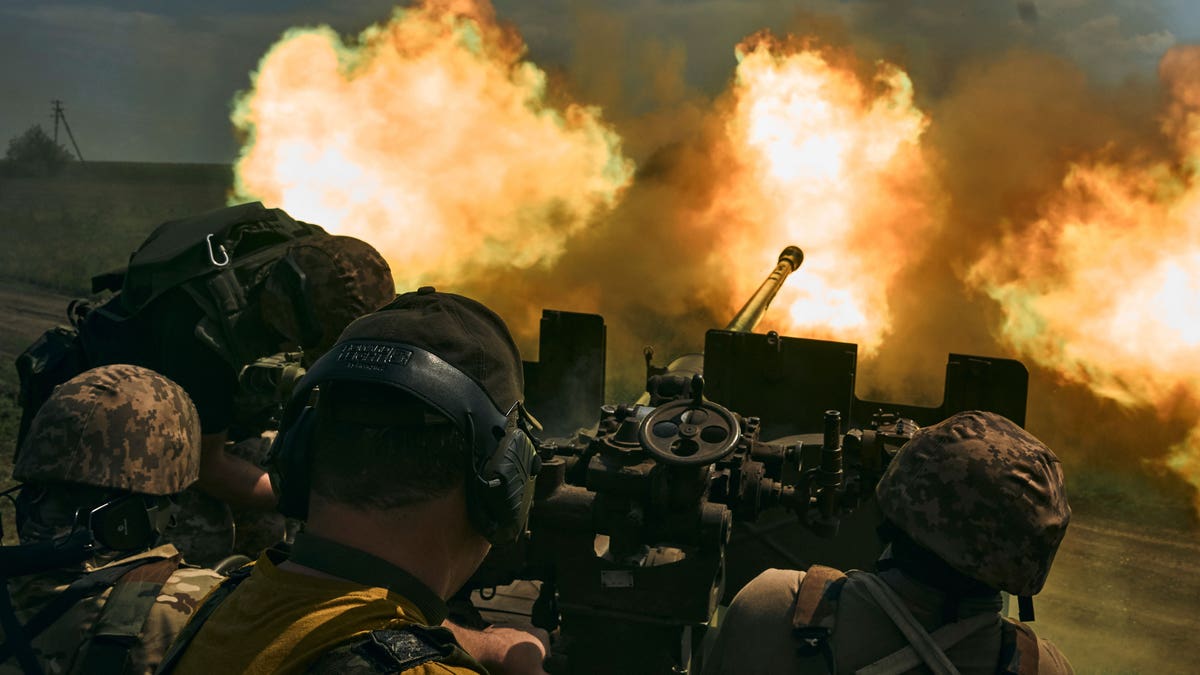 "The message is very bad, both for Poland's reputation and because Poland has been one of the main supporters of military aid to Ukraine," Baranowski said. "To say that Poland will not send more weapons means that Poland can no longer play that role."
He added that Poland is capable of both modernizing its military and continuing to help Ukraine.
The ban on Ukrainian grain imports was put in place last week to protect farmers from an abundance of Ukrainian grain in Poland, Hungary and Slovakia. This abundance not only depresses prices but harms the livelihood of farmers.
CLICK HERE TO GET THE FOX NEWS APP
The agriculture ministers of Ukraine and Poland said Thursday they were working to resolve the situation.
The Associated Press contributed to this report.