Norway has said Russian forces have withdrawn from its Arctic border, claiming the number of troops Moscow has there now is "20% or less" compared to when the war in Ukraine began.
"On our borders, on the borders of our region there are maybe 20 percent or less forces, less than before February 24, 2022," Norway's Defense Chief, General Erik Kristoffersen, said on Saturday.
After a meeting of NATO defense chiefs held in Oslo, Kristoffersen claimed at a press conference that Russian President Vladimir Putin "knows very well" that the alliance does not pose a threat to Russia. "Neither Norway, nor Sweden, nor Finland, nor Poland threaten Russia," he said. "If he thought we were a threat to Russia, he couldn't have moved his troops into Ukraine to fight there."
Norway, a NATO member since 1949 after the end of World War II, shares a border with Russia in the Arctic from the Kola Peninsula, home to most of the Kremlin's nuclear weapons, as well as its Northern Fleet, which operates Russia's nuclear submarines, according to Reuters.
If Russia believed NATO was a threat, NATO Military Commission Chairman Admiral Rob Bauer added, Moscow would have responded "completely differently" to Finland joining the alliance in April. "They've talked about it, but they haven't done it in physical terms," ​​he said at the news conference.
PHOTOS SHOW KIM YOUNG UN VISITING SANCTIONED FIGHTER FACILITY IN RUSSIA, SITTING IN THE COCKPIT OF AIRCRAFT
Finland and Russia share a border of approximately 810 miles.
"The reason they attacked Ukraine was democracy, freedom, the rule of law, and the fact that Ukraine increasingly wanted and wanted and showed that it was making its own decisions about its own future," Bauer continued. "And that's a danger if democracy becomes more and more entrenched and becomes at the heart of Ukrainian thinking, as we see, that's a danger for the Putin regime."
It was only weeks after the Russian invasion that Norway decided to move from sending non-lethal aid to anti-tank weapons and other support in Ukraine, Kristoffersen said.
"The Ukrainian people are fighting for their homeland, for their peace, freedom and democracy," Kristoffersen said. "Our Ukrainian friends are also fighting a battle on behalf of all of us for a functioning rules-based world order, which Russia has challenged for years."
Kristoffersen noted that the five Nordic countries have come together to host NATO allies for training and exercises, noting that once Sweden is officially accepted into the alliance, "it will fundamentally change the way we look at defense and deterrence on the northern side of NATO".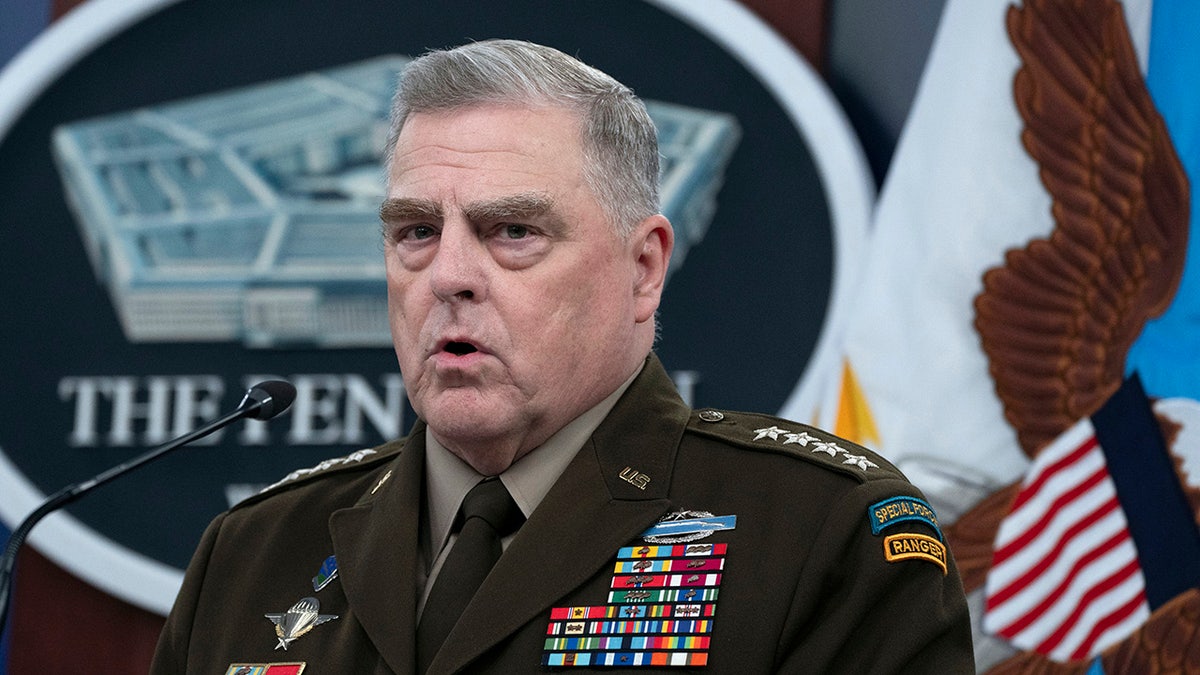 US Army General Mark Milley, chairman of the Joint Chiefs of Staff, arrived in Norway for NATO meetings that began Saturday focused on the war in Ukraine.
BORIS JOHNSON WARNS DONALD TRUMP AGAINST NIXING US SUPPORT TO UKRAINE
Milley warned reporters that the recent meeting in Russia between North Korean leader Kim Jong Un and Putin will likely lead to North Korea providing Moscow with 152 mm artillery shells. The top US military official and other defense chiefs from NATO countries are meeting in the Holmenkollen ski area on the edge of Oslo in the coming days to discuss support for Ukraine and other regional defense issues.
From there, Milley will attend the monthly meeting of the Ukrainian Defense Contact Group in Germany on Tuesday. This group, headed by US Defense Secretary Lloyd Austin, is the main international forum for gathering military support for Ukraine.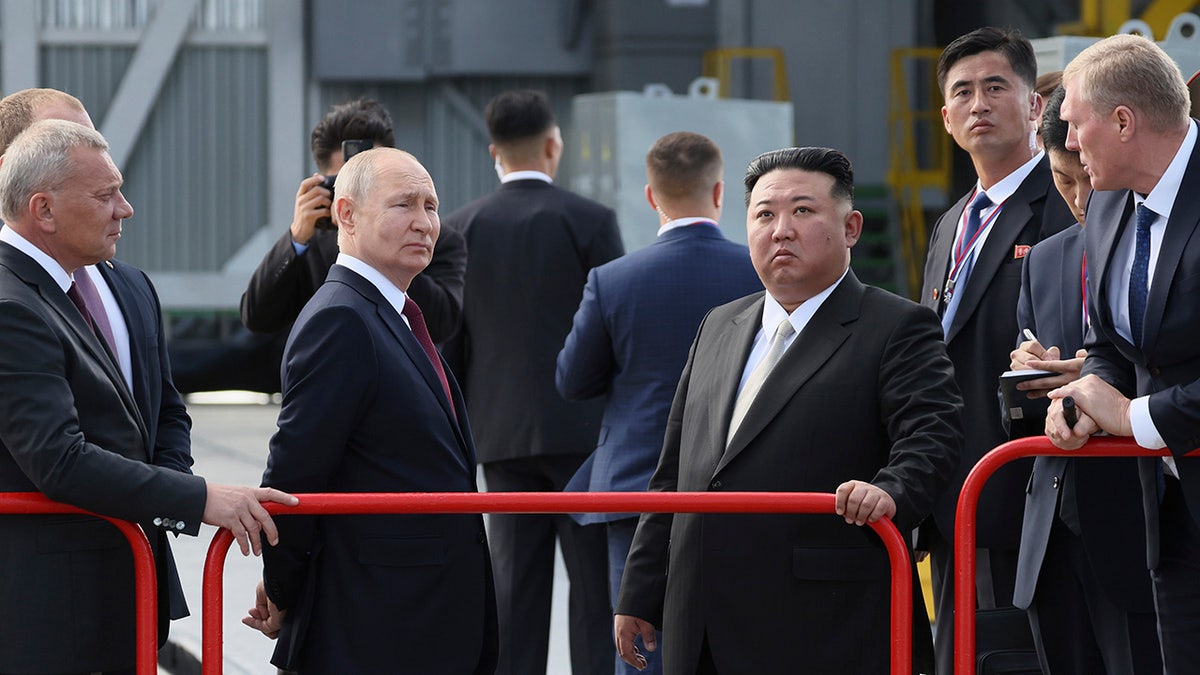 The NATO meetings come as Ukrainian forces make slow progress, breaking through Russian battle lines in a counteroffensive that has not moved as quickly or as well as initially hoped, according to the Associated Press. Kiev's leaders are pushing for a new round of advanced weapons, including longer-range missiles.
Meanwhile, four F-35 fighter jets landed Thursday at an air base in Denmark in the first installment of US planes ordered by the NATO member to replace its aging fleet of F-16s, some of which have been pledged to Ukraine.
CLICK HERE TO GET THE FOX NEWS APP
Last month, the two countries said they would donate F-16 jets to Ukraine, with Denmark pledging 19 and the Netherlands an unspecified number. Denmark has said it will need to take delivery of new F-35s first, and Danish Prime Minister Mette Frederiksen said in August that she hoped the first six F-16s could be delivered to Ukraine around the New Year.
NATO member Norway has also indicated its intention to donate F-16s to Ukraine.
The Associated Press contributed to this report.