Social media platform X hit out at United Nations Secretary-General Antonio Guterres with a community memo that contradicted a claim he made about deaths in the Gaza Strip as Israel continues its offensive against Hamas.
The official UN News account on X published several excerpts from Guterres' press conference on Monday, when he insisted: "We are witnessing a killing of civilians that is unparalleled and unprecedented in any conflict since I have been Secretary-General."
The post received a community note, which allows users to provide additional context for "posts that may be misleading," indicating at least two conflicts with a significant death toll either equal to or greater than the death toll in the Gaza Strip – the civil war war in Syria and the war in Yemen, where hundreds of thousands were killed.
An Israeli official told Fox News Digital, "The Secretary General has lost all moral authority. He is willfully ignoring the thousands of civilians killed in conflicts in Ukraine, Syria, Yemen and elsewhere as he seeks to smear Israel. Shame on him."
UN SHOCKED FOR SILENCE ON RAPES, Mutilations, Murders of Israeli Women, Judges Say
A spokesman for the secretary-general told Fox News Digital that Guterres stood by his comments, initially noting that Guterres was responding to the "large number of civilian casualties reported so far in Gaza" and asserting that the numbers cited in the community memo "are still below the 11,000+ deaths counted so far in Gaza" and casualties in Yemen "predated the secretary-general's tenure".
The spokesman then argued that Guterres "was clearly talking about victims among children", noting the comment was followed by a list of the number of child victims in various conflicts in recent years.
"Although he used the word civilians in the last sentence, the focus of what he was saying and the statistics he provided were about the deaths of children," the spokesman claimed.
UN OFFICIAL CAUSES OUTRAGE FOR CLAIMS HE HAS NO RIGHT TO DEFEND HIMSELF AGAINST HAMAS TERRORISTS
Guterres had also stressed in his comments that he was not going to enter into a "debate on the accuracy of the numbers published by the de facto authorities in Gaza".
Guterres took office in 2017 and that year, the Syrian civil war saw more than 10,000 civilian deaths. The war in Yemen, which began before Guterres took office, has caused more than 377,000 deaths, with UN report that a child died every seven minutes in the Yemen conflict in 2022 alone – although this includes deaths from starvation or disease.
The Hamas-controlled Gaza Health Ministry said more than 11,000 people have died in the Gaza Strip since Israel began its bombing campaign in response to the October 7 terror attack that killed 1,200 people.
CANADA, 5 EUROPEAN COUNTRIES TRY TO JOIN BURMA GENOCIDE CASE
The ministry's figure does not distinguish between combatant and civilian deaths, nor does it specify how they die – like the UN figures for Yemen. The United Nations says the ministry's numbers stand up to scrutiny in past conflicts and have proven largely accurate.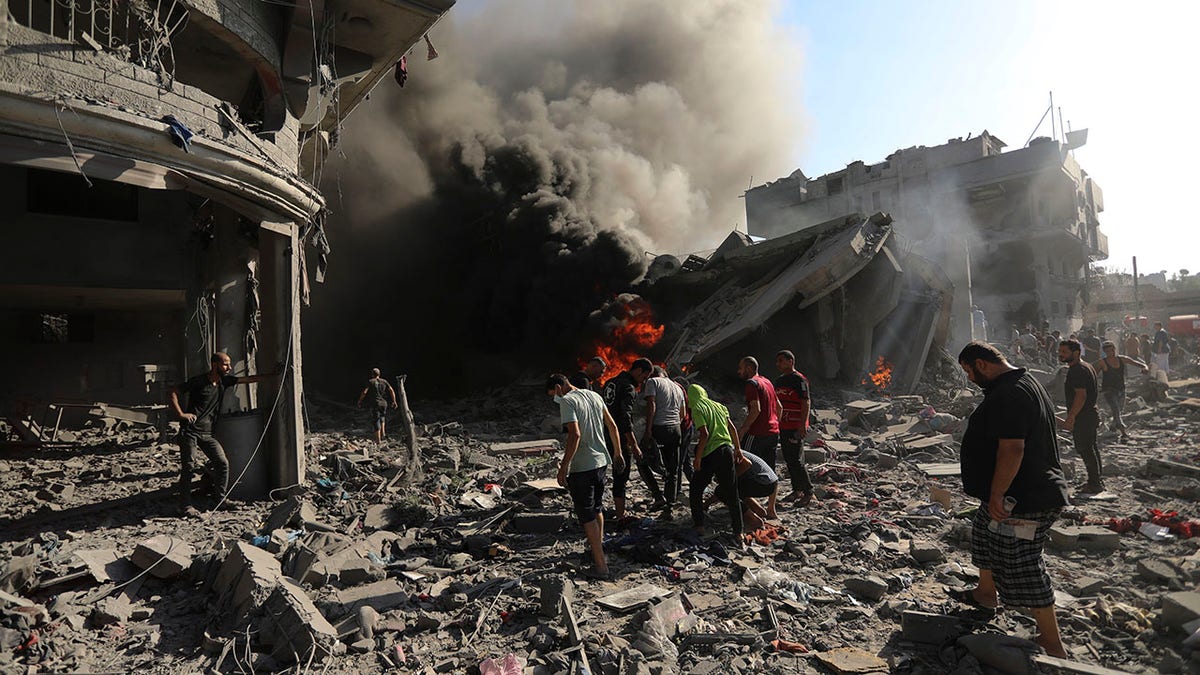 Israel's Permanent Representative to the United Nations Gilad Erdan blamed Guterres for his comment, writing in X, "Short memory? I think not. It's probably the secretary-general's tactical bias and anti-Israel approach."
Erdan called on Guterres to step down after he lost "all morality and impartiality", saying Guterres "distorts and distorts reality". Guterres retracted the claim, insisting that he has "condemned, unequivocally" the October 7 attack and does not in any way support acts of terrorism.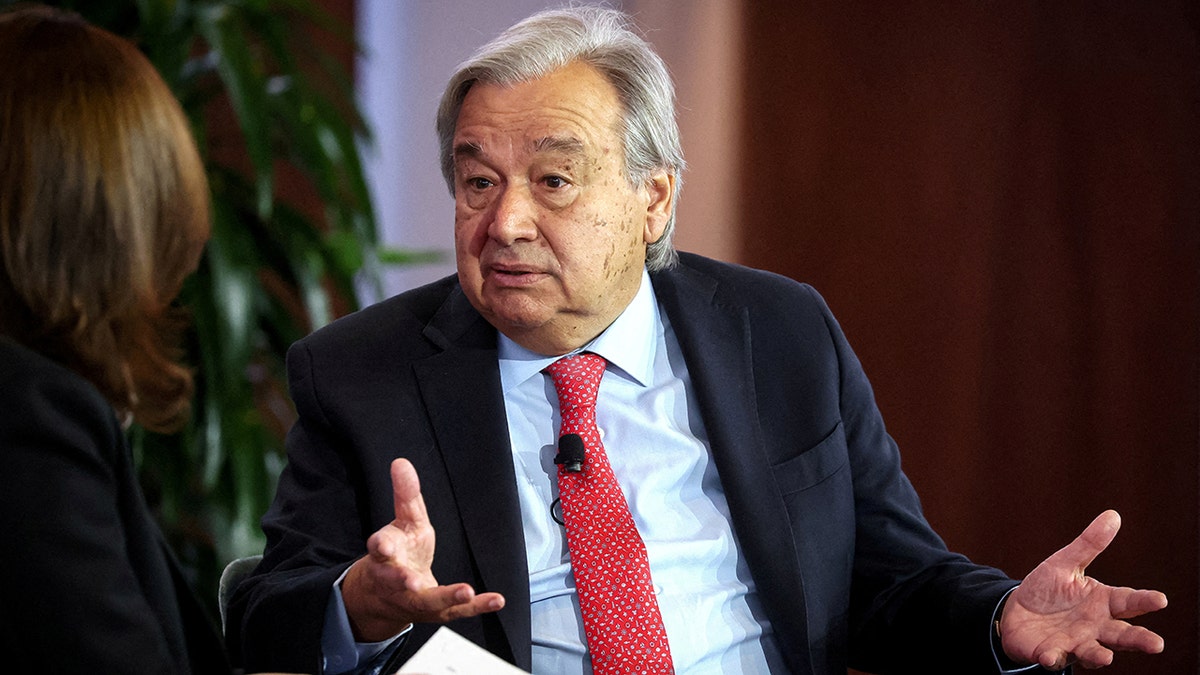 CLICK TO GET THE FOX NEWS APP
"I state clearly, and I quote, that the grievances of the Palestinian people cannot justify the attacks of Hamas," he said in his defense.
The secretary-general's spokesman did not respond to questions about allegations of bias against Israel at the UN