Terror gripped a small village in northern Kosovo last Sunday, sparking fresh tensions in a restive region of the country.
At least 30 armed attackers blocked a road in the Serb-dominated village of Bajska in northern Kosovo and then stormed an Orthodox monastery, unleashing heavy gunfire across the village and leaving three of the gunmen dead.
Kosovo Prime Minister Albin Kurti said one policeman was killed and two others were wounded in the siege. After police initially repulsed the attack, the attackers, dressed in military gear and wearing face masks, barricaded themselves in a Serbian Orthodox monastery where monks and pilgrims were reportedly being held hostage.
The clash began in the early hours of Sunday morning when two unmarked trucks blocked a bridge leading to Baniska. The police arrived and were met with a barrage of heavy weapons fire,
EUROPEAN NATION HAS FINISHED WEAPON FOR CITIZENS: HAND OVER GUNS AND AMMUNITION OR ELSE
In total, Kosovo police seized one heavy armored vehicle, 24 SUVs, 29 anti-tank rocket launchers, 150 explosive dynamite, 142 mortar shells, 75 grenades, seven rocket-propelled grenade launchers, and eight anti-tank grenades, and more, according to its interior minister. of Kosovo Xhelal Sveçla and police director Gazment Hoxha.
Prime Minister Kurti laid the blame squarely on Serbia, saying organized crime groups with political, financial and logistical support from official Belgrade attacked the country.
"There is no question that Belgrade is fully responsible for systematically inciting and sponsoring violence against Kosovo's democratic institutions," Kosovo's ambassador to the US, Ilir Dugoli, told Fox News Digital.
Reports in local Kosovo media said Russia's Wagner group may have played a role in the attack. KFOR, the NATO-led peacekeeping mission in Kosovo since 1999, has previously rejected the idea that Wagner units were in the country, and news reports making such claims are generally unverified or disinformation. Ambassador Dugolli said that while the allegation cannot be ruled out, it is clear that the perpetrators have connections to Belgrade.
"Preliminary intelligence analysis indicates that individuals involved in the deadly clash near the village of Banska in northern Kosovo on September 24 were linked to Serbian special forces and Russian military intelligence," Rebekah Koffler, president of Doctrine & Strategy Consulting and former Defense Intelligence Agency Officer, told Fox News Digital. "The attackers appeared professionally trained and some of them spoke Serbian and Russian. Although the presence of Wagner mercenaries could not be confirmed, I do not rule out the possibility of their involvement in these recent events."
Koffler also warned of Russian interference, "Neither Russia nor Serbia, staunch allies, recognize Kosovo's independence. It is their long-term goal to reverse the situation. There are indications that Russia and Serbia are working together to trigger another massive Serbo-Albanian conflict in order to justify the deployment of Serbian forces to ensure "peace and stability".
Koffler concluded: "Covert destabilization operations conducted by mercenary groups like Wagner are a long-standing standard vessel used by Putin when the hand of the Russian government needs to be hidden. It would be consistent with the Russian doctrine of lateral escalation if Putin was helping Vucic conduct a destabilization campaign in Kosovo to distract Washington and NATO forces from Ukraine. What Putin fears most is the deployment of NATO forces in the Ukraine theater."
Kosovo's ambassador to the US also claimed that Kosovo police seized documents related to Milan Radojic, a notorious criminal and deputy leader of the top Serbian political party in Kosovo, who is a close associate of the Serbian president. The fact that Radojic's documents were seized and several suspects found refuge in Serbia suggests the involvement of Serbian authorities who refuse to hand over those who carried out the attack, the ambassador claimed.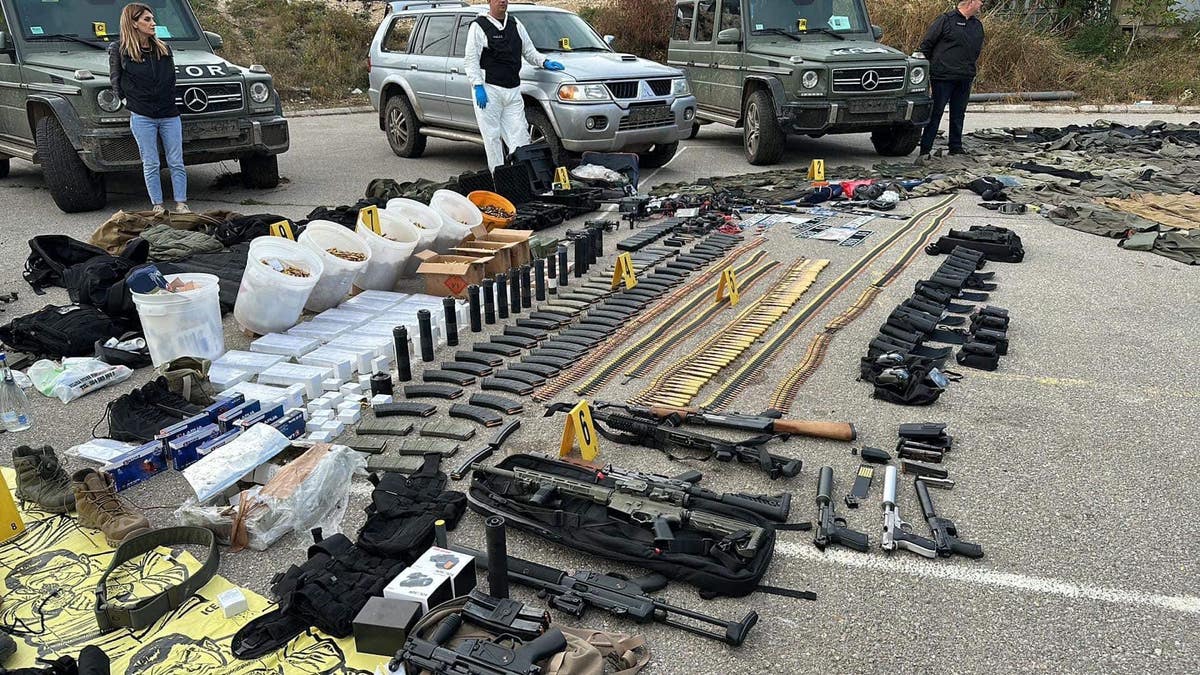 Ambassador Dugolli claimed that this fits a pattern of deliberate behavior by Serbia towards Kosovo in recent times.
"It is Belgrade that orchestrated the withdrawal of Kosovo Serbs from institutions, as the Serbian regime refuses to dismantle illegal security structures, intimidates Kosovo Serbs to participate in elections, forces them to erect roadblocks, orders attacks where more than 90 KFOR soldiers as well as many police officers and journalists were seriously injured, provides impunity to those responsible for attacks and continuously violates the sovereignty, territorial integrity and national security of Kosovo," the ambassador said.
Serbia's ambassador to the US, Marko Djuric, expressed his condolences to the families of the victims, but argued that Kurti bears responsibility for the bloodshed in northern Kosovo.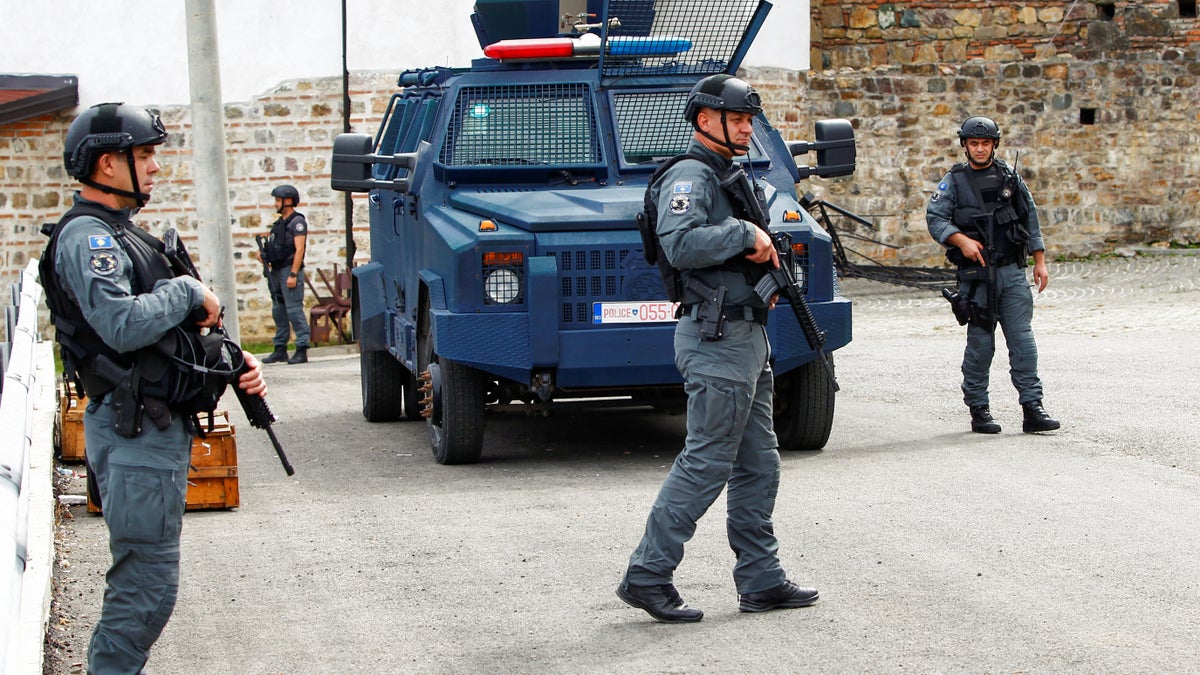 "The bloodshed in northern Kosovo is a tragedy that could and should have been prevented. Albin Kurti's irresponsible policies set the scene for today's tragedy," Ambassador Djuric told Fox News Digital.
RUSSIAN INFLUENCE CAUSES FEARS AFTER ELECTION OF UNTESTED PRESIDENT IN EUROPEAN NATION
Djuric leveled five separate accusations against the Kurti government, including the mono-ethnic structure of Kosovo's forces in the north, the failure to honor existing agreements, the terrorist treatment of the Serb population in the north, which included many incursions into Serb areas, the forced installing mayors in northern Kosovo municipalities and publicly denouncing EU-brokered normalization talks.
Djuric also dismissed reports by some Kosovar media that Wagner was involved, underscoring comments by the KFOR commander who said there was no evidence of the mercenary group's presence in Kosovo.
In a televised address to the nation, Serbian President Aleksandar Vucic condemned the violence and categorically rejected Kurti's claim that the attackers were funded by Belgrade, saying instead that the Serbs behind the attack were from Kosovo.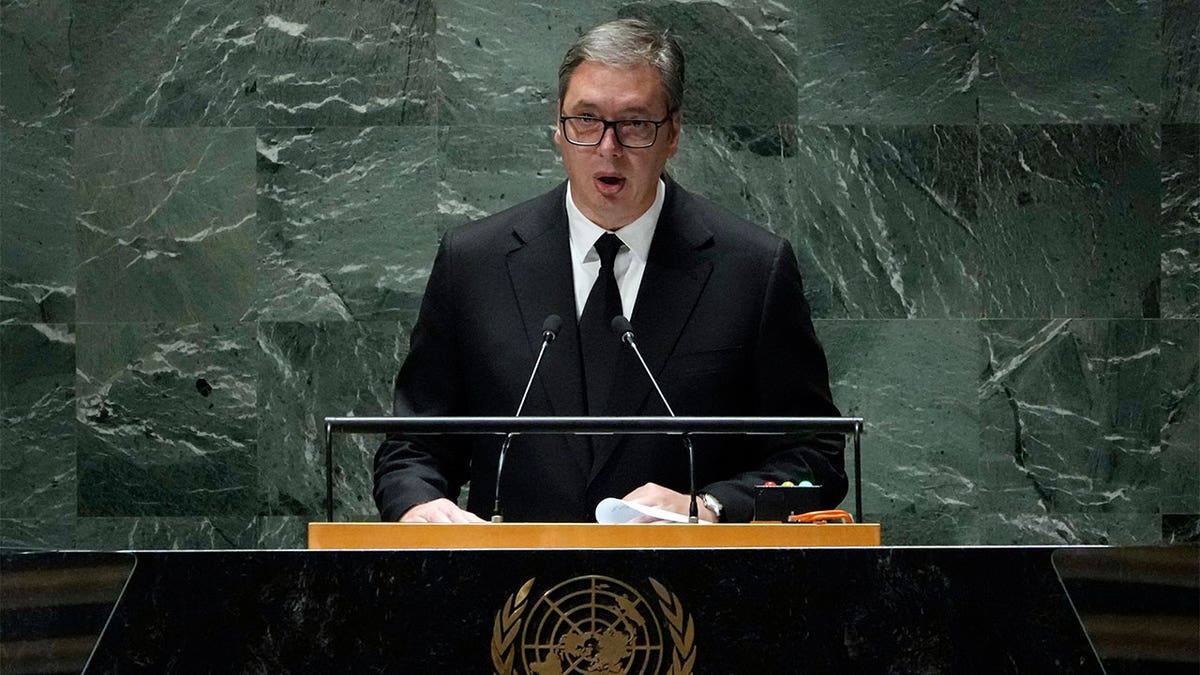 The Serbian Orthodox Church also condemned the violence, saying in a statement: "This is a serious incident that can have serious consequences, and therefore it is very important that everything be done to maintain the order of peace and order."
While 92% of Kosovo is Albanian, Serbs in the north are the majority and remain loyal to Belgrade and refuse to accept Kosovo's unilateral declaration of independence in 2008.
The conflict between Serbia and Kosovo after the 1999 war has not been resolved and is an obstacle to their further European integration. Kosovo was a former province of Serbia and was once incorporated into the nation of Yugoslavia. NATO led a bombing campaign against Yugoslavia in 1999, which included Serbia and Montenegro, to defend the Kosovo Albanians against violence from Belgrade. Almost a decade later, in 2008, Kosovo declared its independence from Serbia, but Serbia refuses to recognize its independence.
THE HISTORIC ALLY ALLY IN HUMANITY PUTIN IN DEVELOPMENT TRANSFORMATION TO THE EUROPEAN UNION
Any hopes of continuing the path of peace and reconciliation, which seemed promising months ago, now seem out of reach.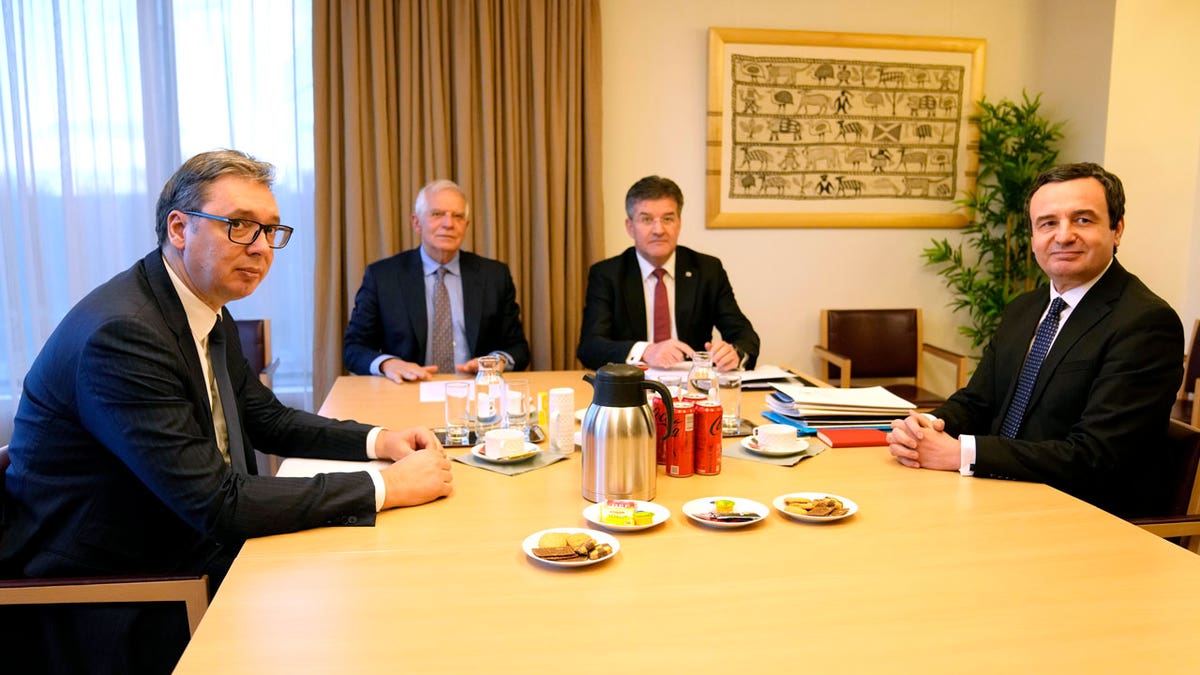 CLICK HERE TO GET THE FOX NEWS APP
"The normalization talks are at an impasse before the latest round of escalation," Elena Ivanov, a partner at The Henry Jackson Company, told Fox News Digital.
"Specifically, Kurti rejected the latest EU proposal insisting that for any step forward Serbia must first recognize Kosovo as independent. This demand by Kurti is of course contrary to the previously signed agreements, which stipulate that Kosovo must create the Union of Serbian Municipalities. The latest round of escalation will certainly not help these talks and is likely to lead to more disagreements and difficulties," Ivanov added.