The 20-year-old Chechen immigrant accused of killing a teacher and injuring others while on France's terror watch list last week pledged allegiance to Islamic State moments before the attack, according to prosecutors in the European country.
French authorities had been closely monitoring him for weeks, they said, and even stopped him the day before the deadly attack in Arras, about 115 miles north of Paris. But he was released due to lack of evidence.
Hours later, bystander video shows him struggling in a cobbled courtyard at Lycee Gambetta High School. According to the authorities, he killed a teacher there and "seriously" injured at least two other people.
KNIFE ATTACKER SHOUTS 'ALLAHU AKBAR' KILLS FRENCH SCHOOL TEACHER Amid HAMAS-ISRAEL WAR: REPORT
Police later discovered a recording of the pledge on his phone, according to Jean-Francois Ricard, France's anti-terrorism prosecutor.
GRAPHIC VIDEO: Eyewitness video shows 2 teachers trying to stop French school knife attack
In the video, he stated "his hatred for France, for the French, for democracy and the education he benefited from in our country," Ricard told reporters at a press conference in Paris, according to the Associated Press.
The suspect, identified by authorities only as Mohammed M., previously attended the school.
ISRAEL'S OFFICE OF PRIME MINISTER RELEASES GRAPHIC PHOTOS ALLEGING HAMAS 'MURDERED AND BURNED' BABY
His full name is Mohammed Mogouchkov, according to La Voix du Norda newspaper based in northern France.
Sliman Hamzi, a police officer identified as one of the first responders to the scene, told The Associated Press that he heard the suspect shout "Allahu Akbar!"
French President Emmanuel Macron said the attack was an example of "the brutality of Islamic terrorism".
"This teacher was cowardly and brutally murdered," he said last week. "Our thoughts are with the teacher's family and the families of the … injured."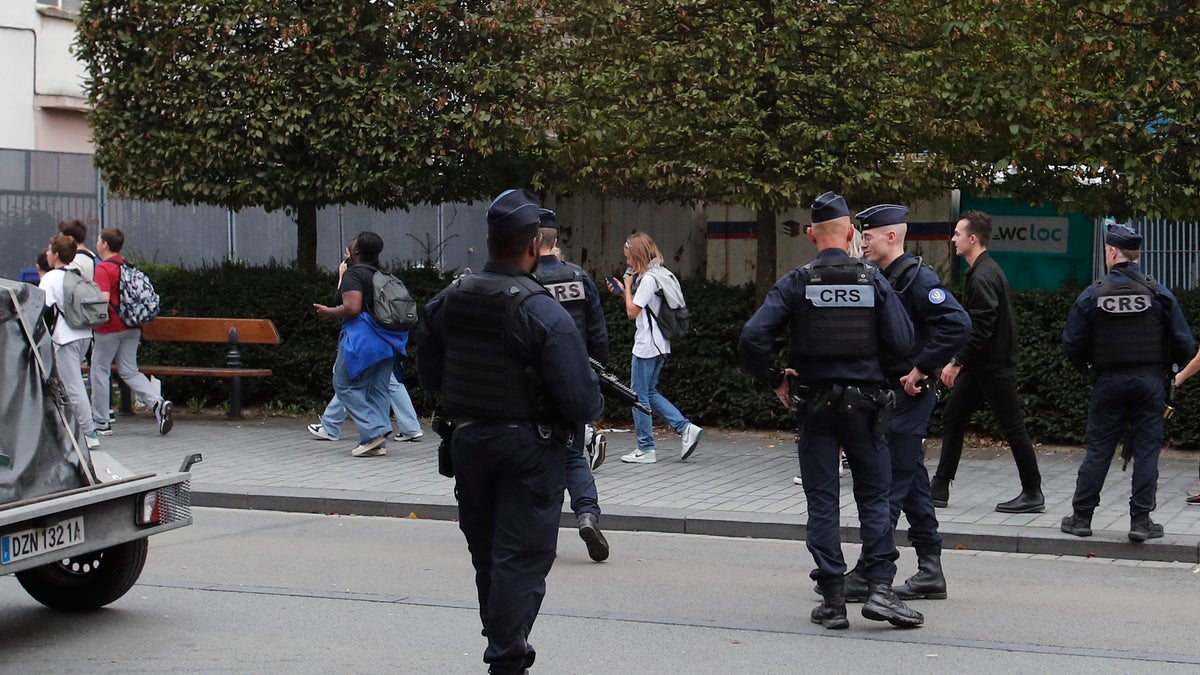 The suspect and two family members, including a 16-year-old younger brother, have been charged with terrorism, according to Ricard.
One of the injured was a school principal who also tried to intervene and suffered life-threatening injuries, Macron said. He praised the victims for their heroism.
French reports noted that the knife attack happened just three years to the day of the beheading of another French teacher, Samuel Paty, who was also killed by the Chechen was radicalized.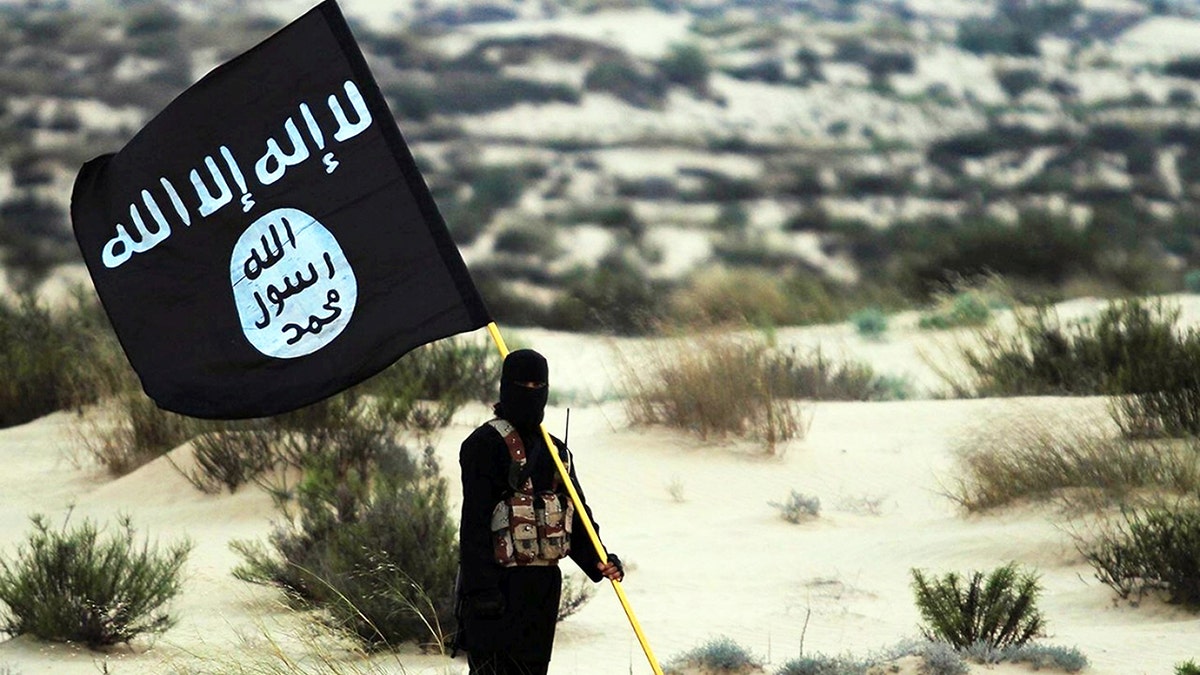 CLICK HERE TO GET THE FOX NEWS APP
French authorities said early on that they suspected terror as a motive for the attack, which comes amid a raging conflict in Israel following an attack by Gaza-based Hamas terrorists. However, they said they have found no direct link to the Israeli conflict.
France's interior ministry has ordered a nationwide ban on pro-Palestinian demonstrations.
The Islamic State group, which rose to prominence with gruesome propaganda videos showing mock killings, "encourages sympathizers to carry out simple attacks wherever they are," according to the FBI.
The State Department has designated the group and many of its regional chapters as a designated foreign terrorist organization.
The Associated Press contributed to this report.