The US Navy is moving warships and aircraft closer to Israel after an unprecedented attack on the country by Hamas terrorists, a US military official tells Fox News.
United States Secretary of Defense Lloyd Austin told Fox News in a statement that he led the move of the USS Gerald R. Ford Carrier Strike Group to the Eastern Mediterranean after detailed discussions with President Biden regarding the Hamas attack on Israel which killed at least 600 Israelis.
The warships include the US Navy aircraft carrier USS Gerald R. Ford (CVN-78), the Ticonderoga-class cruiser USS Normandy (CG 60), and the Arleigh-Burke-class guided-missile destroyer USS Thomas Hudner (DDG). 116), USS Ramage (DDG 61), USS Carney (DDG 64) and USS Roosevelt (DDG 80).
"In addition, the United States government will quickly provide the Israel Defense Forces with additional equipment and resources, including ammunition," Austin said. "The first security assistance will start moving today and will arrive in the next few days."
LIVE UPDATE: AT LEAST 600 DEAD, ISRAEL'S PRIME MINISTER DECLARES 'WAR' AFTER MASS ATTACK BY HAMAS TERRORISTS
Lloyd said the U.S. maintains ready forces worldwide to further bolster that deterrence posture if needed.
"The strengthening of our joint force posture, in addition to the material support we will quickly provide to Israel, underscores the ironclad support of the United States for the Israel Defense Forces and the Israeli people," the statement said. "My team and I will continue to be in close contact with our Israeli counterparts to ensure they have what they need to protect their citizens and defend themselves against these heinous terrorist attacks."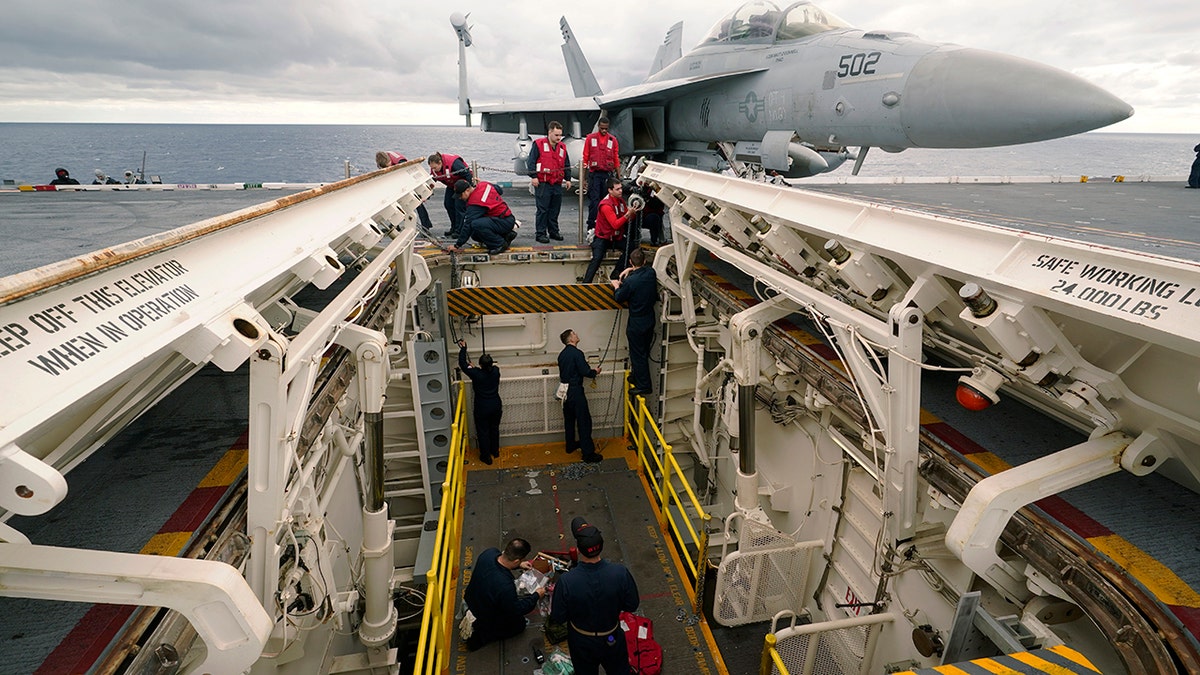 BIDEN SLAMMED FOR "APPLIES IRAN" BEFORE CATASTROPHIC ATTACK ON ISRAEL: END TO "UNILATERAL CONCESSIONS"
President Biden has aggressively asserted Israel's right to defend itself after Saturday's surprise attack, which has so far killed at least 600 Israelis and injured at least 2,000 others.
The Pentagon has not specified whether it will use military force to assist Israel in the conflict. Israel officially declared war on Hamas on Sunday, its first such declaration since 1973.
CLICK TO GET THE FOX NEWS APP
Fox News' Liz Friden contributed to this report.