The White House said Sunday it "strongly condemns" the group of pro-Palestinian rioters in Russia who stormed an airport as they shouted anti-Semitic chants and searched for passengers from a flight departing from Tel Aviv, Israel.
The airport, located in the city of Makhachkala in the Republic of Dagestan, was closed after rioters began flooding the runway on Sunday night, Russian aviation authority Rosaviatsia said. All other flights heading to Makhachkala were diverted.
In the first public comment from the Biden administration since the incident, White House National Security Council spokeswoman Adrienne Watson said the US condemned the "anti-Semitic demonstrations" at the Russian airport.
"The United States strongly condemns the anti-Semitic protests in Dagestan, Russia," Watson wrote on X, formerly known as Twitter. "The US stands unequivocally with the entire Jewish community as we witness a global rise in anti-Semitism. There is never any excuse or justification for anti-Semitism."
ULTRA-PALESTINIAN RIOTS AMBULDE RUSSIAN AIRPORT, FLOOD CORRIDOR SEEK FLIGHT TO ISRAEL: OFFICIALS
Many users on X criticized Watson's post for referring to the riot as a "protest", with some responding that the correct term would be "pogrom", meaning attacks on specific ethnic groups, particularly Jews.
During the riot, a small number of Israelis were "secluded" at the airport as rioters were heard shouting "Allahu Akbar" and anti-Semitic slogans, according to Israel Public Radio reporter Amichai Stein.
The foreign ministry in Jerusalem told Reuters that an Israeli ambassador to Russia was working with authorities to protect Israelis in the area.
BIDEN, OTHER WESTERN LEADERS REAFFIRM ISRAEL'S RIGHT TO DEFEND ITSELF, CALL FOR POLITICAL PROTECTION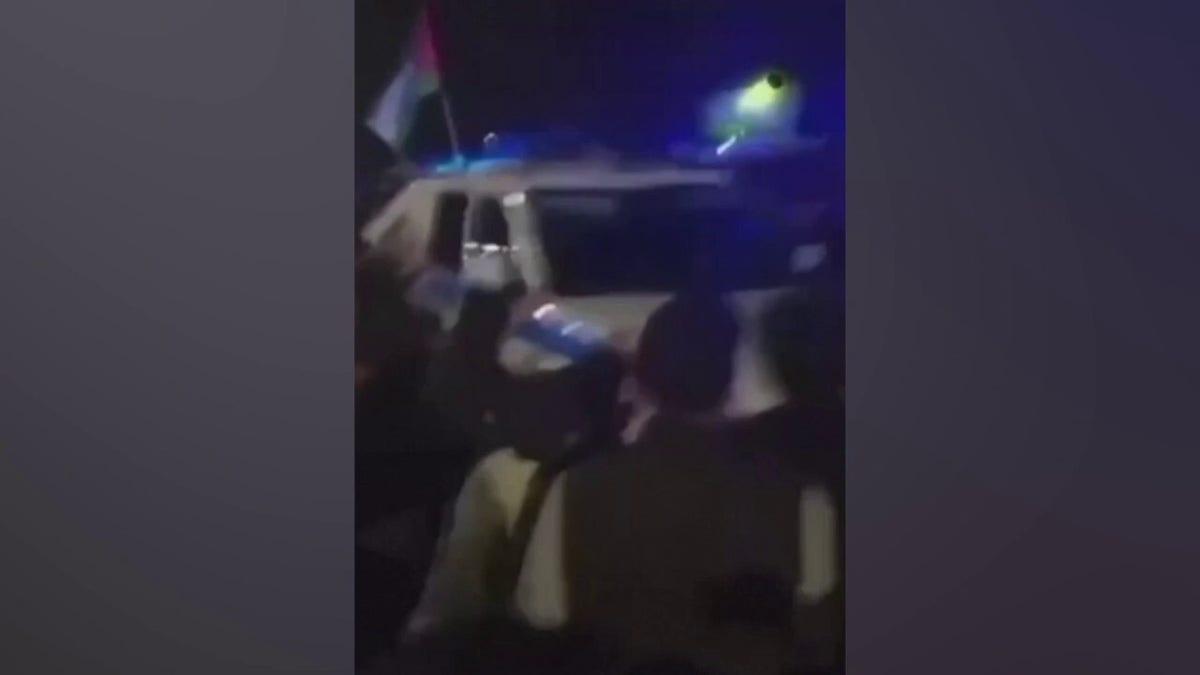 "The State of Israel considers serious attempts to harm Israeli citizens and Jews anywhere," the foreign ministry said in a statement. "Israel expects Russian law enforcement to protect all Israeli citizens and Jews, whoever they may be, and to take strong action against rioters and rampant incitement directed at Jews and Israelis."
The majority of residents in Dagestan are Muslim, while Jews represent a minority group in Russia – accounting for around 83,000 people across the country.
CLICK HERE TO GET THE FOX NEWS APP
The turmoil at the Russian airport comes amid the ongoing war in the Middle East between Israeli forces and Hamas terrorists.
More than 9,400 people have been killed on both sides since Hamas launched its biggest attack on Israel in decades on October 7, prompting Israeli forces to respond. Thousands more have been injured and many more have been taken hostage by Hamas and raped, tortured and murdered.
Fox News' Andrea Vacchiano contributed to this report.