US forces in western Iraq were targeted by another drone strike early Tuesday morning, according to a report, marking the latest in a series of attacks against US troops in the Middle East as the Israel-Hamas war continues.
Two armed drones were used against Iraq's Ain al-Assad airbase, Reuters reported, citing a security source and a government source. The base hosts international troops helping Iraq defeat a terrorist group called Daesh, or the Islamic State. No casualties or damage were reported.
Tuesday's attack will be the 25th against US forces in Iraq and Syria since October 17. The attacks involved a mix of one-way drones and rockets, killing one American contractor and wounding 24 soldiers, according to US defense officials.
The attacks have increased in recent weeks as President Biden and other senior leaders continue to voice support for Israel and its right to defend itself after one of the worst terror attacks in decades left more than 1,400 dead, including 34 Americans.
US FORCES ALREADY START EXERCISES IN IRAQ, SYRIA AFTER 14 ATTACKS ON US BASES LEAVE 24 WOUNDED
According to Reuters, a group called the Islamic Resistance in Iraq approved the attack, which came less than 24 hours after another missile attack from the same base in Iraq.
On Monday, five missiles landed a mile away from al-Assad Air Base.
No injuries were reported to American soldiers or the base. Coalition forces were also unharmed.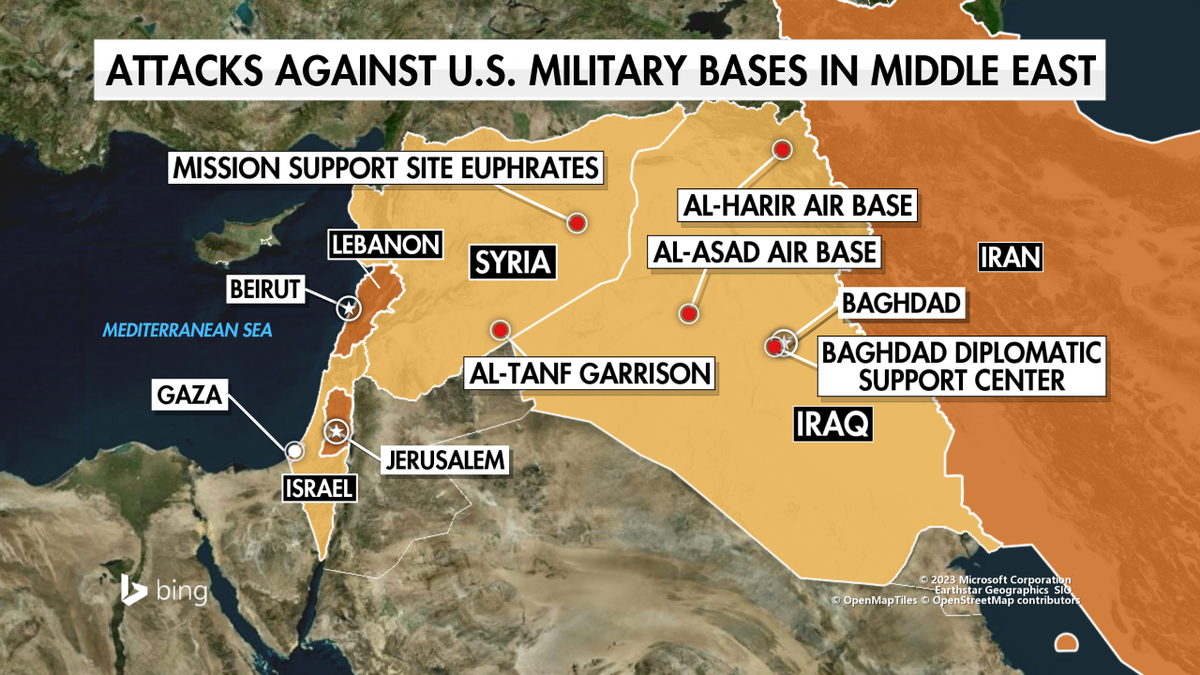 ISRAELI MILITARY PUSHES DEEPER INTO GAZA AS TARGETS HAMAS ARMOR, ROCKET SITES
In response to previous attacks, US military forces last week carried out "self-defense strikes on two facilities in eastern Syria used by Iran's Islamic Revolutionary Guard Corps (IRGC) and affiliated groups," Defense Secretary Lloyd said on Thursday. J. Austin.
"The President has no higher priority than the safety of US personnel, and he directed today's action to make clear that the United States will not tolerate such attacks and will defend itself, its personnel and its interests," said Austin.
He added: "These precision self-defense strikes are a response to a series of ongoing and mostly unsuccessful attacks against US personnel in Iraq and Syria by Iranian-backed militia groups that began on October 17."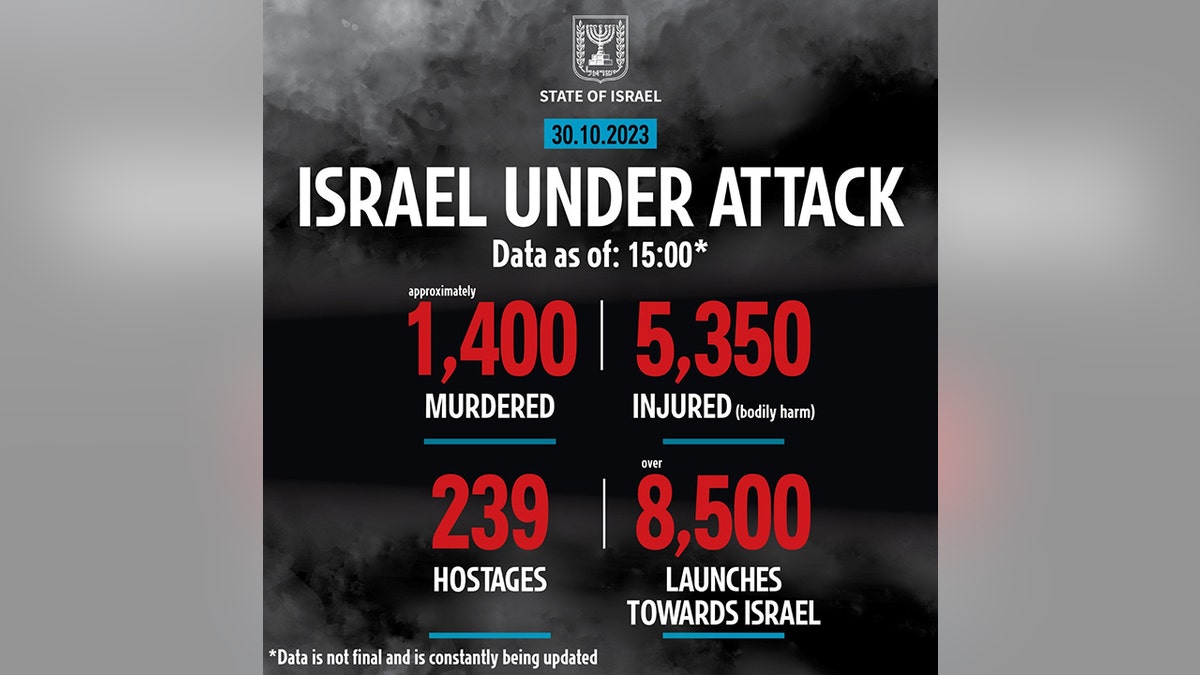 Austin also called out Iran by name, specifically blaming the country for attacks on US forces over the past two weeks.
CLICK HERE TO GET THE FOX NEWS APP
"The United States does not seek conflict and has no intention or desire to engage in further hostilities, but these Iranian-backed attacks against American forces are unacceptable and must stop," Austin said. "Iran wants to hide its hand and deny its role in these attacks against our forces. We will not allow them. If attacks by Iranian proxies against US forces continue, we will not hesitate to take further necessary measures to protect our people."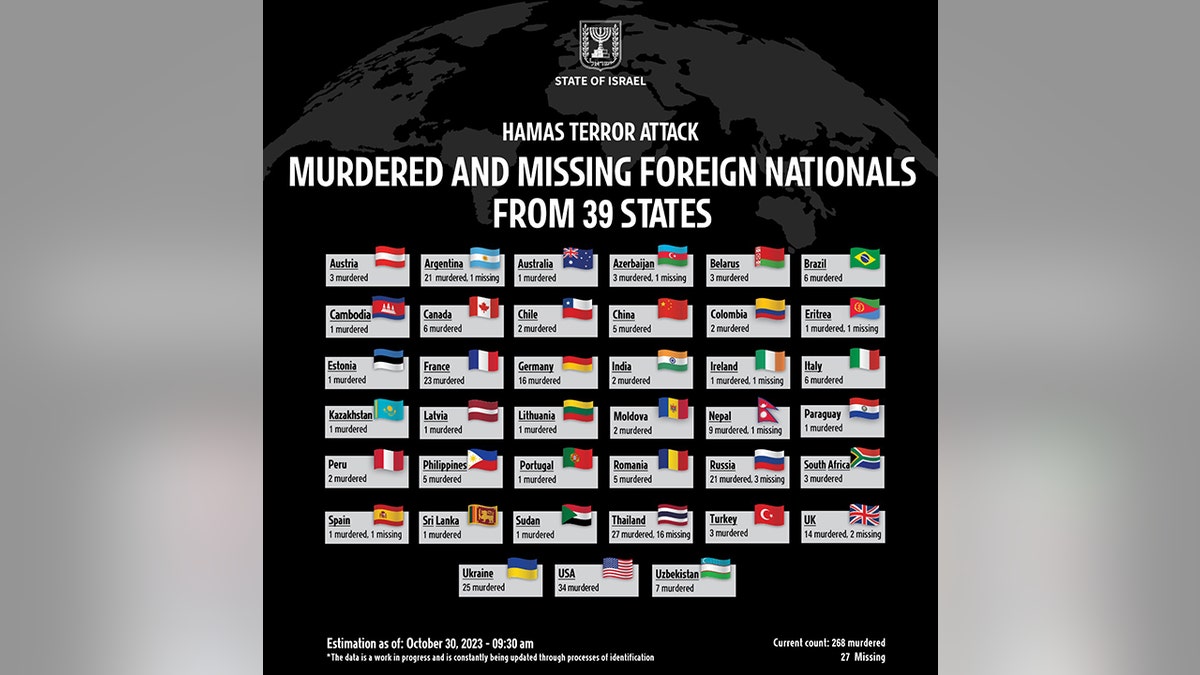 Since the start of the Israel-Hamas war, more than 30 Americans have been killed in the conflict, which has claimed the lives of citizens from 38 other countries.
Fox News Digital's Liz Friden contributed to this report.