Around 100 people were injured on Saturday when a cruise ship off the UK coast ran into rough seas
Saga Cruises' Spirit of Discovery encountered treacherous conditions on Saturday in the UK's Bay of Biscay. The boat's automatic safety systems activated, tipping the boat to one side before it came to rest, according to the BBC.
A spokesman for Saga Cruises told the agency that the ship docked in Portsmouth on Monday, adding that nearly 100 people suffered minor injuries during the ship's maneuver. The spokesman said five people were taken to area hospitals once ashore.
The ship had embarked on a 14-day cruise to the Canary Islands, departing on October 24 with around 1,000 passengers on board before cruise staff decided to turn around and return to the UK
OFFICIAL UPDATE ON CRUISE SHIP CREW MEMBER WHO WENT BOARDING
However, a passenger told the BBC the situation was tragic. Another said people were "fearing for their lives".
"To say 'minor injuries' is an insult to the many horrific broken bones, pelvises, wounds, stitches, etc. that were caused [to] a very old passenger clientele," said the passenger. "People were texting their loved ones in case we flipped."
"People were texting their loved ones in case we flipped."
"The tone of voice to our captain… he was physically scared. We had the crew crying. We had a lot of passengers in terrible states of fear," the passenger added.
Ian Bedall, a passenger on the ship, told the BBC that the captain came over the loudspeaker system and told passengers to "remain seated or lie down".
One passenger, Emma Danbury, gave Fox News Digital a video from her cabin showing waves crashing into the ship.
CRUISE SHIP CRASH WIFE LEAVES VIRGINIA FEARING 'HE WAS GOING TO DIE' IN FOREIGN HOSPITAL, DAUGHTER SAYS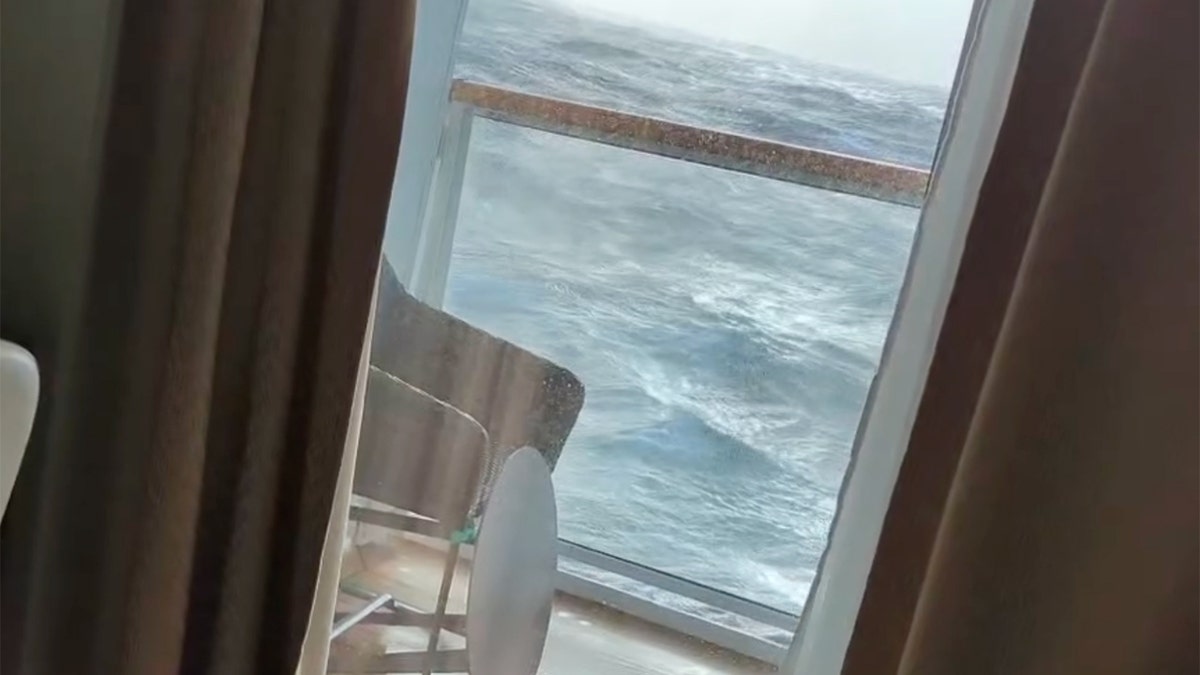 Bendall said the ship was grounded for about 15 hours during the storm, adding that she and her husband were "holding on for dear life".
A section of the dining room was turned into a "makeshift medical area," Bendall said, adding that passengers were asked to remain in their cabins for part of Saturday and all of Sunday.
Alan Grisendale, a passenger on board, said they were "throwing tables" with waves "throwing people around up and down the place".
In a statement to the BBC, Saga said there was "very limited" damage to components inside the ship, but it "remained safe at all times".
CLICK TO GET THE FOX NEWS APP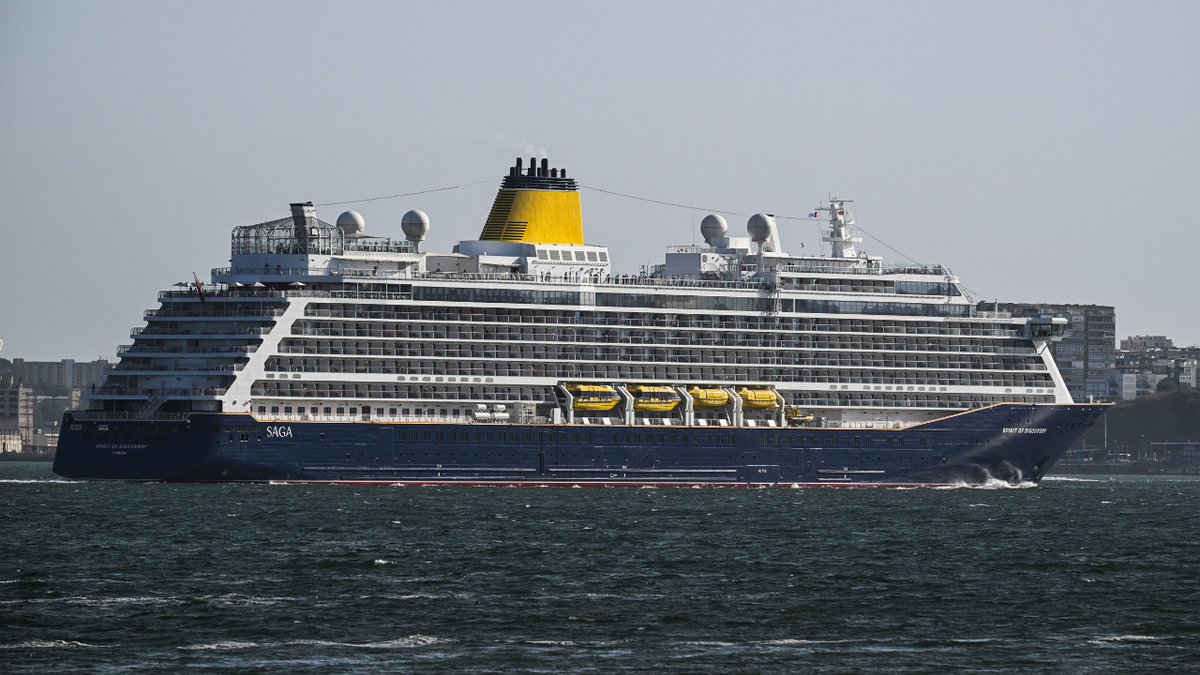 "While the weather is clearly beyond our control, we want to offer our sincere apologies to all those affected who are now safely back home in calmer seas," the spokesman said.
Fox News Digital has reached out to Saga Cruises for comment.